'Wish Upon' Trailer: Joey King's Wishing Box Has Ruined People's Lives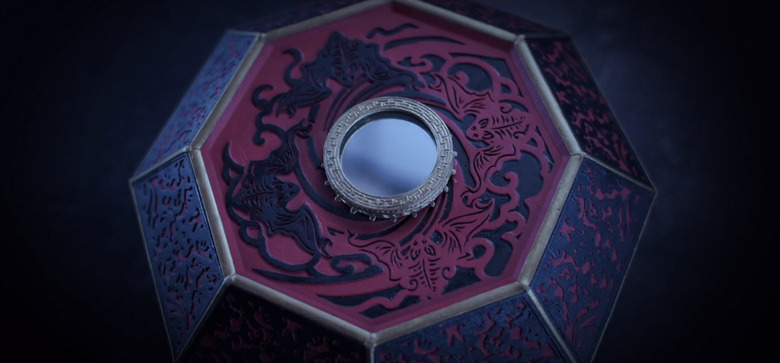 The cautionary advice of "be careful what you wish for" has been the center of endless tales of horror. Every now and then, it gets a rather literal depiction, which is exactly what Wish Upon looks to be bringing to the table this summer.
Joey King stars in the horror thriller about a bullied teenage girl named Clare who is given an ornate music box that somehow grants her seven wishes. A new trailer shows us what happens when she wishes that the girl responsible for making her life a living hell in high school would "just go rot," but we already saw that in the original trailer. What's new is a bit of background on the box which shows that it has quite the history of ruining the lives of those who had it in their possession.
Watch the new Wish Upon trailer below.
So far, this doesn't seem to offer much beyond the formula of the classic short story "The Monkey's Paw," which has been adapted over and over again in different forms. It does feel like it could easily reside within one of the Blumhouse Productions horror universe, where The Conjuring and Annabelle have unfolded across various decades, but maybe that's only because it comes from director John R. Leonetti, who directed the latter, less impressive of the horror titles.
Beyond the derivative premise though, I think the prospect of seeing how Joey King's wishes go wrong could be enticing enough to see it this summer. It seems like it could get rather gruesome pretty quickly. At the very least, I like that the trailers are keeping the teases short and simple for the time being. Plus, for all you TV fans out there, it does feature Unbreakable Kimmy Schmidt star Ki Hong Lee in a key supporting role and Stranger Things favorite Shannon Purser (who played Barb) will also be popping up. Maybe she'll survive this time?
Twelve years after discovering her mother's suicide, 17-year-old Clare Shannon (Joey King) is bullied in high school, embarrassed by her manic, hoarder father Jonathan (Ryan Phillippe) and ignored by her longtime crush. All that changes when her father comes home with an old music box whose inscription promises to grant its owner seven wishes.
While Clare is initially skeptical of this magic box, she can't help but be seduced by its dark powers, and is thrilled as her life radically improves with each wish. Clare finally has the life she's always wanted and everything seems perfect – until the people closest to her begin dying in violent and elaborate ways after each wish. Clare realizes that she must get rid of the box, but finds herself unable and unwilling to part with her new-and-improved life – leading her down a dark and dangerous path.
Wish Upon arrives in theaters on June 30, 2017.