'The Mummy' Featurette Reveals The Difficulty Of Shooting In Zero Gravity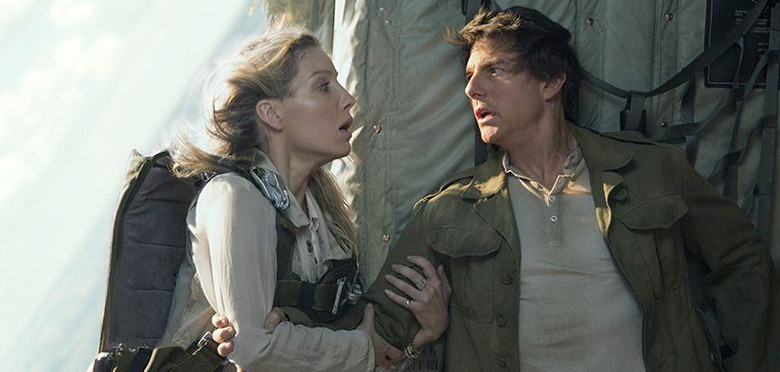 Anyone who loves Tom Cruise knows that the actor can't help but tackle some kind of crazy new stunt for his blockbuster action movies. They've become a staple of the Mission: Impossible franchise, and now he's bringing that same spectacle to The Mummy.
In the new action adventure tentpole that will mark the beginning of a Universal Monsters cinematic universe, there will be a zero gravity action sequence that takes place in a cargo plane. We've already gotten a taste of this sequence in the first trailer for The Mummy and the featurette that arrived shortly thereafter. Now a new behind the scenes video gives us a closer look at The Mummy zero gravity stunt.
It's a short featurette, but seeing how the crew dresses the plane for the scene is an interesting tidbit. Even more fascinating is seeing the rest of the crew (including the cameraman and the guy holding on to him so he doesn't float erratically) trying to do their job while Tom Cruise and Annabelle Wallis fly around in front of them.
This kind of zero gravity filming is traditionally reserved for movies that are set in space, and even then instances when the plane known as the "vomit comet" is used, those sequences are few and far between, and the scenes in question are not very long. But this sequence is an extensive one, and Tom Cruise wanted to shoot as much as possible in the plane that creates zero gravity.
If you want to know more, you can find out about how the sequence came together right here.
The Mummy hits theaters on June 9.