VOTD: Walt Disney Animation Has Plenty Of Character Easter Eggs Just Like Pixar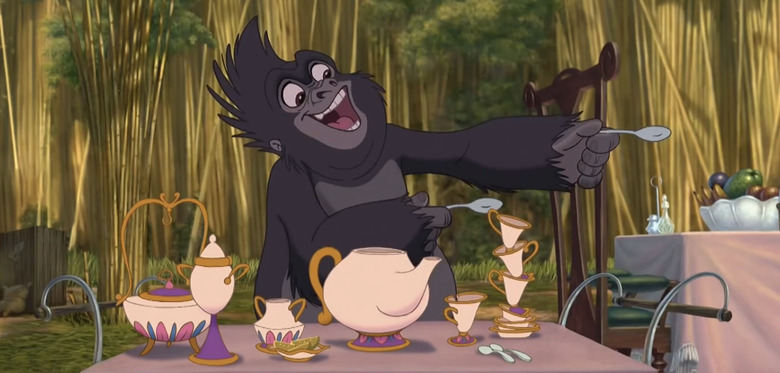 Any Pixar Animation fan can tell you that the computer animation studio loves to sneak characters from their upcoming movies into the preceding releases that hit theaters. We even featured a video that shows off a kind of Russian nesting doll of Pixar characater Easter eggs. But they're not the only ones to have some fun with their character library.
Walt Disney Animation has been putting character Easter eggs in their movies for years, and a new video points out some of them. It's not quite as organized like the chronological Pixar video, but it does have some Disney Easter eggs that I wasn't aware of at all. Watch below!
Some of the Easter eggs are rather obvious, like Maui in Moana turning into Sven from Frozen or Zootopia having a table of the animal versions of Disney movies that feature humans. But you might have missed Flounder from The Little Mermaid making an appearance during Maui's "You're Welcome" musical sequence, or Beast from Beauty and the Beast being among the stackable animals that the Sultan is playing with in Aladdin.
That last one is something that I never would have realized if it wasn't pointed out, if only because a spinning wheel feels like such an innocuous item in the setting in which Tangled takes place. But it's definitely the same one that was seen in Sleeping Beauty decades ago.
There are probably plenty of Disney Easter eggs that fans haven't noticed, if you're ever sitting down to watch one of their classics or new theatrical releases, keep an eye out for these fun cameos.