Star Wars Bits: Han Solo Rumors, Celebration Additions, The Last Jedi Chatter, General Hux Background & More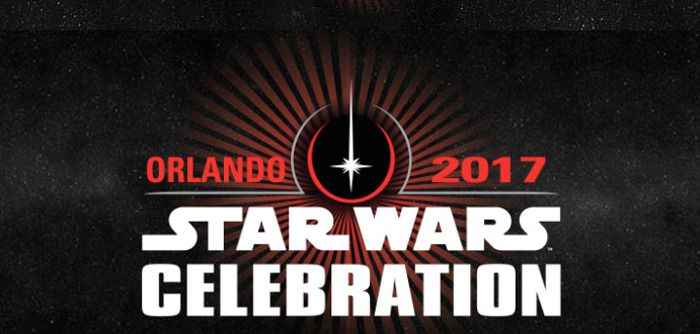 Here's what we have cooking in today's edition of Star Wars Bits:
New rumors about locations and characters in Han Solo's spin-off
Additions to the Star Wars Celebration roster
An interview about how Space Mountain became Hyperspace Mountain
A small change with how Lucasfilm references the other films in the Star Wars saga
Rian Johnson clarifies the meaning of "The Last Jedi", but not really
John Boyega reveals a gift that Rian Johnson got him after wrapping The Last Jedi.
Find out more about the background of General Hux
Star Wars Celebration is coming to Orlando next month, and as the convention dates get closer, new details on what's in store for fans have been trickling out.
First up, if you're collecting as many autographs from the people behind Star Wars as possible, you'll be happy to hear from StarWars.com that Ray Park (Darth Maul), Peter Mayhew (Chewbacca), and Daniel Logan (Boba Fett, Star Wars: Attack of the Clones and Star Wars: The Clone Wars) will be signing autographs at the Star Wars Celebration Autograph Hall in Orlando.
In addition, you'll also be able to meet and greet Taylor Gray (Ezra Bridger, Star Wars Rebels), Brian Herring (BB-8 puppeteer, Star Wars: The Force Awakens), Angus MacInnes (Dutch "Gold Leader" Vander, Star Wars: A New Hope and Rogue One: A Star Wars Story), Clive Revill (Emperor Palpatine in the original version of Star Wars: The Empire Strikes Back), Tim Rose (animatronic designer and puppeteer of Admiral Ackbar in Star Wars: Return of the Jedi and Star Wars: The Force Awakens), Paul Blake (Greedo, Star Wars: A New Hope), and Jimmy Vee (R2-D2, Star Wars: The Last Jedi).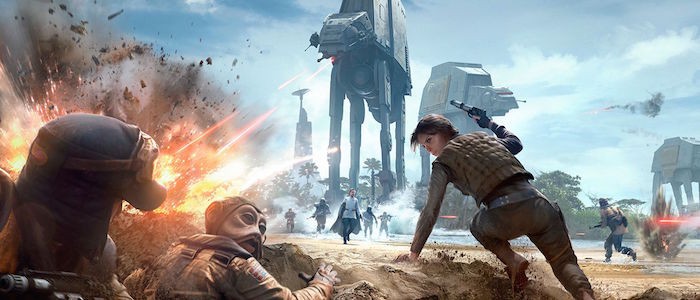 Second, if you're a Star Wars video game fan, here's what you'll be able to see and do at Star Wars Celebration:
EA, creators of Star Wars Battlefront, Star Wars: Galaxy of Heroes, and Star Wars: The Old Republic, will be in attendance to showcase the latest on their Star Wars projects.
Play the latest Star Wars mobile games, including Star Wars: Galaxy of Heroes, Star Wars: Pinball,

 

and Star Wars: Force Collection, right on the show floor.
Experience a special Star Wars: The Old Republic Cantina Community event (off-site), featuring a talk with the developers and opportunity to meet the game's designers.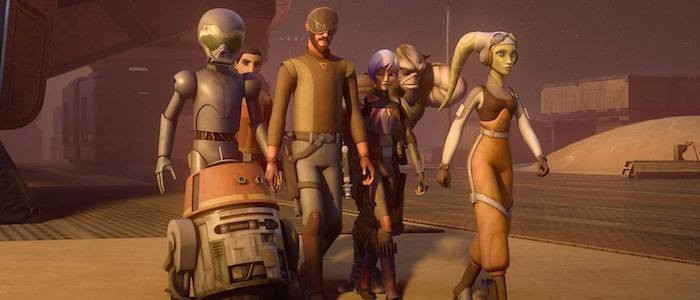 Finally, Dave Filoni will be returning to Star Wars Celebration with a sneak peek at the fourth season of Star Wars Rebels. The panel will happen on April 15 and will feature special guests from the show along with brand new footage that no one has seen yet. Could there be an announcement of a new animated Star Wars show as well? That remains to be seen. Oh, and even though we haven't even gotten through the 2017 Star Wars Celebration in Orlando yet, but you can already start planning for the 2019 Star Wars Celebration.
For some reason, Star Wars Celebration is skipping 2018, but you can buy tickets for the 2019 convention right now. The only problem is that the dates and location haven't been determined yet, so it might be difficult to follow through once that information has been announced. If we hear any update about those details, we'll let you know.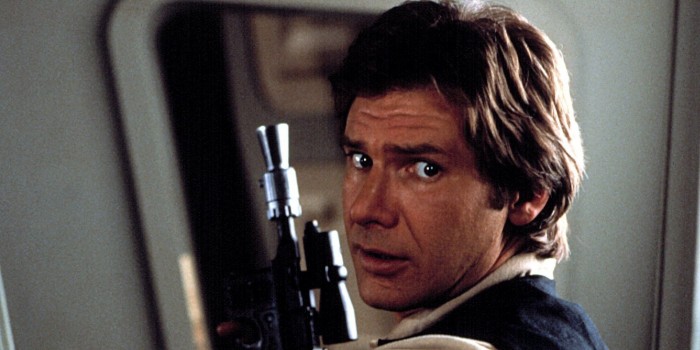 StarWarsNewsNet noticed that local newspaper La Provincia has revealed that the dune area in Jandia Natural Park in Fuerteventura could become an iconic planet from the Star Wars universe that we've never visited on the big screen before, but with which fans will be very familiar. Here's what a translated excerpt from the newspaper said:
"The dune area of Cañada de la Barca, inside the Jandía Natural Park, will become the desert planet of Corellia, an area where the young Han Solo came from and the place, where he became the best smuggler in the galaxy doing orders for Jabba the Hutt and where, according to Legends, managed to complete the Kessel run in less than twelve parsecs, with its precious ship, the Millennium Falcon."
It's not clear if the newspaper is making an assumption or they've heard from the production crew in the area what setting the location will be used for. But since Star Wars fans know Corellia as Han Solo's homeworld, it would only make sense that the planet would make an appearance in his own spin-off. Consider this just a rumor for now though.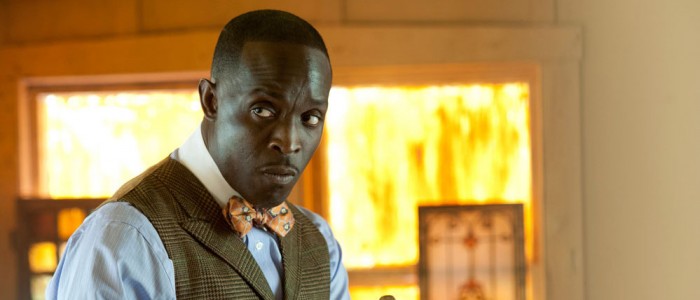 Speaking of Han Solo movie rumors, not long after Michael K. Williams was brought on board the cast, Variety reporter Justin Kroll posted this to Twitter, a detail that slipped through the cracks:
I wasn't able to confirm but feel MKW is the villain in the pic from other sources https://t.co/Um1SuNh4yK

— Justin Kroll (@krolljvar) March 4, 2017
Since that's coming from a guy who gets plenty of big scoops for the entertainment trade, this sounds like legitimate news. We've yet to hear about anyone else playing a villainous role in the Han Solo movie, and Michael K. Williams would make a great bad guy, so hopefully this rumor turns out to be true.
According to Star Wars Post, Lucasfilm trademarked a new title awhile back, though it wasn't clear what the title was intended for. The trademark in question was for Star Wars: Rivals, and some think it could easily be a new animated series in development at Disney XD (since we've heard one is being worked on right now).
But ComicBook.com noticed that one of the two trademark entries is almost an exact duplicate of the one filed for the most recent Star Wars mobile game release, Star Wars: Force Arena. More than likely, this is a trademark for a Star Wars video game title, but we'll have to wait and see when this new title pops up to know for sure.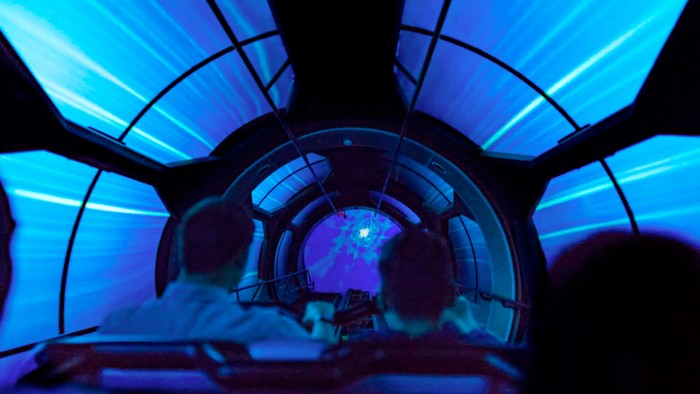 The classic Disneyland theme park ride known as Space Mountain opened on May 27, 1977, just two days after Star Wars opened in theaters for the first time. Now the two pop culture icons have been mashed up together in an update of the classic ride called Hyperspace Mountain, a change that took effect about a month before Star Wars: The Force Awakens hit theaters.
If you don't make it to Disneyland as much as our editor-in-chief Peter Sciretta does, the ride is very much the same, but it's enveloped with visuals and sounds that make the rider feel like they're in a Star Wars space battle, complete with Star Destroyers in the distance and TIE Fighters swarming around you as the music of John Williams blares throughout the attraction.
StarWars.com recently had an e-mail interview with Elissa Logozio, who is an associate producer at Walt Disney Imagineering and producer of Hyperspace Mountain, and she explained the process of updating the classic ride for Star Wars fans. Check out the full interview over here.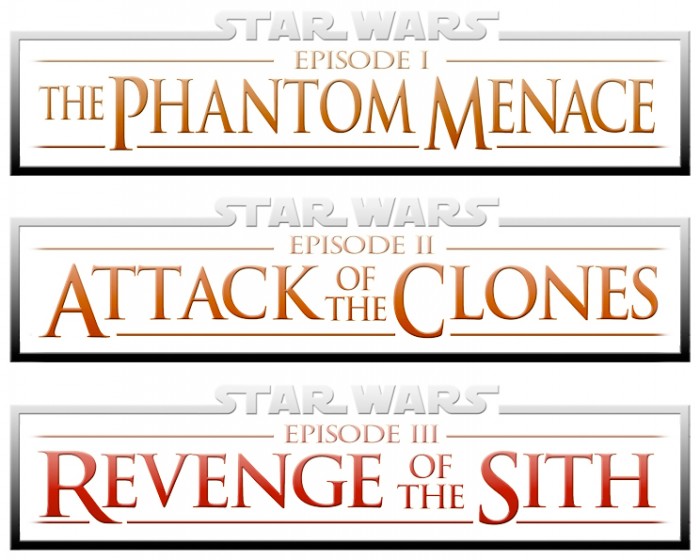 For Star Wars purists out there, a little detail about how the films of the core Star Wars saga are being referred to by Lucasfilm might be slightly perturbing. ComicBook.com recently noticed that press releases for Star Wars projects that refer to the primary episodes of the Star Wars franchise have stopped using the episode number along with the actual subtitle of the movie.
So instead of Star Wars: Episode III – Revenge of the Sith, it's just Star Wars: Revenge of the Sith. This is something that we've done at /Film for awhile since it just seems redundant once we know the actual title of a given episode. Star Wars fans can be very finicky about little changes like this, but hopefully they understand that this is truly a much cleaner way to refer to each film in the franchise and it's not something to get bent out of shape about.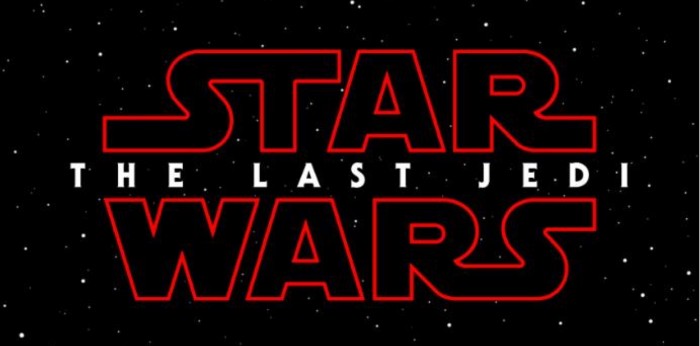 While we're still waiting for the first footage from Star Wars: The Last Jedi, director Rian Johnson offered up what some fans felt like might be veiled hints at what the title means. For most of us, the title's meaning is pretty obvious. However, when Rian Johnson attempted to clarify that the title meant the "final" Jedi, fans really started deliberating about what that meant. Johnson had no idea the firestorm of discussion that fans were thrown into after this seemingly innocent response on Twitter, and when he further clarified, fans were left to go back to the drawing board with their theories:
The more important question is whether the Jedi in this case refer to Luke and Rey or if there might be a group of them who emerge again once Luke comes out of the shadows. But that's something we likely won't have an answer to until we see the movie this winter.
A gift from @riancjohnson expressing my frustration with the most complex Star Wars lingo. You'll find out more later !
John Boyega posted the above photo to Instagram nearly two weeks ago (we know, it's been awhile since we've done a Star Wars Bits!), and there's an interesting detail worth pointing out. The poster in the frame is a gift from Star Wars: The Last Jedi director Rian Johnson, and as Boyega explains in the caption, it's a reference with the actor's "frustration with the most complex Star Wars lingo."
We haven't heard the word "bio-hexacrypt" in Star Wars before, but with Boyega saying we'll find out more later, it sounds like something we'll learn about in The Last Jedi. Plus, we'll probably see a stream of bloopers with him messing up this line a bunch of times.
Finally, a new video from Star Wars Explained dives into some of the background details on Domhnall Gleeson's General Hux, mainly how he was abused by his father at a young age and that drove him to become the tyrannical man we know today.