Watch: Marvel's 'Rocket & Groot' Web Series Has Some Outstanding, Stylish Animation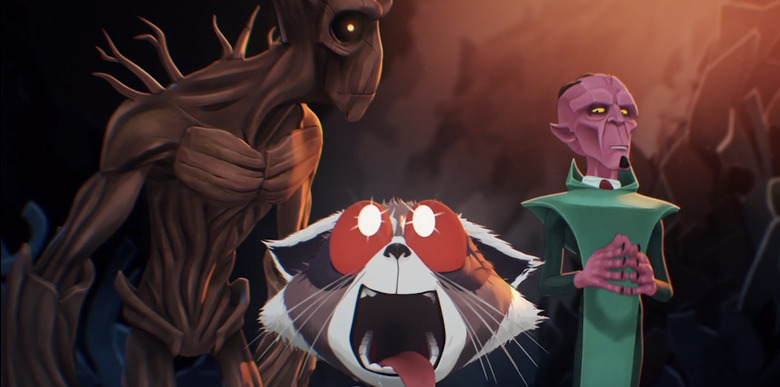 Marvel's Guardians of the Galaxy already have their own animated series on Disney XD, but last summer at Comic-Con we learned that the dynamic duo known of Rocket Raccoon and Groot would be getting their own web series, and it finally started unfolding this past weekend.
The first episode of Rocket & Groot debuted on the official Disney XD YouTube channel this past weekend, and it's just the first of 12 total episodes that will be released n the coming weeks. Their adventure begins when their ship starts having some mechanical trouble, leaving them to look for spare parts on a junkyard. Instead, they discover a new ship, one that's a little outside their price range.
Watch the first episode of the Rocket and Groot web series after the jump.
Since this is a Disney XD series, it's clearly geared towards kids. But what I love about this web series is the animation style. They've done some cel shading so that it looks like a mix of traditional 2D animation and computer animation. Beyond that, I also love the character designs. There are times when Rocket feels like his facial expressions are lifted from a Chuck Jones style cartoon.
Don't forget that Rocket Raccoon comic artist Skottie Young served as a consultant on the shorts, and his influence can clearly be seen in Rocket's design. Here's how he drew Rocket for the character's solo comic series: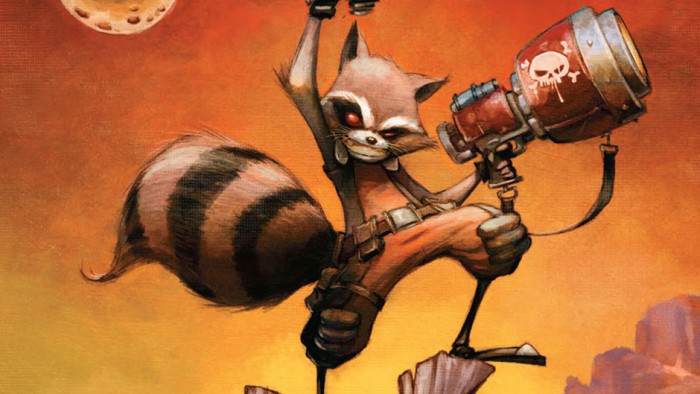 Passion Pictures is behind the animation here after winning an Oscr in 2011 for their animated short The Lost Thing. It's a shame that this kind of style can't be employed for Disney XD's full fledged series, but I'm sure it's more expensive than the animation they've chosen to use.
As for the voice talents, that's Trevor Devall (Kid vs Kat) as Rocket and Kevin Michael Richardson (Family Guy) as Groot , the same voice talents who play the characters in Disney XD's Guardians of the Galaxy animated series. It's not clear if there's any continuity between the Rocket & Groot series and the Guardians of the Galaxy series, but we'll likely know more as the web series develops.
More episodes of Rocket & Groot will be available on March 27, but if you'd prefer not to watch the series in chunks, all of the episodes will be available on April 10. And don't forget, Marvel's Guardians of the Galaxy just started their second season just last week by teaming up with The Avengers, so be sure to check it out.