'Dragon Tattoo' Sequel/Reboot Eyeing Natalie Portman & Scarlett Johansson For The New Lisbeth Salander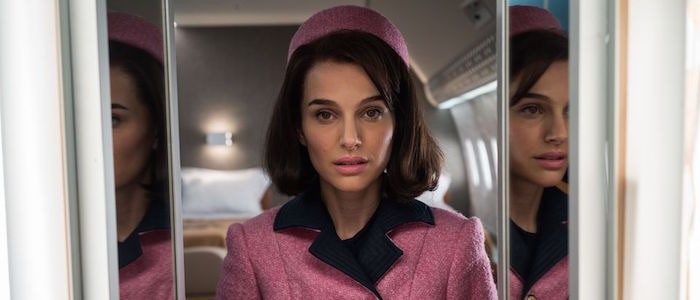 Yesterday, Sony stopped beating around the bush and made it all official: the sequel to The Girl With the Dragon Tattoo will arrive on October 5, 2018, with Evil Dead and Don't Breathe director Fede Alvarez stepping in for David Fincher. However, Alvarez wouldn't be the only newcomer to the series. As expected, original stars Rooney Mara and Daniel Craig will not be returning, which means that the hunt is on for a new Lisbeth Salander and a new Mikael Blomkvist. For the former, Sony and Alvarez apparently have their eyes on a few big names.
According to Variety, The Girl in the Spider's Web is currently looking at Natalie Portman and Scarlett Johansson to fill in for Rooney Mara, who was still talking about reprising the role back in late 2015. Although Mara won much acclaim (and an Oscar nomination) for work in the original 2011 film, it looks like everyone involved wants this one to be a clean break. The role was a breakthrough moment for the young actress – she has since worked with Spike Jonze, Steven Soderbergh, Joe Wright, Todd Haynes, and Terrence Malick.
So it's interesting that Sony is looking at two established names rather than follow the original's path and cast a lesser-known (at the time) actress. What's even more interesting is that both Portman and Johansson were in the running for the first movie: Portman was supposedly David Fincher's first choice for Lisbeth Salander and Scarlett Johansson was among those who were considered for the part (a long list that also included Jennifer Lawrence, Carey Mulligan, Ellen Page, Kristen Stewart, Mia Wasikowska, Keira Knightley, Anne Hathaway, Olivia Thirlby, Emily Browning, Eva Green, Sophie Lowe, Sarah Snook, Léa Seydoux, Emma Watson, Evan Rachel Wood, and Katie Jarvis).
However, Variety notes that it's not clear if Portman or Johansson are even interested in accepting the part, if offered. After all, Alvarez (while extremely talented) doesn't have the cachet of David Fincher and they'd be stepping into another person's franchise, which isn't the most enviable position, especially when they're getting nominated for Oscars and leading their own blockbusters and so on.
Still, it's interesting to note that The Girl in the Spider's Web isn't being shy about wanting a star in the lead. The first film was a box office disappointment (but certainly not a bomb), so could a sequel with a bigger name above the title give the franchise a second wind? That's the big question...and it's one we'll probably have to ask again when Portman and Johansson most likely turn this role down.