'Becoming Bond' Trailer: The Crazy Story Of One-Time 007 George Lazenby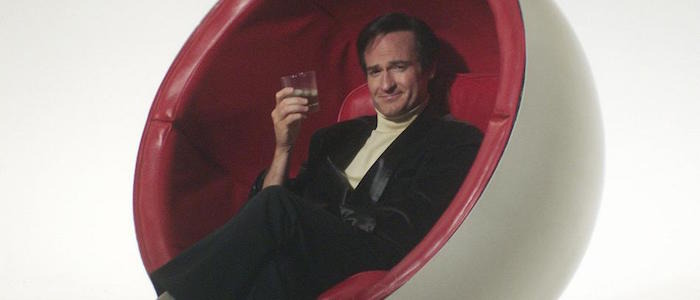 Sean Connery played James Bond five times, from Dr. No through You Only Live Twice, before abandoning the role. He would eventually be coaxed back for Diamonds Are Forever. But before that, for a single film, another actor held the role of Agent 007. That actor was George Lazenby, an Australian mechanic with no experience in front of the camera. Hulu's new documentary Becoming Bond sets out to explore how he got the park and, perhaps more significantly, why he refused to play the part again despite a massive paycheck. You can watch the trailer below.
Directed by television veteran Josh Greenbaum, Becoming Bond held its world premiere at the SXSW Film Festival over the weekend ahead of its summer bow on Hulu. The film combines talking head interviews with Lazenby himself and extensive re-enactments, with actors (including Jake Johnson and Jeff Garlin) taking on the various roles in the story. For Bond nerds, this looks like a real treat.
Lazenby has always been one of the weird anomalies of the James Bond series. Although unsuccessful at the time of its realize, his sole film as 007, On Her Majesty's Secret Service, has since been reappraised and most fans agree it is one of the absolute best in the series. Lazenby himself, while lacking the innate menace of Connery, isn't too shabby in the part – you can easily imagine him growing in the role and becoming more comfortable as a leading man. In many ways, his more sensitive and human Bond is a precursor to to Daniel Craig's take on the character.
While there have always been stories about what exactly went down with Lazenby and why he didn't return to play Bond again, getting to see a feature length documentary that takes on this very specific question is like catnip to me....even (especially?) if the trailer suggests that Lazenby may be bending the truth just bit.
I'm hoping to catch Becoming Bond at SXSW this week, but if not, I'll just have to fire up Hulu and give it a watch at home when it arrives on May 20, 2017. Here's the film's synopsis from the SXSW program:
A unique documentary/narrative hybrid chronicling the stranger-than-fiction true story of George Lazenby, a poor Australian car mechanic who, through an unbelievable set of circumstances, landed the role of James Bond in "On Her Majesty's Secret Service" (1969), despite having never acted a day in his life. Then after being offered the next six Bond films and a $1 million signing bonus, he turned it all down...