'Better Call Saul' Season 3 Trailer: The Chicken Man Cometh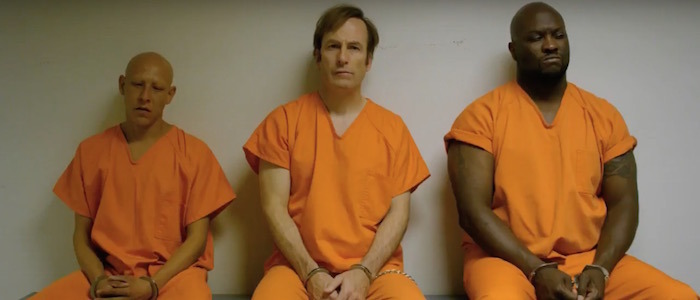 At some point, early in its second season, Better Call Saul became as good as Breaking Bad. Series masterminds Vince Gilligan and Peter Gould pulled this off by refusing to let their Breaking Bad spin-off cater to people who just wanted more of the same. Instead, the series carved out its own unique identity and its own special voice.
You can't quite see that voice in the new Better Call Saul season 3 trailer, which is more about snappy visuals and Breaking Bad connections than the weekly panic attacks associated with watching Jimmy McGill make one poor choice after another. But hey, the promise of more Better Call Saul is a great thing.
To be fair, if your show is as stylishly shot as Better Call Saul, you might as well build your 30-second preview around just how freakin' good it looks. Gilligan and Gould's Albuquerque is colorful and desolate, tacky and beautiful, dangerous and mundane. It's home to crooks of all kinds, lawyers of all ethical stripes, and plenty of poor victims to get caught in their various webs. So much of Better Caul Saul is a joy to behold and the show takes full advantage of every dusty prairie and every gaudy parking lot.
Of course, the big reveal here is something we already knew: Giancarlo Espositio's Gustavo Fring, the "chicken man" who runs a successful fast food company and a powerful drug ring, will return after terrorizing several seasons of Breaking Bad. That's pretty cool.
However, it's a sign of Better Call Saul's success that I'm less concerned about Breaking Bad cameos and more concerned about Bob Odenkirk's Jimmy McGill, who is destined to become Walter White's scumbag lawyer...and that is the absolute last thing I want to see. Knowing what awaits Jimmy after he transforms into "Saul Goodman" is heartbreaking. Unlike Breaking Bad, which was about a bad man finding every excuse to shed his civil skin and unleash his inner monster, this is a series about a good person stumbling over a series of increasingly blurry moral lines. Odenkirk is amazing, giving a charming and shattering performance as flawed man slowly giving into his worst impulses.
If you haven't caught up yet, you have until April 10, 2017 to watch the first two seasons of Better Call Saul to prepare for the next batch of episodes. Trust me. This is a show that deserves your time and attention.