'Preacher' Casts Three New Actors, But Who Are They Playing?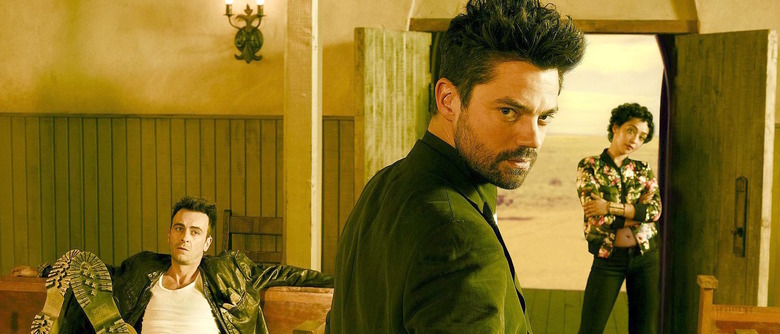 I have my qualms with the first season of AMC's Preacher, but for the most part, the series pulled off the impossible – it's a show that felt an awful lot like Garth Ennis and Steve Dillon's classic comic book series, even when it diverged from the story in a big way. Showrunner Sam Catlin and his team eschewed the aspects of the comic series that haven't aged well and doubled down on the stuff that has aged beautifully. Namely, the characters, their relationships, and the way that dusty, Texas atmosphere mingles with so much blasphemous fantasy.
A group of new actors have joined the second season of the show, including Game of Thrones and Star Wars veterans. But the news stops there. We have no idea who they're playing. So how about we crack open the comic series and take a guess?
The first season of Preacher ended how the comic begins: with the destruction of Annville, Texas and super-powered preacher Jesse, walking weapon of mass destruction Tulip, and Irish vampire Cassidy setting out on a road trip to literally find God, who has abandoned heaven. Naturally, their trip will introduce a new batch of enemies and allies.
According to Deadline, Noah Taylor, Pip Torrens, and Julie Ann Emery will be series regulars in Preacher season 2. Malcolm Barrett, Ronald Guttman, and Justin Prentice will play recurring characters. Let's go ahead and focus on those first three and assume that they're playing established characters from the original comic and not new characters created directly for the screen.
Minor spoilers for the Preacher comics, and therefore, the series, lie ahead.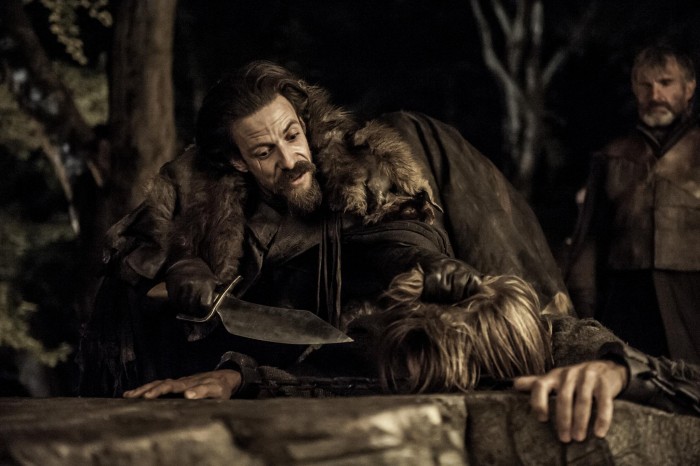 Noah Taylor
English actor Noah Taylor has played his fair share of gentle, unassuming over the years, including Mr. Bucket in Tim Burton's Charlie and the Chocolate Factory and Dr. Carter in Edge of Tomorrow. However, he really does specialize in playing total bastards. He's unforgettable as a soldier seeking vengeance in the horror movie Red White & Blue and many audiences will recognize him as the sadistic Locke from Game of Thrones.
And since the Preacher world has no shortage of monsters, let's assume he's playing another total bastard. In fact, Taylor would be a great fit for Jody, the lead henchman in the employ of Jesse's evil grandmother (oh, just you wait) and the man responsible for training the preacher-to-be how to fight when he was a young man. He's a stoic, ice cold killing machine, but unlike many of his redneck comrades, he's also wickedly intelligent. He's genuinely proud of Jesse for growing up tough and mean, even though his would-be protege hates his guts.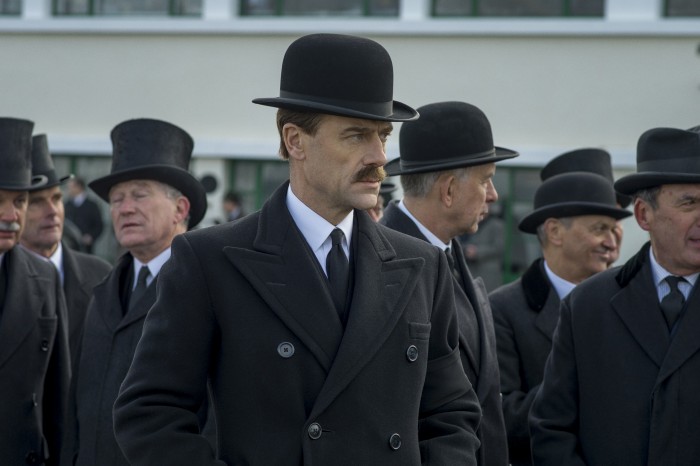 Pip Torrens
Although he's a prolific character actor with 172 film and television credits to his name, English actor Pip Torrens will probably be best known to most audience as Colonel Kaplan, a First Order officer in Star Wars: The Force Awakens ("Alert General Hux! And stop that fighter!") His other recent roles include roles in Versailles, Grantchester, The Crown, Poldark, and The Danish Girl.
And his casting couldn't be more obvious. An older, lean man with a distinctly European look? Torrens must be playing Herr Starr, the lead human villain in the Preacher comics and a major character throughout the entire series. An operative for the secret agency known as The Grail, he is ruthless and hyper-competent...while also being prone to genuinely horrifying and bleak misfortunes. The comic has a habit of treating him as a punching bag while refusing to make him any less threatening or sinister, a tricky balancing act the series will hopefully pull off. It should be noted that Herr Starr showed up in season 1, but we only saw his shaved head and trademark white suit and never his face.
Julie Ann Emery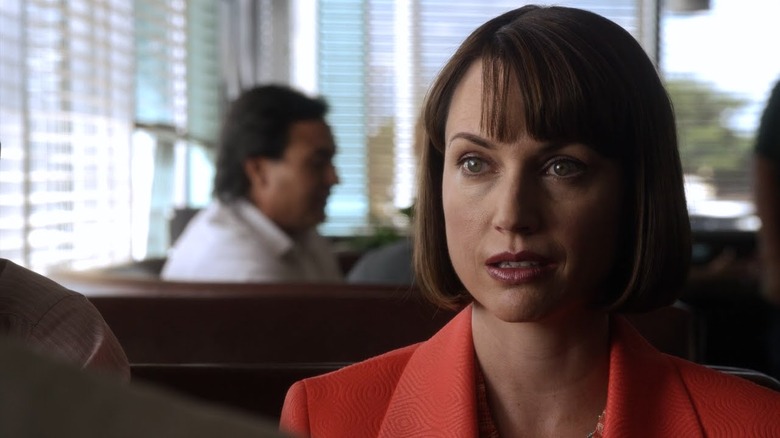 A television regular with roles on Better Call Saul, Fargo, Major Crimes, and Suits, Julie Ann Emery is familiar face to TV fans of all tastes. There aren't too many female characters in the testosterone-soaked world of Preacher, but there is one obvious contender: Tulip's old schoolmate and friend, Amy Grinderbinder. Although she works as an elementary school teacher, Amy comes from a wealthy family and was responsible for Tulip meeting Jesse after the two friends embarked on a road trip in their younger days. Although not a major character in the comics, she ultimately ends up playing a key role via a reveal that should not be spoiled here.