'Aladdin' Casting Call: Disney Is Looking For Two Young Middle Eastern Stars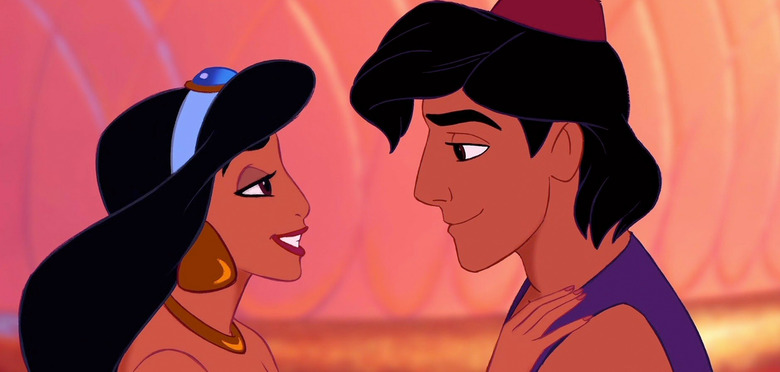 Like Cinderella, The Jungle Book and Beauty and the Beast before it, Disney is giving their modern animated classic Aladdin a live-action remake. The House of Mouse made a surprising hire with The Man from U.N.C.L.E., Sherlock Holmes and Snatch director Guy Ritchie being brought on board for what will be a musical just like the original animated movie, and just as producer Dan Lin promised, they won't be whitewashing the cast.
In fact, Disney is currently on the hunt for two brand new Middle Eastern stars to take the lead roles of Aladdin and Princess Jasmine, going so far as to have an open casting call for anyone who thinks they're good enough to take the roles. Find out more about the Aladdin casting call below.
This open casting call for Middle Eastern actors was posted to Twitter today:
Alright kids, if you know someone who fits this, you better share this with them. Submit asap. Good luck my babies pic.twitter.com/PLP37ritcV

— Dani Fernandez (@msdanifernandez) March 9, 2017
As you can see, Disney is specifically looking for two Middle Eastern stars to play Aladdin and Jasmine. That likely means that the supporting cast will probably be rounded out by more recognizable Middle Eastern talent, since that's what usually happens with tentpole movies where the leads are unknown.
It should come as no surprise that they want people who can sing since this is going to be a musical. It does seem like Disney has a relatively short window to find someone before rehearsals begin in April though. But that's the casting department's job! So if you have any friends who might fit this description, let them know that this is their big chance.
Just last month, producer Dan Lin promised they would not be whitewashing the cast for Aladdin, saying:
"When I came in to make the movie, I wanted to make a diverse version of the movie. Luckily for me Guy Ritchie has the same vision and Disney has the same vision, so we're not here to make Prince of Persia. We want to make a movie that's authentic to that world."
It's crazy to think that Prince of Persia was even made, but Hollywood doesn't learn lessons easily. It sounds like Disney is dedicated to creating more diverse movies though, as evidenced by Moana and its focus on the Polynesian culture.
Aladdin has no scheduled release date, but if it's shooting this summer as the casting call indicated, then it's likely going to hit movie theaters sometime in 2019. Stay tuned to see who lands the roles of Aladdin and Jasmine and becomes Disney's two new stars.