We Won't Get Another 'Jason Bourne' Movie Unless It's Something ''Incredible''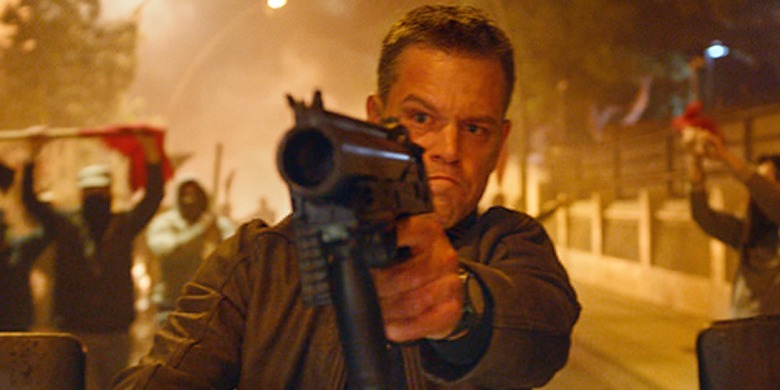 Matt Damon isn't off to a strong start this year with The Great Wall pulling in just over $42 million at the domestic box office so far. At the same time, the movie has been doing huge business internationally, with nearly $279 million from other territories around the world. But if you think that the lack of box office love in the United States will have Matt Damon going back to the well for more Jason Bourne, think again.
Matt Damon is still making publicity rounds for The Great Wall, and in a recent interview, discussion turned to the future of the Jason Bourne franchise, or rather lack thereof. It doesn't sound like Bourne 5 will come together unless some kind of mind-blowing story comes along.
Speaking with The Toronto Sun, Damon was asked whether her would come back as the deadly assassin Jason Bourne anytime in the future. Damon simply said:
"It would have to be a pretty incredible story to get us all back on the horse."
Getting Matt Damon back with director Paul Greengrass sounded like it was going to be fairly impossible following the end of The Bourne Ultimatum, but when the spin-off The Bourne Legacy didn't perform as well as Universal hoped, the studio knew they needed to get the dream team back.
Damon and Greengrass had previously said the only way they would return was if it was a story that demanded bringing Jason Bourne back into action. While last year's Jason Bourne was a serviceable and mostly enjoyable sequel, the story didn't feel like it was begging to be told. In fact, incorporating Jason Bourne's father into the fray made the sequel feel even more tacked-on than I thought it would. The action setpieces delivered, but otherwise, it was totally forgettable, lacking justification for ruining what would have been a perfectly satisfying ending to the franchise back in 2007.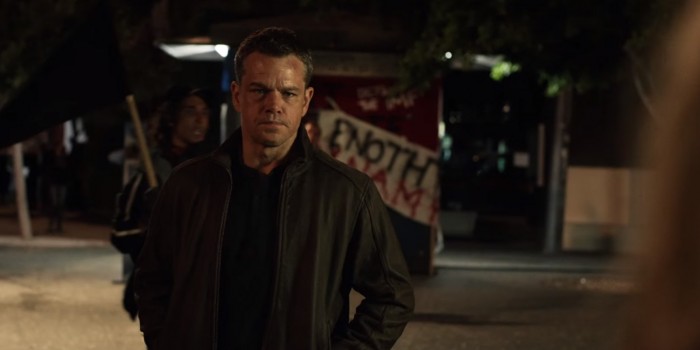 Diminishing Returns
Jason Bourne did pretty well at the box office by pulling in $162 million domestically and another $253 million worldwide, but the reception from critics and fans was quite middling. Over at Rotten Tomatoes it has a score of 57%. Before you think that this is one of those situations where general audiences disagree with them, the user score for Jason Bourne is actually slightly less at 56%. This isn't lost on Matt Damon who also said:
"This last one didn't do as well as the one we did 10 years ago, so maybe people are done with the character."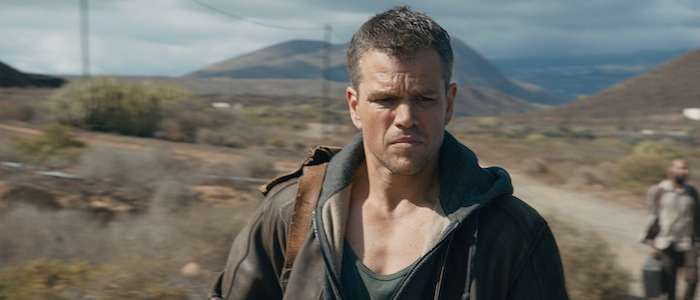 The Door is Still Open
But if you happened to enjoy Jason Bourne, or maybe you're just hoping the character will get a more proper send-off instead of ending with the most recent installment, Matt Damon isn't flat out saying no to another round. Damon offered some hope, "I think everybody is leaving the door open, as we did at the end of this movie, in hopes that we can come up with an intriguing story for the next one."
While I'd be happy if Damon and Greengrass were able to give Jason Bourne a better ending, I'm hoping they don't rush and make it happen soon. Perhaps we should wait until Damon gets a little older and then give Bourne a send-off in the same vein as Hugh Jackman as Logan. That's something that I could get on board with. How about you?