'Thor: Ragnarok' Details Reveal Why Thor Lost The Hair And The Hammer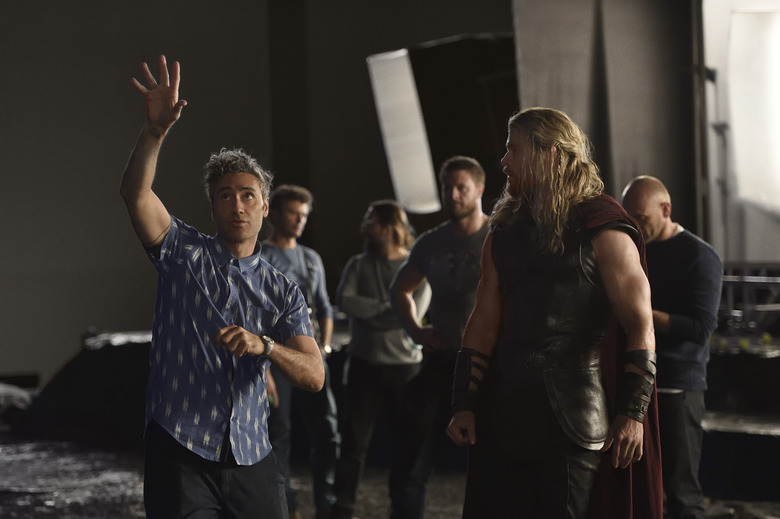 Yesterday brought the first official images from Thor: Ragnarok, and a new look being sported by franchise star Chris Hemsworth left fans with a lot of questions. Not only is Thor sporting a short haircut, but instead of wielding his trusty hammer Mjolnir, he was holding two swords. What forced this drastic change in Thor's change in hairstyle and weaponry? It all has to do with the God of Thunder's journey in this sequel from director Taika Waititi.
Let's sort through the recently revealed Thor Ragnarok plot details.
Entertainment Weekly has Thor: Ragnarok as their cover story this week, and following the photos, we just knew some story details would come out of the woodwork too. So here we are.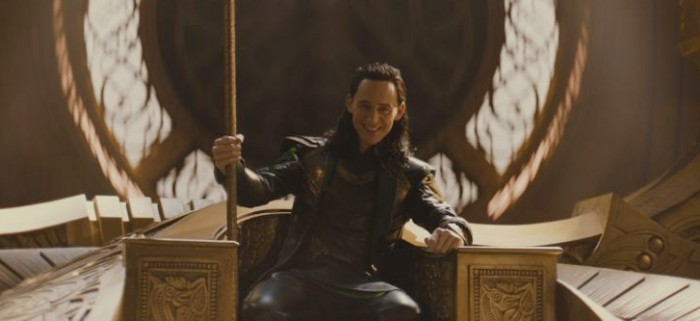 The State of Asgard
At the end of Avengers: Age of Ultron, inspired by some kind of vision that he had, Thor left Earth to find out who had been behind the recent events that forced the hands of Earth's mightiest heroes. Meanwhile, back at Asgard, his brother Loki (Tom Hiddleston) has been ruling over Asgard by impersonating Odin (Anthony Hopkins). However, Loki doesn't prove to be all that great of a leader as his poor governing skills brings about the return of Hela, who has been imprisoned for a long time and isn't too happy about it.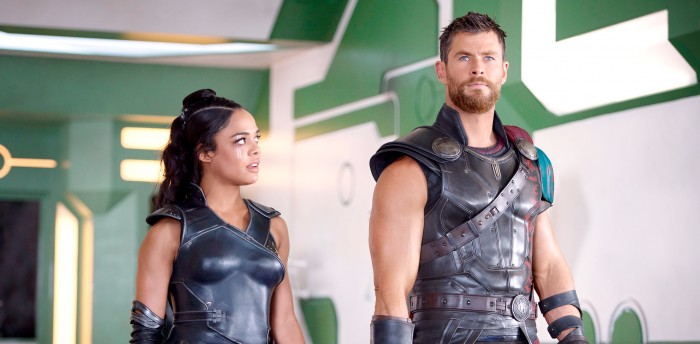 Welcome to Sakaar
When word of trouble back home reaches Thor, he returns to Asgard, only to have Hela blast him to the planet Sakaar. Though the photos have revealed a bright, colorful world, Sakaar is a "barbaric planet" under the rule of a man known as The Grandmaster (Jeff Goldblum), a "charming but nefarious" character who oversees the gladiator matches that will become a much bigger deal later.
While on Sakaar, Thor encounters Vaklyrie (Tessa Thompson). You might not have anticipated the kind of dynamic that Thor has with Valkyrie, but the god of thunder is a bit starstruck by Vaklyrie, who has a reputation as an elite woman warrior. However, it seems she's suffered a bit of a fall from grace, because we meet her as she's having a drink and hiding out on Sakaar.
Somehow, Thor finds himself entered into the gladiator matches on Sakaar, and that's why he gets a haircut and loses his hammer. The reasoning isn't specifically explained, but I'm sure that will be covered in the movie.  It just so happens the most celebrated gladiator on the planet is none other than the Incredible Hulk, who gets to show some range as a character this time. Mark Ruffalo told EW, "He's much more of a character than the green rage machine you've seen in the Avengers movies. He's got a swagger. He's like a god."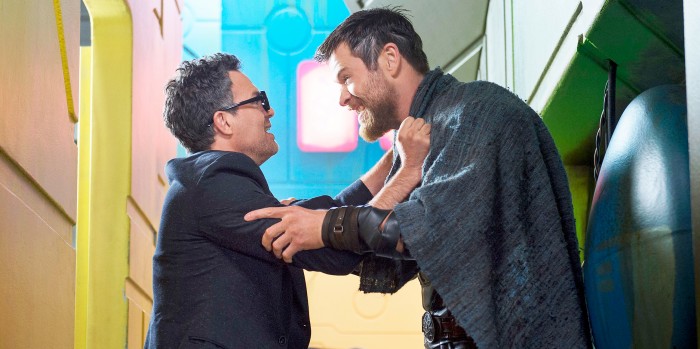 That Intergalactic Buddy Movie We Heard About
After an inevitable battle between Thor and Hulk, the two team-up on the intergalactic road trip movie we've heard about. Director Taika Waititi took cues from comedies such as 48 HRS., Withnail and I, and even Planes, Trains and Automobiles for Thor: Ragnarok, which should make this the funniest Thor yet, mostly thanks to the director exploiting Chris Hemsworth's fantastic comedic chops.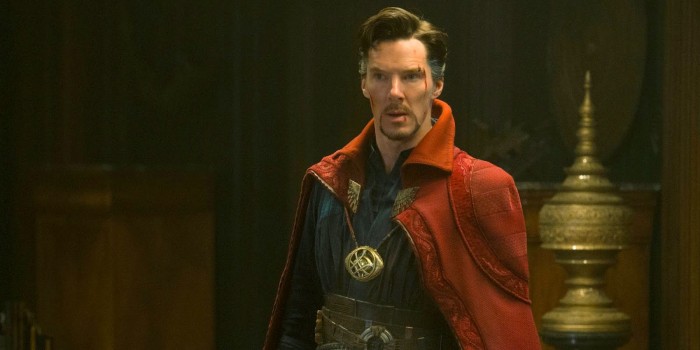 Stranger Things
Not much of this movie takes place on Earth, which is just one of the reasons that this sequel will be far different from the two previous Thor films. But one of the moments that does happen back on Earth is Thor seeking out the assistance of a certain Sorcerer Supreme, just as we saw in one of the credits scenes of Doctor Strange last year. Benedict Cumberbatch will reprise his role, helping Thor find the missing Odin.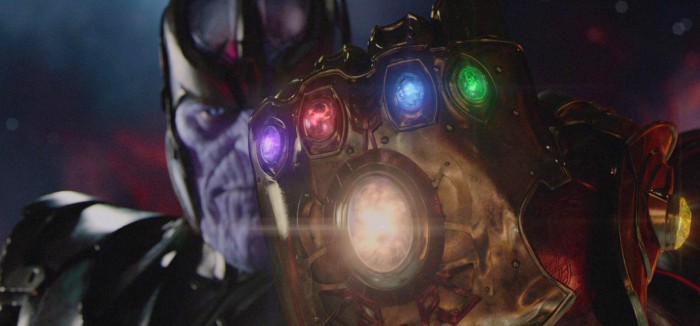 War on the Horizon
For those with the bigger game on their mind, the events of Thor: Ragnarok will help set up Avengers: Infinity War, which makes sense since the sequel is the last Marvel Studios film to hit theaters in 2017 before the Avengers assemble again.
There might be more details coming from Entertainment Weekly soon, so stay tuned. Otherwise, Thor: Ragnarok arrives on November 3, 2017 this year.