Boomerang Is Finally Making It Easier To Watch Classic Cartoons Like 'Looney Tunes' & More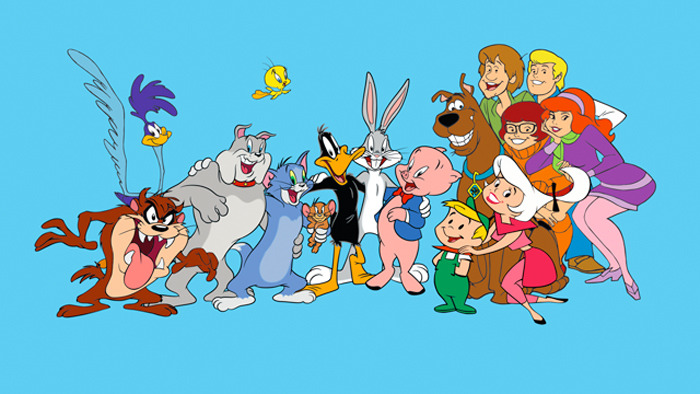 When I was growing up in the '90s, channels like Nickelodeon, The Disney Channel, and Cartoon Network were gaining popularity and figuring out exactly what they wanted to be in the rapidly expanding world of cable television. The result was plenty of experimental cartoons that maybe shouldn't have been expressly for kids (such as Ren & Stimpy and Johnny Bravo), but that also meant that there were classic cartoons from decades past that were finding traction with the children of parents who grown up with them a generation before.
In recent years, as each of those networks has expanded their reach of original programming, going so far as to have spin-off channels like Teen Nick and Disney XD. Sadly, this means classic cartoons have gone by the wayside, and there hasn't been an easy way for those who want to watch shows like Looney Tunes, Tom & Jerry, The Flintstones and more. But that's about to change with the new Boomerang subscription service.
The channel Boomerang is available in about 144 million households worldwide, delivering some of those classic cartoons on a regular basis. However, it's not available everywhere and it has no on-demand feature. But soon, anyone and everyone will be able to easily watch these classic cartoons through their new subscription service.
The Details
Boomerang has announced a new ad-free subscription service will arrive this spring with a price tag of $4.99 per month (or $39.99 annually), with a 7-day free trial to try it out before you commit. You'll have access to Time Warner's 5,000-plus library of cartoons from Hanna-Barbera, MGM and Looney Tunes, offering a selection that ranges from The Jetsons to Scooby-Doo to Droopy Dog to Yogi Bear to Bugs Bunny and countless more. And that's not all, folks!
The subscription service will also give users exclusive access to episodes of the new Tom & Jerry, New Looney Tunes, Be Cool Scooby-Doo, and Bunnicula, shows that Warner Bros. Animation already has in their pocket. Plus, there will be exclusive original series such as Dorothy and the Wizard of Oz (a new spin on the classic characters from L. Frank Baum) and a reboot of Wacky Races.
The Boomerang app will be available on the web, iOS and Android devices to start, though it won't be perfect at launch. The service will eventually feature family-based profiles, personalized recommendations, download-to-go for offline viewing, Spanish audio, and other unnamed interactive features, but these will be rolled out in the months following the launch.
The Downside
Here's the downside, at least from my perspective. All of the content available in the Boomerang app will be rotated weekly. That means that while you'll get access to entire seasons of shows available from Time Warner, you won't have access to every season all the time. Frankly, I'd just like access to Time Warner's entire library to watch at my leisure. Of course, Boomerang isn't bound to keep as many subscribers if they can watch everything that they want to in the first month or two of their subscription.
Initially, I thought this might be something that only appealed to nostalgic adults who want to share their favorite cartoons with their kids. But with the incorporation of exclusive availability of new and original programming, it sounds like they may find a happy medium for kids and their parents.
If you want to stay notified as to when Boomerang is officially available, head over to the official website and sign up with your e-mail so you can get it right away.