'Star Trek: Discovery' Captain Will Be Played By 'Harry Potter' Veteran Jason Issacs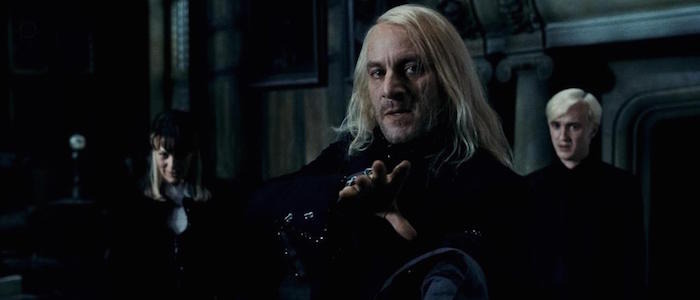 We have known for awhile that The Walking Dead's Sonequa Martin-Green will lead CBS' Star Trek Discovery, playing the lieutenant commander of the U.S.S. Discovery. Now, we know that she'll be reporting to Captain Lorca, who will be played by the terrific English actor Jason Isaacs, someone who is no stranger to the realm of science fiction and fantasy.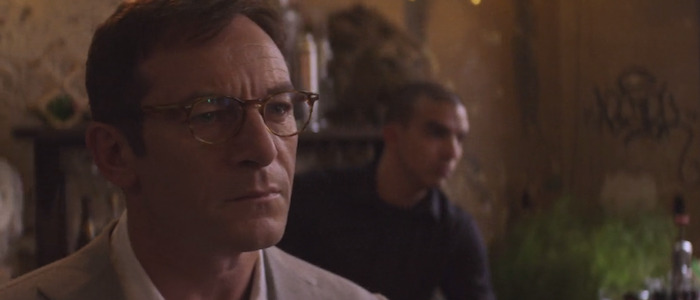 C'mon, You Know Jason Isaacs!
This is fantastic casting. Even if you don't immediately recognize Isaac's name, you have seen him before. Millions of people will recognize him as Lucius Malfoy in the Harry Potter film series, the sleazy (but oddly tragic) father of Draco Malfoy. In fact, Isaacs has become a go-to villain in many films and television shows. He was Captain Hook in the 2003 live-action Peter Pan movie! He was the evil redcoat who murdered most of Mel Gibson's family in The Patriot! Just last month, he played the mysterious Volmer in Gore Verbinski's A Cure For Wellness.
Isaacs even played a villain in Star Trek's lifetime rival for the geek affection, having voiced The Inquisitor in Star Wars Rebels. It doesn't stop there: he provided the voice of Lex Luthor in the animated Justice League: Gods and Monsters.
Even when he's not playing the villain, Isaacs tends to specialize in commanding presences, characters who take advantage of his icy and intelligent gaze. As I picture him in a Starfleet uniform, I keep on thinking of the various military figures he has played in movies like Soldier, Black Hawk Down, and Fury. Isaacs also recently starred in Netflix's The OA, playing Dr. Hunter Aloysius 'Hap' Percy.
What Kind of Captain Could He Play?
The truth is that we know nothing about Captain Lorca beyond the fact that he's played by Jason Isaacs and that he captains the Discovery. However, we do know the kinds of characters he tends to play, so let's pick that up and run with it.
Isaacs is fascinating casting for a Star Trek captain because he immediately stands apart from the other actors we've seen take on this position before. Isaacs is very different actor than the brash William Shatner, the bombastic Avery Brooks, the sly Kate Mulgrew, and the down-to-earth Scott Bakula. The closest comparison would be Patrick Stewart, but he always radiated warmth as Captain Jean-Luc Picard while Isaacs has always excelled at providing a chillier screen presence.
We know Isaacs can play intense, logical, determined, and quietly merciless. It's possible that Star Trek: Discovery has cast him against type, but it's also possible that the main character of this show is the second-in-command because the captain himself isn't so approachable. That would be a huge change from the normal Star Trek template, and a welcome one.
The Discovery's crew is rounded out by David Frain as Spock's father, Sarek, Doug Jones as Lt. Saru, an alien science officer, and Anthony Rapp as Lt. Stamets, an "astromycologist." Michelle Yeoh will play Captain Georgiou, another Starfleet captain who commands the U.S.S. Shenzhou. The series doesn't have a premiere date yet, but it's expected to arrive this Fall.