Margot Robbie To Star In 'Marian,' Yet Another 'Robin Hood' Movie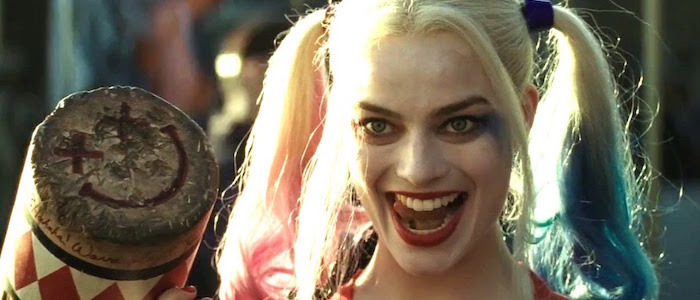 Maybe it's because we're living in an era where people all over the world feel disenfranchised and powerless in the face of ever-widening income gape, but there are a whole bunch of Robin Hood movies in development at the moment. Hollywood seems to be betting on people wanting to see stories about a charming rogue stealing from the rich and giving to the poor.
Now, Sony has lined up another Robin Hood movie with another high concept twist: what if Robin Hood died and Maid Marian secretly took his place? And what if Maid Marian was played by Margot Robbie?
That's the elevator pitch for Marian, a new spec script by Pete Barry that Sony picked up after a bidding war (via The Hollywood Reporter). Donald De Line and Amy Pascal will produce, but beyond Robbie, no one else is attached.  Considering the Suicide Squad actress' rising star power, it's easy to imagine her having a say in who gets to sit in the director's seat.
Marian is the latest in a long line of high concept Robin Hood films to arrive in Hollywood in recent years. Long before it was reconfigured into a more straightforward take on this story, the 2010 version starring Russell Crowe was about the Sheriff of Nottingham pulling double duty as the man hunting down Robin Hood and Robin Hood himself. So the idea of another character from the Robin Hood mythos stepping into those green tights isn't a wholly original idea.
And yet, I'd be lying if I said the thought of a Robin Hood movie where it's a badass woman redistributing England's wealth from behind a rapier didn't sound like the kind of entertainment I'd welcome in 2017. It certainly sounds more promising than the futuristic version set in a dystopian London or that version that's apparently inspired by Pirates of the Caribbean or that one that apparently evokes Fast and Furious or the one that would put all of the characters in a Marvel-style shared universe. Another version, simply titled Robin Hood (formerly Robin Hood: Origins) is filming right now, with Taron Egerton and Jamie Foxx in the lead roles and it's being compared to John Wick by the people making it.
Most of those Robin Hood movies won't actually make it to the screen, but most of those movies don't feature Margot Robbie, one of the few brilliant spots in the muddy mess that was Suicide Squad and one of the more exciting newcomers on the Hollywood stage. Right now, she's currently filming the Tonya Harding biopic I, Tonya and prepping to play Harley Quinn again in Gotham City Sirens. We'll have to wait and see when she finds the time for Marian.