Netflix Is Releasing At Least One New Stand-Up Special Every Week In 2017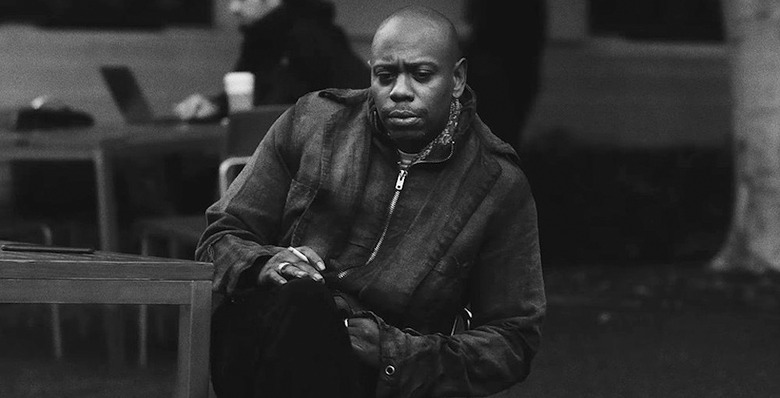 As Netflix has started to increase their library of stand-up specials, we haven't been shy about calling the streaming service the new king of stand-up comedy. While HBO was once the prime destination for exclusive, high quality stand-up acts, they haven't been as dedicated to the cause in recent years. The cable subscription service still has a fantastic library of stand-up available through HBO GO, and every now and then they come out with a great new special (Pete Holmes being the most recent example), but Netflix has been locking down some of the biggest names in the business for exclusive deals, and that's just the beginning.
And here we are: there will be new 2017 Netflix stand-up specials arriving every single week. Let's dive into the growing Netflix stand-up comedy library below.
Mike Birbiglia: Thank God for Jokes is one of the recent releases to hit Netflix, while Amy Schumer: The Leather Special arrives tomorrow. Dave Chappelle has his first comedy special in a long time arriving on March 21 (there will actually be two released on that day). Here's a teaser for Dave Chappelle's comedy specials:
In addition, recent months have seen Netflix lock down Louis C.K., Chris Rock and Jerry Seinfeld for exclusive deals to their new specials starting this year. All that's in addition to the plethora of stand-up titles already available on the service.
Previous releases worth checking out include John Mulaney: The Comeback Kid, Tom Segura: Mostly Stories, Aziz Ansari: Live at Madison Square Garden, Jen Kirkman: I'm Gonna Die Alone (and I Feel Fine), Chelsea Peretti: One of the Greats, Hannibal Buress: Live from Chicago, Ali Wong: Baby Cobra, Jim Gaffigan: Cinco, and Patton Oswalt's Grammy-winning Talking for Clapping. And that's just a small sample of what's available out there now.
This news from The Verge might make you think that Netflix is going for quantity instead of quality, having released 25 comedy specials in 2016 compared to HBO's three specials, but the recent deals that they've struck with huge names indicates otherwise. Netflix is even starting to outshine Comedy Central in the stand-up market.
As a huge stand-up fan, it's good to know that Netflix has the money to put a wide variety of comedians in front of a large audience, letting them discover their new specials. Stand-up has rarely been the kind of product that gets purchased or rented on home video, but with a library of titles available to stream at a moment's notice, it's now easier than ever to enjoy the best that comedians have to offer.
Here's the titles that Netflix has already scheduled:
March 7 – Amy Schumer: The Leather Special
March 14 – Jim Norton: Mouthful of Shame
March 21 – Dave Chappelle: The Age of Spin, Dave Chappelle: Deep in the Heart of Texas
March 28 – Jo Koy: Live from Seattle
April 4 – Louis C.K.: 2017
May 16 – Tracy Morgan: Staying Alive
May 30 – Sarah Silverman Comedy Special
You can stay tuned to our constantly updated list of Netflix original programming scheduled for release in the coming months (and years!) right here.