'Bloodshot' Gets A New Director With An Interesting 'Deadpool' Connection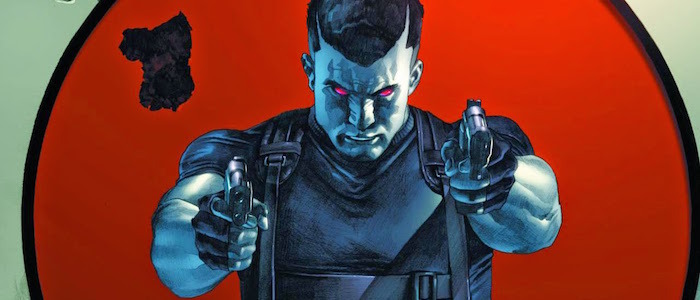 We may receive a commission on purchases made from links.
For a few years now, Valiant Comics has been circling Hollywood, looking for a way to bring its collection of characters to the big screen. Unlike Marvel and DC, their heroes and villains aren't household names who are instantly recognizable to anyone with a pulse. They're a trickier, tougher sell, coming from a universe that initially found its legs in the early '90s and has won all kinds of critical acclaim since being relaunched in 2012.
Now, one of those characters has a new director. The Bloodshot movie is now in the hands of Dave Wilson and while you may not know that name, there's a chance you know his work. And in a quietly canny move by Sony and Valiant, he comes from the same place as Deadpool director Tim Miller. Literally.
The news broke at Emerald City Comic-Con (via Bleeding Cool), courtesy of Valiant CEO Dinesh Shamdasani and Bloodshot screenwriter Eric Heisserer. When I interviewed Heisserer a few weeks ago, he mentioned that he had just turned in a new draft of the screenplay and that there was a director attached. I had incorrectly assumed that he was referring to John Wick directors Chad Stahelski and David Leitch, who first jumped on board some time ago.
Wilson isn't a decision that instantly gets the blood pumping, mainly because we haven't seen any live-action work from him. At the same time, it's easy to see why he's on this particular job.
The Deadpool Connection
Dave Wilson is a director and creative director at Blur Studio, the visual effects and animation company co-founded by Deadpool director Tim Miller back in 1995. You've seen their work on the big screen, most notably the opening title sequence of The Girl With the Dragon Tattoo and the "heaven and hell" sequence in South Park: Bigger, Longer and Uncut. Their short film Gopher Broke was nominated for an Academy Award in 2004.
However, the company is probably best known for their cinematic trailers for upcoming video games, and these seem to be Wilson's bread and butter at Blur. He may not have a live-action film under his belt quite yet, but he has already dabbled in the Star Wars universe with this dramatic trailer for Star Wars: The Old Republic:
And while he hasn't made an action movie starring real people quite yet, he's already showcased his genre chops with this trailer for The Division:
Sony and Valiant's plan is clear: if one creative mind from Blur making his feature debut can take a tough-sell superhero and transform him into a juggernaut at the box office, why not try that again?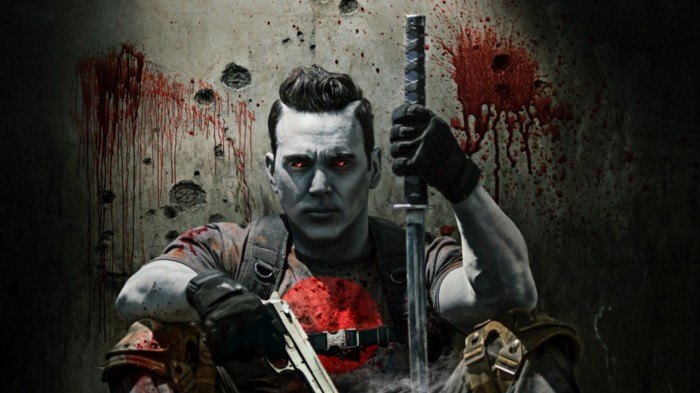 This is an Interesting (and Smart) Choice
Hollywood has a long history of hiring from the ranks of music video and commercial directors, so the recent interest in Blur's stable of talent feels like the next natural step. Wilson's experience proves that he has a definite eye for action and iconography, which is vital for a project like this. It's not everything (can he make us like a character?), but he's got chops for days. He certainly knows how to sell the immediate drama of a situation, because that's all a video game cinematic trailer is.
And since Bloodshot is a wild card of a character, why not go with a wild card director? Created in 1992 by Kevin VanHook and Yvel Guichet, Bloodshot is an amnesiac soldier whose blood is full of millions of nanites, which grant him superhuman abilities (including fast healing) while constantly attacking his memories. Naturally, he breaks free from the organization that treats him like a weapon rather than a man and goes rogue. In the right hands, he can be a very cool and complex antihero, a man whose only talent is violence who must live with the knowledge (and guilt) of that fact every single day. I heartily recommend the Bloodshot Reborn comic, which offers a powerful look at this character's cinematic potential.
And if Bloodshot is going to work on the big screen, he'll need a director capable of delivering the superhero movie goods and establishing his iconography for audiences who aren't familiar with him. Tim Miller did that with Deadpool, taking a risk on a character with a modest budget and delivering the goods. It's easy to imagine Sony and Valiant looking at one of his partners and hoping lightning strikes twice. Can you blame them?