The Best & Worst Sketches From Octavia Spencer's 'Saturday Night Live'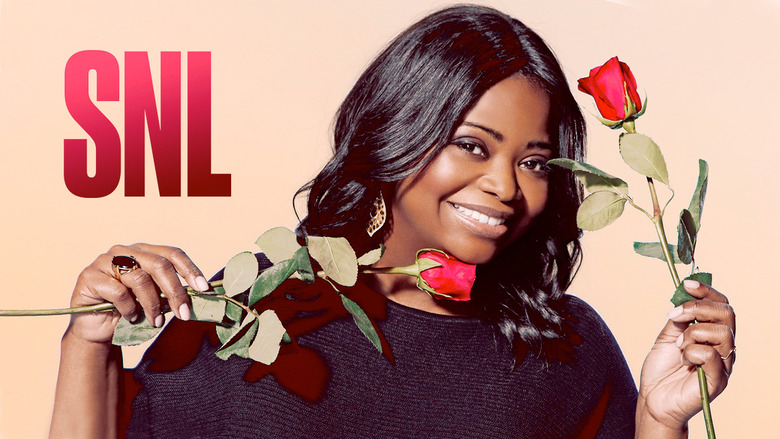 Saturday Night Live came back this weekend for their first episode of March. Hosting duties fell upon the shoulders of Oscar winner Octavia Spencer. While the actress appeared to be up to the challenge, the writing staff didn't really seem to meet her in the middle. The result was a mostly mediocre episode with some bumpy and poorly paced sketches. The only exceptions were a couple of pre-recorded sketches, one great live sketch, and an outstanding round of Weekend Update.
We run through the best and worst sketches from the Octavia Spencer hosted Saturday Night Live.
The Best
Girl at a Bar – Dave McCary (who directed the Sundance comedy Brigsby Bear) knocked this sketch out of the park by showing what it can be like for a woman to be hit on by a guy who pretends to be all about feminist ideals. The escalation of how quickly each guy tries to hook up with Cecily Strong is what makes it work so well, not to mention the perfect wardrobe choices for each guy. Plus, it's always nice when SNL really nails the ending of a sketch, which is always one of the hardest parts.
Republican Movie Trailer – Since Republicans are just sitting back and letting all the nonsense of the Trump administration happen, which is simultaneously destroying the party itself, we're left to wonder which of them will take a stand and become the hero we need them to be. This is such a great way to mock the irresponsible cowardice of the GOP.
Sticky Bun – What I love most about this sketch is how the comedy keeps building. Each of the new Sticky Bun employees keeps accepting what the previous one does as completely normal. The repeated gag referring to Christmas, not to mention the use of "Will you eat?" not being addressed until the end, and the blissful ignorance of Octavia Spencer, Mikey Day and Melissa Villaseñor made this sketch a bright spot in a mediocre show.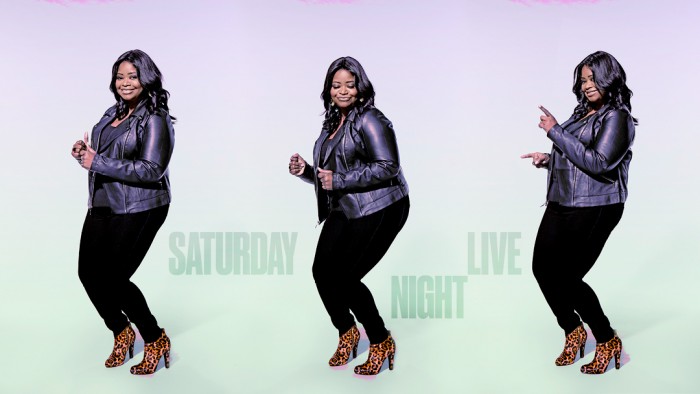 The Average
Zoo-opalis Voice Actors – While it's great that SNL found a more refreshing way to have some cast members show off their best impressions, there wasn't much to it besides that. At the same time, I like that SNL approached this in an almost casual, meta way by having Kenan Thompson take a moment to do a Tracy Morgan impression, along with Melissa Villaseñor firing off some rapid fire voices at the end, including a great Kate McKinnon impersonation.
Jeff Sessions Gump – While I love Kate McKinnon's geriatric Southern weasel approach to Jeff Sessions, not to mention portraying him as a dimwitted Forrest Gump, there was something about this sketch that just didn't work as well as it should have. It might be the pacing of the jokes, or the transitions with the fake bus, but something about it felt off. Still, there were some good jokes here that made me laugh.
Youngblood – I love a good SNL sketch that takes a surprising turn, and having Kenan Thompson not know how to play chess was a great twist. Plus, the way he continues to make up rules and get advice from a feisty Octavia Spencer made for some solid chuckles, but nothing remarkable.
The Chocolate Man – Man, I really wanted to like this sketch based on the premise alone, because it's such an odd 10-to-1 piece, but it never fully came together. Beck Bennett's fluctuation between that weird chocolate man voice and the guy playing him is really funny, and the rest of the cast barely holding it together at times makes it fairly amusing. Still, the pacing is off, and the sketch has an awful ending.
Drug Company Hearing – Prescription drugs sounds like the less traditional names that black people give to their kids. It's not the most solid premise, though it does offer up some amusing lines. At the same time, it also creates some difficult dialogue, and Leslie Jones flubbed that by botching what was actually a solid joke.
The Worst
Spencers Gifts HQ – I would love to see a much better sketch about a meeting at Spencers Gifts, because that store is so weird. The only saving grace for this sketch is making Octavia Spencer the owner of Spencers Gifts. That's pretty much it.
Wine Bar – No matter how hard Cecily Strong enthusiastically tries to sell this sketch, it doesn't work. There's a funny premise here, and the fact that Octavia Spencer's character was using Cecily Strong for her own devices as well adds a nice touch to it, but otherwise, it's pretty stale.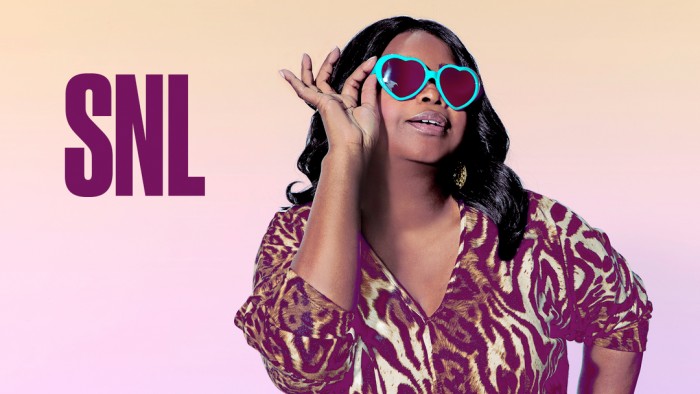 Weekend Update
Colin Jost and Michael Che brought a solid Weekend Update to the table this week, and even the jokes that didn't get the reaction that they hoped (such as Jost's U2 punchline) offered up great writing. But the real gems of Weekend Update this week were the guests.
Eric & Donald Trump Jr. – Mikey Day and Alex Moffatt have played Donald Trump Jr. and Eric Trump before, but they've never been given this much time to play with them. Portraying Eric Trump as the dumb, childish younger brother who needs naps, snacks and juiceboxes is absolutely hilarious. What I love most about their portrayal is that Alex Moffatt still comes off like a douchebag even when he's being an immature child. That's talent.
Laura Parsons on the 2017 Oscars and Trans Rights – Vanessa Bayer's perfect child actor voice is what makes this recurring sketch work every single time. The enthusiasm with which she says things that are way mature for the character's age is just infectious.
The Host
There's no doubt that Octavia Spencer was happy to be at SNL, though at times it felt like she was delivering an artificial kind of energy, especially during her monologue, which was surprisingly short and lacking much of anything that was all that funny. You can only criticize a host so much for flubbing cue card lines since the cast does that from time to time too, but Spencer didn't seem quite so attuned to the live comedy setting. It didn't help that the sketches for this show didn't give her much to do, but that's how it goes sometimes.
The MVP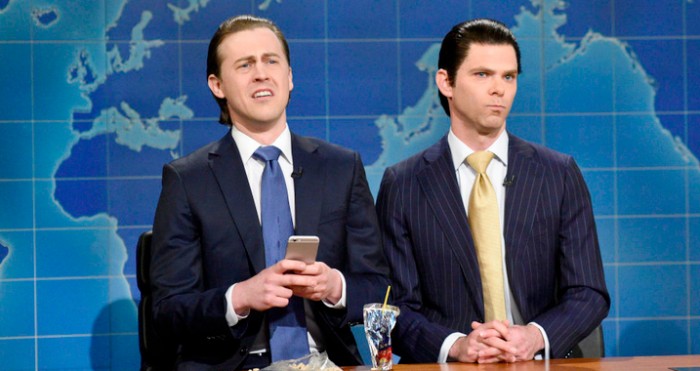 Alex Moffatt & Mikey Day – Both Moffatt and Day were perfect in their Weekend Update segment as the Trump brothers, not to mention their appearances in the Girl at the Bar sketch. Combine that with the fact that Moffatt nailed his impressions in the Zoo-opalis sketch and Day was hilarious in the Sticky Bun sketch, and these two were equal MVPs for the night. I have a feeling they'll be upgraded to full cast members next season.
The Final Word
This wasn't all that great of an episode, but it also wasn't downright terrible. Most of the sketches landed somewhere in the middle. The show seemed to be hurt by venturing away from the lampooning of certain politicians, despite the fact that it still struck blows at Jeff Sessions and the Republican party. But the energy that came from Melissa McCarthy as Sean Spicer in the previous episodes really took some wind out of SNL's sails this week, not to mention a lack of Alec Baldwin as Donald Trump. They can't have both of them every week, so the writers have to figure out how to make their political satire work without them.
As a bonus, there was some fun to be had at Kellyanne Conway's expense by having Kate McKinnon appear throughout the show kneeling somewhere on the stage and looking at her cell phone: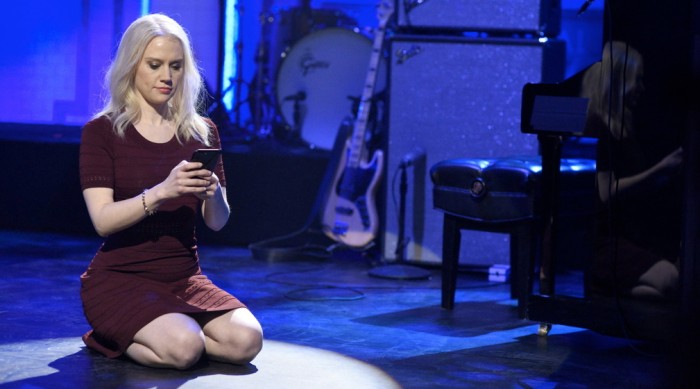 We'll be back next weekend after Scarlett Johansson hosts SNL for her fifth time on March 11.