The 'Sleeping Dogs' Movie Recruits Donnie Yen To Kick People In The Face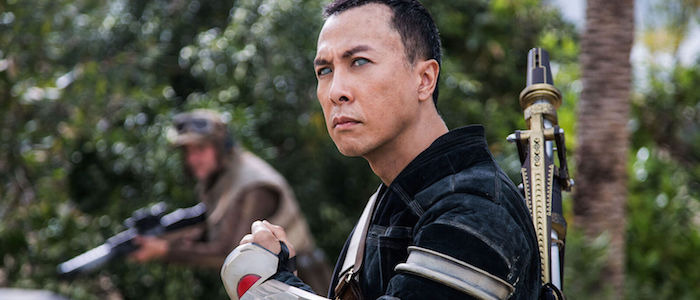 It only took everyone a few decades, but Hollywood filmmakers finally seem to be embracing Donnie Yen. The Chinese superstar won hearts all over the world as blind warrior Chirrut Îmwe in Rogue One: A Star Wars Story and he stole scenes in xXx: Return of Xander Cage. Now, someone outside of China is finally ready to put him center stage. That someone is producer Neal Moritz, who has cast Yen in the film adaptation of the video game Sleeping Dogs.
Deadline was the first to report Yen's casting.
Based on the 2012 action game developed by Square Enix and United Front Games, Sleeping Dogs is a police story set in Hong Kong. Players took control of Wei Shen, a former San Francisco detective who returns to his home country, goes undercover in a Triad crime organization on behalf of the Hong Kong police, and finds himself trying to balance the whims of his two new masters.
It's a fairly standard set-up and at first, it really feels like an excuse for the player to drive across a meticulously designed Hong Kong and punch lots of bad guys in the jaw before machine gunning the survivors. And yeah, it's a lot of fun. While the beats are familiar, the characters themselves are surprisingly entertaining, taking advantage of the location and the predominately Asian cast to tell a story that didn't feel like it was simply copied and pasted from a North American narrative. The casting of Yen implies that the film adaptation will follow suit. And sure, Yen is a few decades too old for the character as depicted in the game, but just tell that to Tom Cruise, who is one year older and still playing parts like this.
Yen and Moritz may be a match made in heaven. The former is a commanding screen presence (charming and intense in equal measure), a skilled martial artist, and a bonafide movie star in his home nation. The latter is a major Hollywood producer operating in an industry desperately looking for ways to appeal to the Chinese market who, thanks to his time with the Fast and Furious movies, knows all about making insane action movies. If you ever wanted an example of two artists/businessmen realizing that they are possibly staring down the barrel of a beautiful friendship...
There is no director attached to Sleeping Dogs just yet, but we can probably expect that to change soon.