'Mad Men' Creator Matthew Weiner Explains His New Amazon Show 'The Romanoffs'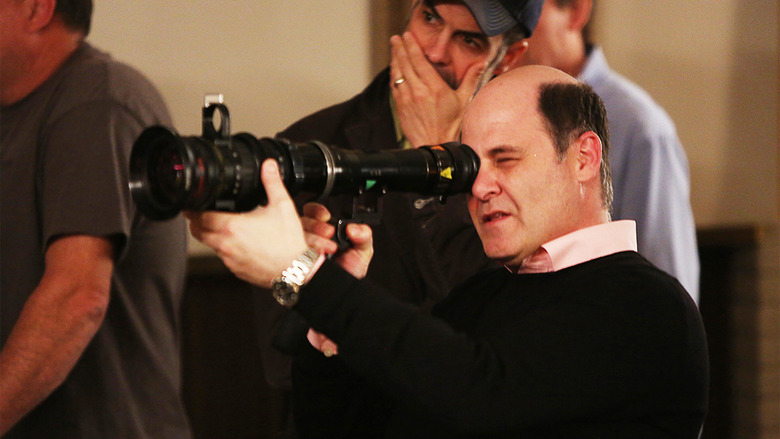 "There's no formula here," Mad Men creator Matthew Weiner says about his new Amazon show. "That's the thing that's most exciting to me." The Romanoffs, which was described as a "contemporary anthology set in multiple locations worldwide" when it was announced, is not following the most typical formula. Weiner is making a $50 million show about people who believe their descendants of the imperial family that ruled Russia from 1613 up until 1917.
Below, learn more about the new Matthew Weiner show.
Amazon and The Weinstein Company are co-financing The Romanoffs, with Weiner writing and executive producing, in addition to directing four out of the eight episodes. He praised Amazon for taking risks like AMC while discussing his new series with Variety.
Weiner shared plenty of new details about the show, starting with the fact that he's collaborating with some of his co-workers from his Mad Men days. Some of that drama's executive producers, Semi Chellas and Andre and Maria Jacquemetton, are involved in The Romanoffs, while Mad Men producer, Blake McCormick, is acting as Weiner's producing partner on The Romanoffs.
Weiner may even get an actor or two from his AMC seriesM to appear in his new project. Each episode focuses on a new character, so like Black Mirror – which Weiner credits for helping him to explain his new show to people, although they're very different – one episode is not a huge time commitment for an actor. Each episode is structured almost like an hour long movie, with a beginning, middle, and end.
Weiner likes having to "commit to a resolution":
I liked the idea of telling a story in a format where you don't have the serial element – you have to commit to a resolution. The escalation has to happen within the story — nothing is carried over from one episode to another. As a writer, that's an exciting idea.
The storyteller thought of the idea for the series a year ago. A year after the Bolsheviks took over Russia in 1917, they executed the exiled the last emperor of Russia, Czar Nicholas II, Empress Alexandra, and all of their five children. But there's the story that their daughter, Anastasia, survived and lived out her remaining days under a new identity. Weiner isn't making a history lesson, though. This is the story he wants to tell:
We're at a place in our history where people are looking for a close connection to their roots, and for some kind of revelation about who they are. There's great debate about who is a Romanoff and what happened to the Romanoffs. The story for me is that we're all questioning who we are and who we say we are.
A few weeks ago Weiner and the writers got started on breaking the stories. The show will take Weiner and the production overseas more than once. He expects we'll see The Romanoffs sometime next Spring on Amazon. As we wait for the new series from the genius behind Mad Men, we'll pass the 10th anniversary of the AMC show this summer and see Weiner's debut novel, "Heather, the Totality," hit book shelves this Fall.