Exclusive: We Know All About The Secret Teaser Playing Before 'Logan' This Weekend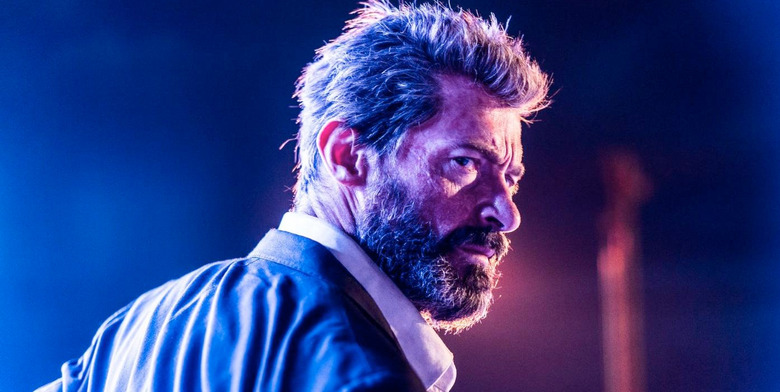 It's finally time for Logan to hit theaters, starting with sneak preview screenings tonight before playing everywhere tomorrow. Leading up to the release of the movie, there were rumors about a post-credits scene being included. That rumor seemed to be confirmed by an extension of the film's running time by just a few minutes, and that was after it had already screened for press without and credits scenes present. But we learned that it would be something that played before the movie started instead of during or after the credits.
Now we have exclusively learned what the details of the secret teaser is that will be playing before Logan. If you want to avoid any spoilers for this secret Logan trailer, do not read after the jump.
*FINAL SPOILER WARNING FOR THE SECRET LOGAN TEASER*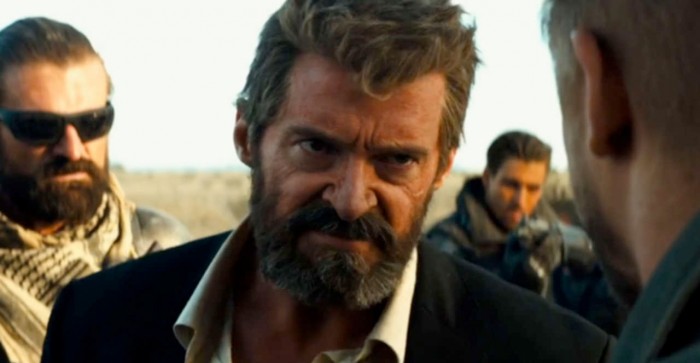 A source reached out to us this morning with word that there is a Deadpool 2 teaser trailer playing before Logan begins (though there's no indication as to whether it will be released online).
You might remember that back in December there was a rumor that Deadpool would have a cameo in Logan. Since then, the source of the story clarified that the footage shot for that supposed cameo would instead be used as a promo for Logan. But now we know that it's a promo for Deadpool 2, playing before Logan, and we've confirmed that with an entirely different source who is rather reliable in such matters.
As the earlier rumor said, the footage in question was shot by Deadpool 2 director David Leitch, so this will give us a good idea of what we can expect from his work on the movie. In fact, we have an extremely accurate idea of what to expect from the teaser, because we also have a breakdown of what happens in the teaser if you're desperate to know. For those who don't want to know anything about the teaser so you can enjoy it whenever you see Logan, do no read below the following image.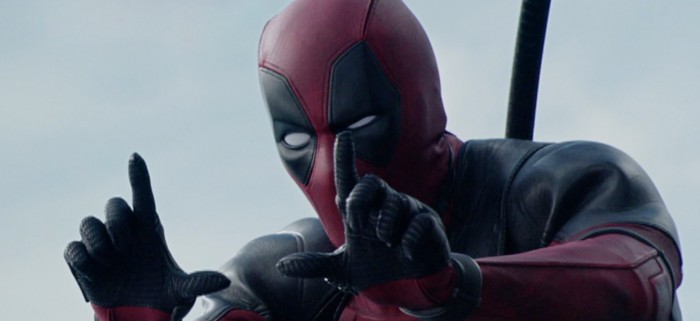 Deadpool 2 Teaser Trailer Description
The Deadpool 2 teaser isn't so much a trailer as a scene featuring the Merc with the Mouth. It begins with two men getting into a scuffle after an attempted mugging in an alley. Wade Wilson (Ryan Reyolds) walks by the scene, not suited up as Deadpool, just wearing a hoodie that hides all his scars, listening to the song "Call Me Angel" from the opening credits of the first movie. When he notices the mugging, he's not having it, and says, "Not in my city!"
Wade runs over to a phone booth to the familiar tones of the Superman theme composed by John Williams. However, the quick change that you're expecting doesn't go so smoothly. In fact, we hold on his struggle to change into his Deadpool suit for over a minute until the two men fighting in the alley ends with a gunshot.
Deadpool runs out in heroic slow-motion but finds that there's only a dead man on the ground that he can't save anymore. This is where details are a little foggy because one source mentioned that Wade starts running off at the mouth like you'd expect, all while going through the dead man's groceries before walking out of the alley. Meanwhile, our other source added the detail that Stan Lee provides a cameo as someone who sees Wade walking out of the alley with his face exposed and says, "Hey, aren't you Ryan Gosling?"
UPDATE: We've added some skepticism about the Stan Lee cameo after hearing from a couple new sources, but everything else has been further confirmed to be accurate.
Since the source of the original Deadpool cameo rumor and subsequent correction regarding a Logan promo also mentioned Stan Lee's involvement before our second source brought him up, we were pretty confident the comic creator appears in this promo, even though his role wasn't mentioned by our first source and the order of later events isn't clear. But a couple other sources who work at movie theaters and had to test their projection copy of Logan say that Stan Lee doesn't make an appearance. So do with that information what you will.
No matter how that ending unfolds, the teaser ends with the text
"Deadpool...coming...not soon enough."
We couldn't agree more. Stay tuned for all the latest Deadpool 2 updates, especially if this teaser ends up going online sometime in the near future.