'Trolls 2' Is Coming In 2020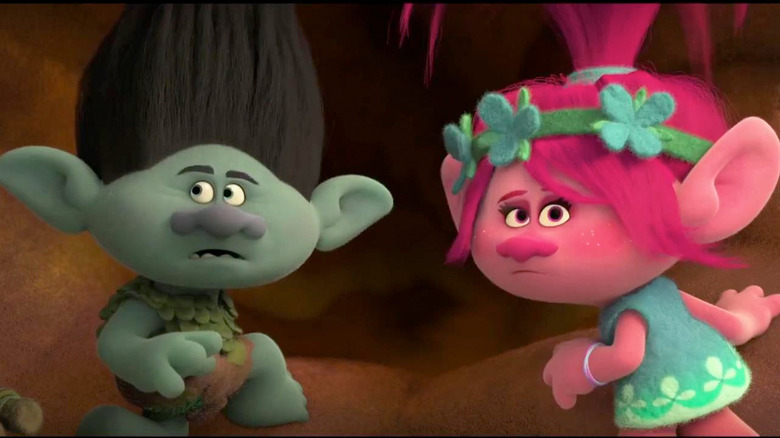 While this year's Academy Awards had a bumpy ending, it got off to an entertaining start with Justin Timberlake performing "Can't Stop the Feeling." It was a lively introduction for the Oscars. Timberlake obviously knows how to put on a good show. Maybe in a couple of years, he'll be back at the awards show to perform another song from Trolls 2, which DreamWorks has scheduled for April 10th, 2020.
Below, learn more about Trolls 2.
According to Variety, Timberlake and Anna Kendrick are returning for the sequel as Branch and Poppy. Since the movie is over three years away, we may have to wait a while to find out whether Zooey Deschanel, Gwen Stefani, John Cleese, James Corden, Jeffrey Tambor, and Quvenzhané Wallis are coming back.
Co-director Mike Mitchell (Sky High) isn't returning to direct, but he's a part of the sequel and helped craft the story. He's currently busy with The Lego Movie Sequel, due out in 2019. Co-director Walt Dohrn, who worked on Dexter's Laboratory and SpongeBob SquarePants, is possibly directing solo.
A few weeks ago, they told Forbes the sequel makes the world of Trolls "huge" and to expect more creatures and more characters. They intend on taking the "music even further," too:
Dohrn: There's so many stories to tell. We just tapped the surface of this Trolls universe, so we hope to get to tell more of the Trolls story. That's what I'm working towards.
Mitchell: We came up with a story with the same writers, Jon Aibel and Glenn Berger, who just takes the world and expands it and makes it huge. There's so many more creatures and so many more characters in the universe, and it's really explored. I was talking to Justin the other day, Walt, and he is super excited about jumping into it because it just takes the music even further as well.Trolls was another hit for DreamWorks. The movie cost a reported $125 million and went on to make almost $340 million at the worldwide box-office. The soundtrack sales probably weren't too shabby, either. Timberlake, who was an executive music producer on the film, wrote and produced "Can't Stop the Feeling" with Max Martin and Shellback. When the single was released last May, it shot right up to the top of the US Billboard Hot 100. There were 379,000 downloads of the song in the first week alone. Mark Romanek (Never Let Me Go) directed the music video for "Can't Stop the Feeling." With a pleasant and sunny day, some infectious smiles, and enthusiastic dance moves, Romanek captured the tune's feel-good energy:
Trolls is now available to rent or purchase on Blu-ray.