Sequel Bits: 'Bond 25,' 'Pacific Rim: Uprising,' 'Bad Boys For Life,' 'Jurassic World 2'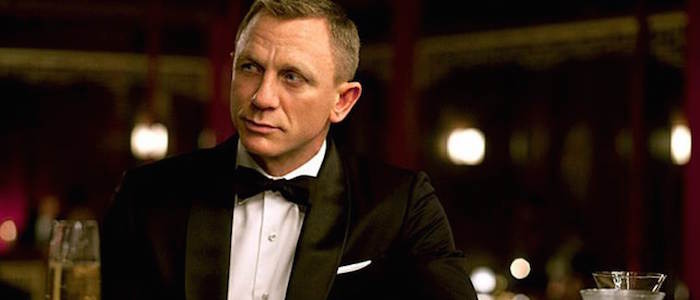 In this edition of Sequel Bits:
Naomie Harris feels pretty confident about Daniel Craig returning as James Bond.
Will Ferrell says Step Brothers 2 will never happen.
Joe Carnahan will make The Raid before Bad Boys For Life.
Could Avatar 2 actually start shooting this year?
Angelina Jolie is apparently considering Maleficent 2.
John Boyega looks pretty cool in a new Pacific Rim: Uprising image.
Is Fantastic Four 2 ever going to happen?
Bruce Dallas Howard shares a photo from the set of Jurassic World 2.
Will Daniel Craig return for a fifth James Bond movie? Naomie Harris, who plays Moneypenny in the new films, says...maybe? She clearly has no idea what's going on, but she did say this much:
I think there's a very good chance that Daniel will come back. I think it's way too early to be thinking about other people at this stage... I think the fact that the last two Bonds – Spectre and Skyfall – have been the highest-grossing Bond movies of all time shows that people love him as Bond, and they desperately want him to return. And I don't think Daniel is immune to that... I think he's very aware, so I think that adds an extra level of pressure. But he has to ultimately do what feels right to him. But I know that we, as a cast, collectively want him back. I know that Barbara and Michael – our producers – desperately want him back, so I think the only person that needs persuading is Daniel.
The most probable scenario: Craig returns one more time after a literal dump truck full of cash empties its contents on his front lawn.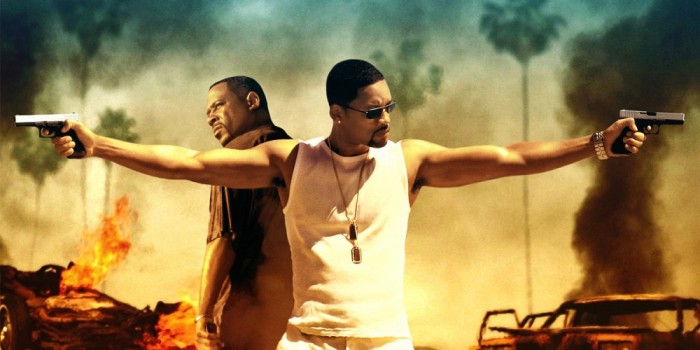 Joe Carnahan has been making the press rounds to talk about his upcoming remake of The Raid and Coming Soon asked him how it will impact the production of Bad Boys For Life. It seems that the third Bad Boys movie has been put on the back burner while Carnahan does The Raid first, mainly because both Carnahan and leading man Will Smith have to align their schedules:
Yeah, you know, look, it's tough because Will's been busy, I've been busy. So it's a difficult thing. A lot of pieces have to align. So I don't want to time it. By the time I'd like to do this, I'd like to do that. That's why I think I'm really jamming on the The Raid right now, because I want the opportunity to go and try to knock this out.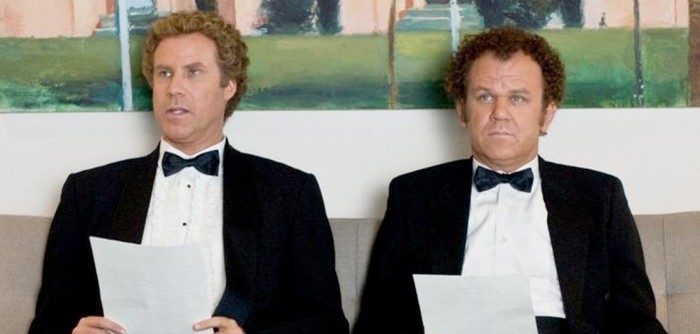 Since Step Brothers is pretty much perfect and shouldn't be tampered with in any way, shape, or form, this Will Ferrell quote (via CinemaBlend) on the non-existence of a sequel is a reason to celebrate:
You have to resist the temptation. It's just tough because the things everyone wants you to do sequels of are special because there's not a sequel of it. I guess we'll see, but as of now there are no plans. We just don't want to be doing sequels of everything.
Honestly, just bring on a completely different Adam McKay/John C. Reilly/Will Ferrell joint. We are ready.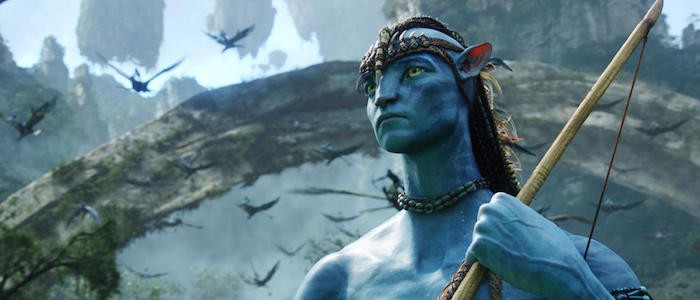 After years of promises and false starts, could Avatar 2 actually, really start filming later this year? Although you should take this one with a grain of salt, James Cameron's sequel to the most successful movie of all time has been added to the My Entertainment World database (via Heroic Hollywood), which collects productions seeking cast and crew. The entry lists a August 15, 2017 production start and this synopsis:
Jake Sully permanently transfers his consciousness to his Na'vi avatar and begins a new life with Princess Neytiri after they defeat the human colonizers.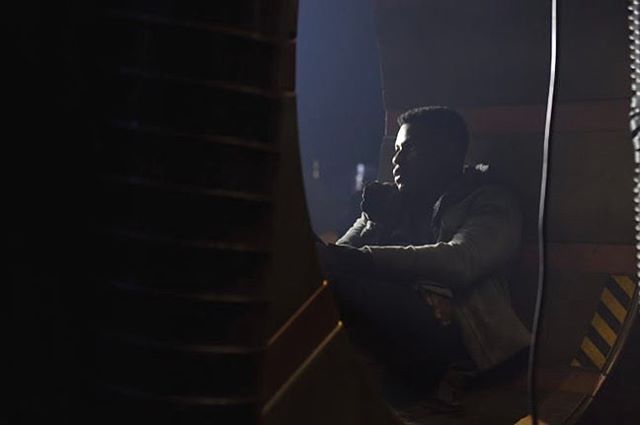 Here's our latest look at John Boyega in Pacific Rim: Uprising, where he plays the son of Idris Elba's Stacker Pentecost (the best character from the first movie). Details about the sequel remain mostly under wraps, but director Steven S. DeKnight is stepping in for Guillermo del Toro and the film is due for release on February 23, 2018.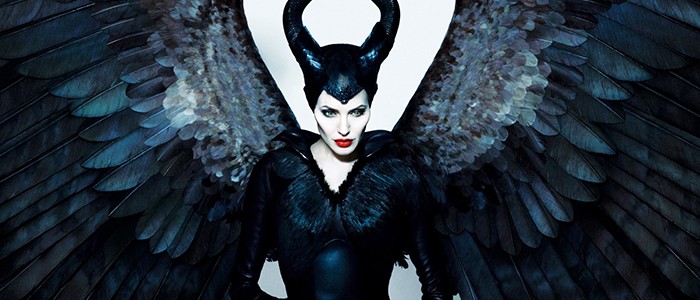 So, what's Angelina Jolie doing these days? According to The Hollywood Reporter, she's considering Maleficent 2, which would see her once again playing the misunderstood Disney villain in a live-action movie. While Maleficent was a very flawed film, Jolie was easily the best part of it. Under the right circumstances, it's possible to imagine a sequel working.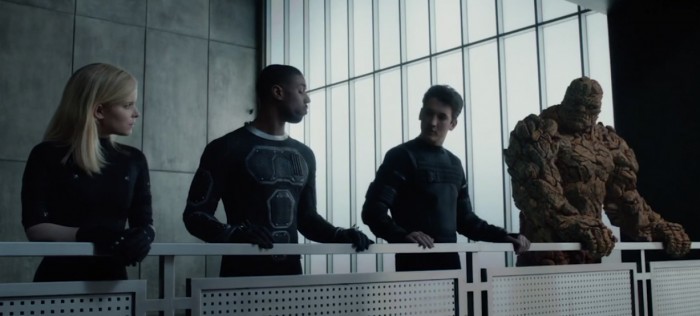 It's highly unlikely that we will ever see a sequel to 2015's Fantastic Four reboot, but producer Simon Kinberg won't admit that much. Instead, he answered a question about the pre-reshoots version of the film ever surfacing by saying that they'd still love to make another movie:
I don't know the answer to that in terms of whether or not fans will ever see it. I think B-roll is probably the place where they will see it. And for us, it's in the past in the sense of lessons learned and we would love to make another Fantastic Four movie. We really believe in that cast, and I think the lessons that we learned would help us make a more consistent movie than we did the first time.
Let's be hones here: Fox would sooner reboot the Fantastic Four altogether than make a sequel to one of the most derided comic book movies in recent memory.
"We have an asset out of containment. Put ACU on alert. This not a drill."

Day 1.#jurassicworld #jurassicworld2 #thisisnotadrill pic.twitter.com/Rend3l0PxZ

— Bryce Dallas Howard (@BryceDHoward) February 24, 2017
Few editions of Sequel Bits over the past few weeks have complete without a Jurassic World 2 update from Bruce Dallas Howard. And after months of "We're getting ready to start soon!", she took to Twitter to share a set picture on the the first day of filming.