'The LEGO Movie 2' Is Apparently A "Big Musical" Filled With "Space Action"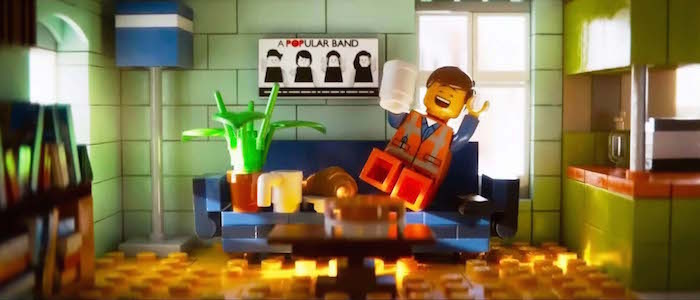 The deranged beauty of The LEGO Movie was that it could be anything it wanted to be, existing in a universe where the only borders were the limits of a child's imagination. Rather than feel like a commercial, it felt like a tribute to the limitless possibilities of playtime – it was unafraid to jumble genres, blending action and comedy and on-point satire into a mixture that had absolutely no right to work. But it did.
So when the director of The LEGO Batman Movie says that The LEGO Movie Sequel will be a musical and a "space action movie," all you really can do is nod and think "Sure, okay."
Chris McKay, who was the animation supervisor and co-director on The LEGO Movie before taking the helm on The LEGO Batman Movie, was a guest on the Shanlian On Batman podcast (via Heroic Hollywood) and he spoke about the behind-the-scenes development of the sequel:
LEGO 2 is going to be this big musical and space action movie. They need a lot of the writing, a lot of development, not only with script development, but development with songwriters. So it was very ambitious to get that movie out.
The first LEGO Movie wasn't a musical, but it did make wonderful use of the very catchy, Oscar-nominated theme song "Everything is Awesome," which begins the film as a brutal, satiric riff on society's inability to think critically and evolves into a tribute to teamwork and creativity as time goes on. You still hear that song all the time (an orchestrated version of it played during the Academy Awards last night!), so it's easy to see the appeal in going full musical. If people really liked one LEGO Movie song, then surely they'll like many more?
And of course, The LEGO Movie also featured Batman's hilarious theme song, which features lyrics like "Darkness, no parents..." The LEGO Batman Movie also gave the Dark Knight a very silly musical number:
This news comes to us not long after it was revealed that there have been some behind-the-scenes shake-ups on The LEGO Movie Sequel, with Trolls director Mike Mitchell replacing Rob Schrab at the helm of the whole operation. Matt Fogel also reportedly wrote the most recent draft of the screenplay, working on a script previously handled by Raphael Bob-Waksberg, who had rewritten Chris Miller and Phil Lord (who wrote and directed the first movie).
The LEGO Movie was such a pleasant surprise, a pitch-perfect balancing act of elements that had no right to work. The LEGO Batman Movie, while not quite as sturdy, was still full of its own special charms. Hopefully, The LEGO Movie Sequel, a musical full of space action, will be worth the wait.