The Winners And Losers Of The 2017 Oscars (And The /Film Oscar Prediction Contest Results)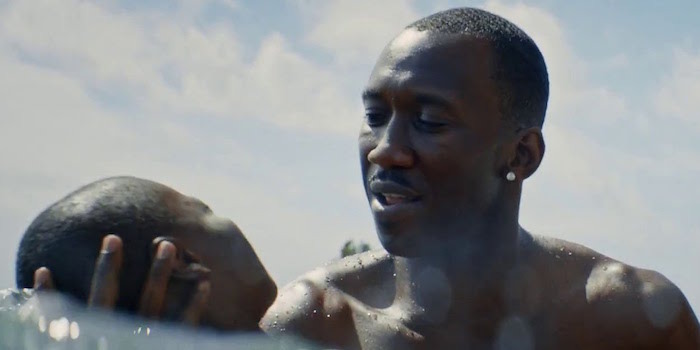 Predicting the Oscars is like predicting the weather. You can look at the charts and determine the general course of the storm, but it's impossible to tell if the wind is going to knock a tree through your living room window. Last night's ceremony was peak Oscars. Everything went exactly how it was supposed to go before finding time to also uproot the oak in your front yard and cave-in one of walls with it.
So let's talk about the winners and losers of this year's Academy Awards. Not the actual winners, the people who went home with potentially life-changing statuettes, but the people who walked away from that ceremony looking like a million bucks and those who...didn't. And while we're talking about winners, we have also have the results from our /Film Oscar prediction contest!
Let's go ahead and start with those contest results. As we talked about on Friday, members of the /Film crew were given 100 points per category and could split them up as they saw fit between the nominees. If they put points on a winner, they got those points. A perfect score would be 2700 and...none of us came close to that. However, less than 100 points separated the top three, making this a much closer race than last year (when Ethan Anderton dominated the whole thing). Here are the results:
Peter Sciretta – 785 points
Devindra Hardawar – 1040 points
Ethan Anderton – 1320 points
Christopher Stipp – 1350 points
Jack Giroux – 1475 points
My strategy of putting all 100 points on single nominees without splitting backfired in the homestretch, when Jack Giroux's prediction of a Moonlight upset gave him the final push into victory. So congrats to Jack! You win bragging rights for the next 12 months and the ability to lord this over the rest of us.
So let's turn the spotlight to the actual ceremony. Who won the evening? Who lost? Who took the most painful and bizarre moment in Oscar history right on the chin?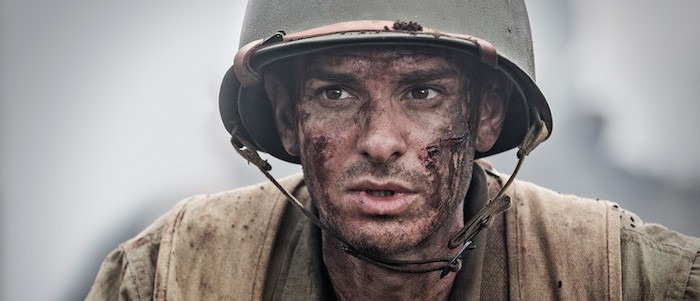 The Wild Card: Mel Gibson and Hacksaw Ridge
For a weird moment there, Hacksaw Ridge had more Oscars than La La Land and many people started wondering if we were about to see one of the most outrageous upsets in Academy Awards history. In the end, Mel Gibson's war film only walked away with Best Editing and Best Sound Mixing, but that's two more awards than many pundits saw coming. The editing prize was especially shocking, since that award is very often tethered to the eventual Best Picture winner. It's hard to say if the film industry as a whole has "forgiven" Gibson for the misogynistic, anti-Semitic remarks that derailed his career a decade ago, but these awards suggest that plenty of people are willing to let him back into the Hollywood fold. We can't call this a full victory, though – Gibson was still the target of (hacky) jokes from host Jimmy Kimmel, a reminder that he is never going to fully escape his past, even as everyone works hard to make it weird and "cute" instead of despicable.
Winner: Viola Davis
No one gave a better speech last night than Viola Davis, who won Best Supporting Actress for her work in Fences. It was literally everything you could want from someone accepting their industry's highest honor: vulnerable but powerful, towering but intimate, moving and inspiring. It was, somehow, a work of art. Tears flowed not as a sign of weakness, but as a sign of pride and strength. It was a performance unto itself, evidence enough of why Davis has joined the small number of performers to have nabbed the "Triple Crown" of acting: an Oscar, an Emmy, and a Tony. Being good at awards speeches is a special and specific art and no one does it better than her.
Loser: Jimmy Kimmel
As host Jimmy Kimmel pointed out himself, hosting the Academy Awards is a painful and thankless task and almost no one is good at doing it. And now, we can toss Kimmel on the pile of people who bombed horribly while headlining the film industry's biggest night. Saddled with lousy jokes and comedic bits that were more endless than amusing, Kimmel came off like a cruder version of Ellen DeGeneres – every skit felt like a desperate attempt to create something that would go viral. However, Kimmel's failures as a host go beyond lousy comedy. In turning Moonlight star Mahershala Ali's name into a goofy catchphrase and asking Lion star Sunny Pawar to participate in a re-enactment of The Lion King, Kimmel showcased a racial tone deafness that clashed with all of those speeches about diversity. The eventual victory of Moonlight, a progressive and intimate movie about truly walking a mile in the shoes of someone unlike yourself, clashed with Kimmel's awful, clueless white guy schtick. 
Winner: John Legend and Auli'i Cravalho
The performances of the Best Song nominees were a highlight of last night's ceremony. Each was staged with energy and drama and everyone sounded great on a stage that has been nothing short of unforgiving to those many of those who perform on it. However, two performers stand out above the rest. First, there's young Moana star Auli'i Cravalho, who braved the stage (at 16!) and belted "How Far I'll Go" and made it look easy. She was even smacked in the head mid-performance by one of her back-up dancers and continued, unfazed. This kid's got a future, folks. Also impressive was John Legend, who performed both of the nominated songs from La La Land and offered a preview of the alternate universe where he played Ryan Gosling's role in the film. And while I love La La Land, that is an alternate universe I would certainly not mind visiting.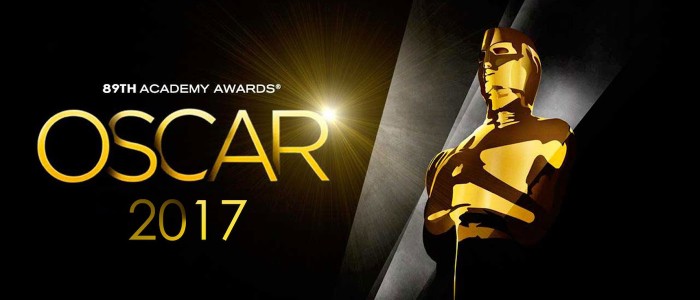 Loser: The Oscar Producers
For years, the Academy Awards ceremony has been called bloated and out-of-touch and agonizing to watch...and for years, everyone has been right on the money. Rather than just hand out of the awards and let everyone go home in 90 minutes, the Oscars continue to insist on being a four-hour spectacle and you could feel every single second of last night's painful ceremony. Even after abruptly cutting the individual Best Picture nominee presentations (only Hacksaw Ridge got its montage), the show still lumbered like a drunken behemoth: aimless, slow, without purpose or direction. Even when individual segments or montages worked in a vacuum, their very inclusion felt like padding on someone already wearing six layers. Let's just get on with it! There was nothing cinematic or exciting about this year's ceremony...until that final Best Picture mistake, something that the producers could have never planned or plotted themselves.
Watch: Seth Rogen and Michael J. Fox sing 'Hamilton' at the #Oscars. pic.twitter.com/tGchPnCVLY

— The Hollywood Reporter (@THR) February 27, 2017
Winner: Those Inspiration Duos
While the show itself was as dull and slow as ever, some of those segments were genuinely fun on their own when removed from the context of the overly long broadcast. The three "inspiration" segments, where one actor spoke about the performer who inspired them, only for both to take the stage to present an award together, were sweet and delightful. Watching Charlize Theron express her good taste for loving The Apartment, only to walk on stage with Shirley MacLaine, was a nice moment. As was Javier Bardem paying tribute to Meryl Streep. The best of the bunch was Seth Rogen being obviously overwhelmed to be sharing the same space as Michael J. Fox, a bit that also allowed him to step out of a DeLorean and sing some Hamilton in front of Lin-Manuel Miranda.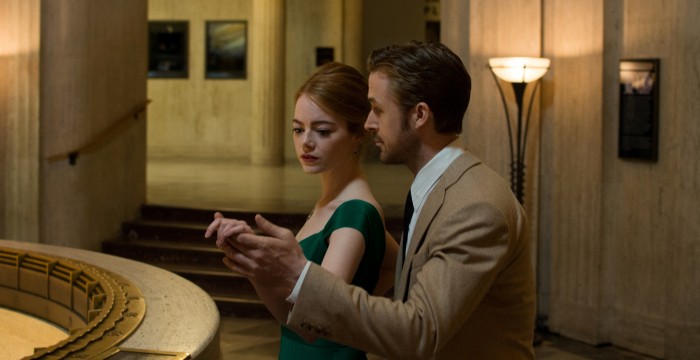 Loser: La La Land
When is one of the most nominated movies in Oscar history a loser? When it doesn't even come close to winning as many Oscars as everyone expected. Damien Chazelle's La La Land won more awards than any other film last night, walking out with six wins (including Best Director and Best Actress for Emma Stone), but it was nominated for 14 and everyone expected a massive sweep. On one level, it's good that a full sweep didn't happen – it would have made an already boring show all the more boring. On another, it felt like the ill-conceived backlash that has been building against the film for the past few months actually took its toll. "Loser" may be a harsh word to describe what happened to La La Land last night, but it certainly wasn't the big winner of the night...and everything suggested that it should have been. To make matters worse, it will now always be the movie that was incorrectly announced as Best Picture. Always.
Winner: Jordan Horowitz
In the midst of the most harrowing and bizarre moment in Oscars history, La La Land producer Jordan Horowitz displayed tact, grace, dignity, and bravery in the face of utter humiliation. Informed on stage that La La Land did not actually win Best Picture and that the entire team was on the stage due to a horrible error in envelope mishandling, Horowitz did not flee the stage. Instead, he held his ground, calmly informed the audience of what happened, and graciously handed his Oscar over to the producers of Moonlight. You can take the full measure of a person by looking at how they handle their lowest moment and Mr. Horowitz experienced emotional whiplash unlike anything ever seen at an awards ceremony. He made a brutal moment into something beautiful.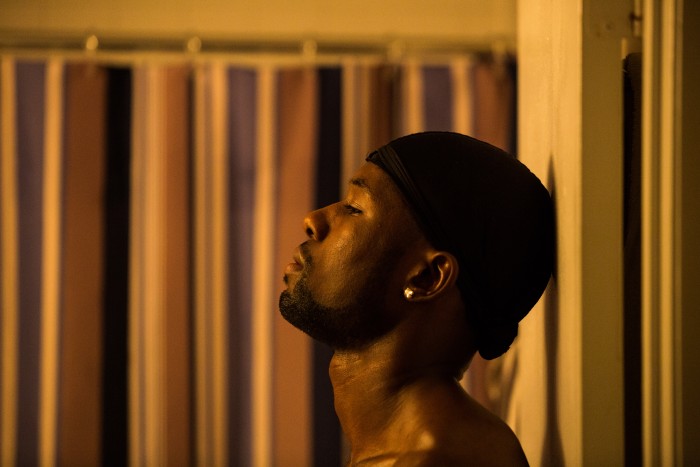 Winner: Moonlight
It's not common for a very small, very intimate movie to win Best Picture at the Academy Awards. And until Moonlight won a surprise victory last night, it was impossible to imagine a drama about a young, gay, black man struggling with his identity actually taking home the film industry's highest honor. The La La Land fiasco is going to grab all of the headlines, but the real story here is that a masterpiece of empathy and perspective and humanity took home an extraordinary honor. This is a victory for films by, for and about people of color. This is a victory for films by, for and about the LGBTQ community. Hell, this is a victory for great movies. If Moonlight, one of 2016's most powerful and personal experiences, can win so big in such a major spotlight, then we're all in a good place.