Simon Kinberg Confirms 'Deadpool 2' And 'New Mutants' Targeting 2018 Release Dates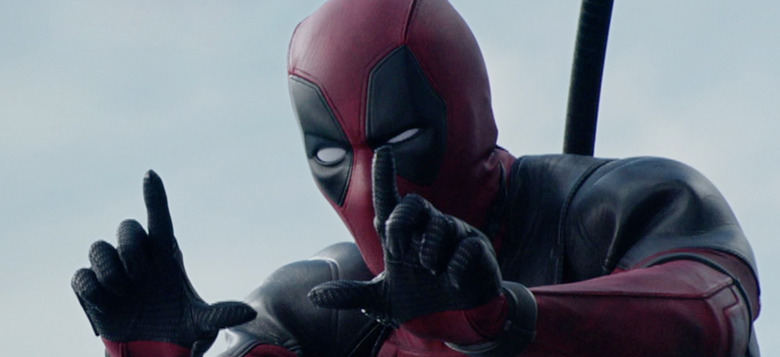 This year, 20th Century Fox has three films set within the X-Men film universe heading into production. There's the highly anticipated Deadpool 2 following up last year's runaway R-rated hit, the X-Men spin-off The New Mutants from The Fault in Our Stars director Josh Boone, and the next installment of the primary mutant franchise, reportedly titled X-Men: Supernova, and likely directed by Simon Kinberg, who is also producing all of them.
Since Simon Kinberg is the common thread between all of these films, it should come as no surprise that he's in the know regarding the development of each them. The producer is currently making the rounds promoting Logan (which he also produced), he's been fielding a lot of questions about the future of the X-Men universe. Though he wasn't able to give any major details away, he did confirm that 20th Century Fox is aiming to have both The New Mutants and Deadpool 2 in theaters in 2018.
Speaking with Collider, Simon Kinberg first addressed the development of The New Mutants:
"New Mutants we're waiting on a new draft of the script, which we're all very excited about. Josh Boone has been prepping that movie. Josh is someone who is a lifelong, hardcore fan of New Mutants, and the plan is to make that movie late spring, early summer of this year, and have it come out next year."
That lines up with what we've been hearing since May of last year. While no specific date has been pegged, rumors have said April is when New Mutants will start shooting. But if they're still waiting on a new draft of the script, it might not be that soon. Even so, Josh Boone has been teasing the film plenty over the past year, including an apparent confirmation of Maisie Williams playing the mutant Wolfsbane in the movie recently. Hopefully 20th Century Fox will have an official statement on that film soon.
What about Deadpool 2? Kinberg's update on that front wasn't much different:
"Similarly with Deadpool 2, Ryan and the guys have been working hard on the script. We have a really good script for that movie, and we're into the casting process right now for some of the new characters. There aren't a lot of new characters, but there are some big ones, as I'm sure you can imagine. And the plan would be to shoot that movie this year as well and have it come out next year. So potentially next year you will have a surfeit of X-Men and X-Men-related movies in theaters."
Let's not forget that X-Men: Supernova (as it's rumored to be called) is supposed to shoot later this year as well. That means we're looking at having three Marvel movies hit theaters from 20th Century Fox next year. The question is, when will they arrive?
Right now, 20th Century Fox has March 2, 2018 staked out in the spring, June 29, 2018 in the summer and November 2, 2018 for the fall. If I had to bet, the Deadpool 2 release date will be in March, The New Mutants will debut during the summer and the primary X-Men sequel will arrive in November. With all those movies arriving next year, will we start seeing even more connectivity between them? Kinberg had an answer for that too:
"There's a long-term plan for what to do with each of these movies, and how these movies could potentially interact or come together in the future. And yet, within each of these films, there's the freedom for the filmmaker to make whatever movie they want to make."
Fun Fact: Deadpool actually made his comic book debut in an issue of The New Mutants. I'm not sure if Deadpool 2 and The New Mutants movie will have any connective tissue paying tribute to their history, but we'll find out next year.