'Deadpool 2' Writers Are Getting Some Help From Drew Goddard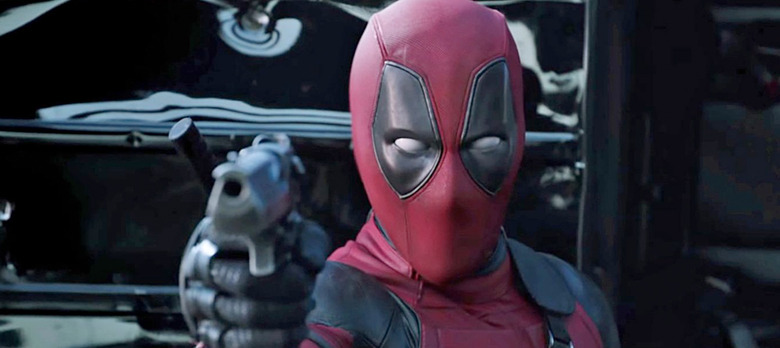 Last night, our friends at Collider landed a big scoop about The Grey and A-Team director Joe Carnahan being brought in to write the developing X-Force movie at 20th Century Fox. The mutant team includes Deadpool at the heart of the crew, and he's frequently accompanied by characters like Cable and Domino, who are supposed to be part of Deadpool 2. So it should come as no surprise that they have the inside track on the development of the Merc with a Mouth's anticipated sequel.
The studio has been pretty quiet about the development of Deadpool 2, aside from confirming John Wick co-director David Leitch as the replacement behind the camera for the departed Tim Miller, and that appears to be because co-writers Rhett Reese and Paul Wernick are still hard at work on the script. In fact, they'll be getting some help from another writer with comic book adaptation experience to finish the Deadpool 2 script.
Collider initially reported that Drew Goddard was taking over scripting duties on Deadpool 2. But Ryan Reynolds offered up this reaction quickly last night after the story broke:
.@RhettReese and Paul Wernick are still very much writing the screenplay. They're the heartbeat of the whole operation. https://t.co/7XyZvUlUSi

— Ryan Reynolds (@VancityReynolds) February 23, 2017
Since then, Collider has updated their story to clarify that Drew Goddard is consulting on the script while Reese and Wernick are still extremely involved in the writing process. This is nothing to worry about, since plenty of scripts get assistance from other writers, often times uncredited. And since Drew Goddard is responsible for creating and executive producing Marvel's Daredevil TV series at Netflix, not to mention writing The Martian for Ridley Scott and Cloverfield for Matt Reeves and directing Cabin in the Woods, he's a great asset to have working on Deadpool 2.
As of now, the script for Deadpool 2 isn't finished, but Collider says, "Ryan Reynolds and the writers have been bunkered down, working on the script together, trying to cross the finish line and create something everyone is excited to make." That's likely why we haven't gotten any official word on casting characters like Domino and Cable.
Deadpool 2 is one of the most anticipated comic book sequels in development right now, and after the first film made such a big splash by subverting the superhero genre, you can be sure that Ryan Reynolds, Rhett Reese, and Paul Wernick want to get the script right before going in front of a camera. After all, it took them about 10 years to get Deadpool made (though that was mostly due to studio hesitation), so they can take as much time as they need to get the sequel right.