'Logan' Won't Have A Post-Credits Scene After All, But May Still Have Something Extra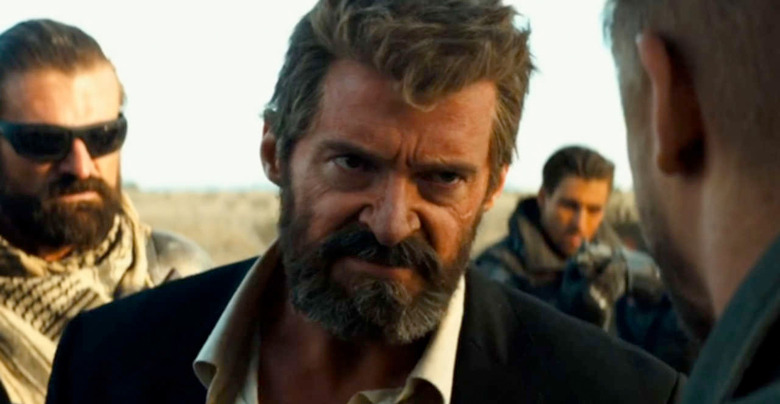 Earlier this week, sources indicated that the cut of Logan all the critics saw over the weekend didn't have a post-credits scene. However, a couple days after that, there was a change in the film's runtime. 20th Century Fox updated the length of Logan so that it was about three minutes longer than the cut that screened for critics. Then came confirmation that the extension of the runtime was due to a post-credits scene being included, or so we thought.
The same source that previously confirmed the existence of a Logan credits scene has since rescinded that story. But in the same breath, they indicate that while those extra few minutes won't be spent on a credits scene, fans will still get some kind of treat before the movie starts. Find out more after the jump.
Our friends at Collider updated their Logan credits scene report with this information:
Previously I reported that Logan would have a post-credits scene. After talking with more sources I've learned I was wrong in my original report. Logan does not have a post-credits scene. I've never been so happy to be wrong. After you see Logan you'll understand why a post-credits scene would feel out of place based on the tone of the picture.
However, after doing some digging I've learned I wasn't altogether wrong about Logan having something cool for the fans. But instead of it being after the credits, maybe it's before the movie has started...
Considering just how powerful the send-off of Hugh Jackman as Wolverine is supposed to be in Logan, including plenty of praise for whatever the final shot of the film is, having a post-credits scene certainly felt like something that would take away from that vibe. Therefore, I'm happy to hear that they're just letting the movie stand on its own with no teaser for what's next in the X-Men film franchise universe at Fox.
So what could this extra footage be if it's playing before the movie? Well, if it's just a few minutes, it's presumably some kind of teaser trailer. The question is, which movie will Fox be teasing before Logan? This year the studio has Deadpool 2, New Mutants and the tentatively titled X-Men: Supernova going into production this spring/summer. Any of them would make for a great teaser, but one might be more likely than the other.
You might remember that we heard awhile back that a Deadpool cameo was shot for Logan, but it was vehemently denied by director James Mangold and Deadpool star Ryan Reynolds. Since then, the source of that rumor has learned that the footage they initially heard was shot with Ryan Reynolds might end up being a promo for Logan that also features Stan Lee. But perhaps this isn't a promo for Logan, but a teaser for Deadpool 2 that was specifically shot to play before Logan. That would make perfect sense since the audience there is already seeing an R-rated movie.
This is all just speculation for now, but there will be something for fans that plays for Logan. We'll find out what that is next week when Logan arrives on March 3.