The 'X-Force' Movie Will Be Written By Joe Carnahan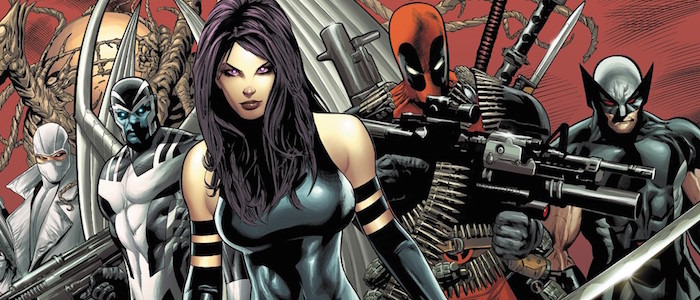 The last time we heard anything solid about Fox's X-Force movie, X-Men franchise mainstay Simon Kinberg was working on the screenplay. Then there were rumblings that this team of mutant heroes, darker and a bit more violent than your typical X-Men team, would be introduced in the third Deadpool movie (never mind that Deadpool 2 doesn't even exist yet). And now, out of the mist, someone new has arrived to steer the X-Force movie toward port: Joe Carnahan.
If you feel like Carnahan has been appearing in a lot of headlines recently, you'd be right. The underrated madman behind The Grey, Smokin' Aces, and the wildly underrated The A-Team is still attached to direct Bad Boys For Life (the third Bad Boys movie), but he's also written the most recent version of the Uncharted video game adaptation and is planning to tiptoe on some sacred ground with a remake of The Raid. Of course he was going to get involved in a superhero movie sooner or later.
The story comes our way via Collider and there aren't many details as of yet. They say that Carnahan is currently attached to write the screenplay, not to direct, but it's easy to imagine him making it on Fox's future wish list. His blend of giddy ultra-violence and crass humor is a strong match for X-Force, a team that often counts Deadpool among its line-up. Cable and Domino, two characters who can also be regularly found on the team, will be introduced in Deadpool 2. In other words, the groundwork is being laid...
The X-Men franchise is the godfather of the modern superhero movie and you can sometimes feel its age (especially in the tired X-Men: Apocalypse). However, the combined might of Deadpool, FX's Legion television series, and the upcoming Logan are giving this motley band of mutants a second wind, which will hopefully carry over to The New Mutants and the still-gestating X-Men: Supernova, both of which are lurking on the horizon. It hasn't been this exciting to be a movie fan and an X-Men fan since...2003? Maybe?
Anything can happen between now and whenever X-Force gets made (remember when Kick-Ass 2 director Jeff Wadlow was going to make this movie?), but Carnahan feels like the right choice for a series that has started to find its voice again by taking a few risks and pursuing interesting talent. I can't believe I'm about to say this, but I'm starting to feel ready for another 17 years of X-Men movies.