Two More Reasons Netflix Is King Of Stand-Up Comedy: Mike Birbiglia And Louis C.K.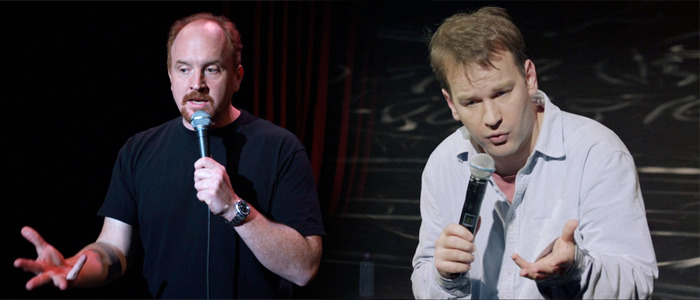 Right now you'll find a slew of stand-up comedy specials that are available exclusively on Netflix. The streaming service has become a stellar home for new stand-up specials from the best comedians working today. Over the past few months, they've only solidified their dedication to the craft by doling out new deals for Dave Chappelle, Chris Rock and Jerry Seinfeld.
Today, we have two more reasons to be excited about Netflix's championing of stand-up comedy. First, Sleepwalk with Me and Don't Think Twice writer and director Mike Birbiglia has an all-new stand-up special called Thank God for Jokes coming to the streaming service next week, and the first trailer has just been unleashed. Second, Louis C.K. has been added to the roster of comedians with deals for exclusive stand-up specials on Netflix.
First up, here's the trailer for Thank God for Jokes straight from Netflix:
Thank God for Jokes, Thank Mike Birbiglia for Writing Them
Mike Birbiglia is one of the cleverest and most talented stand-up comedians working today. In addition to his more-than-promising feature film directing career, he's a bestselling author, bringing much of his personal life into every facet of his career. For those who don't know, Sleepwalk with Me was based on Birbiglia's own struggles with sleepwalking, inspired by an appearance he made on This American Life, and that's the kind of genuine perspective Birbiglia brings to his stand-up.
It's not easy to define what Birbiglia brings to the stand-up stage, but his greatest asset is authenticity. He dabbles in everything from relationships to family to pop culture to politics, but never hits too strongly on one or the other. Birbiglia just has a dry, calm delivery that makes even the most mundane stories hilarious.
This trailer for Thank God for Jokes only gives us a taste of what his new special has in store, but if it's anything like his specials What I Should Have Said Was Nothing and My Girlfriend's Boyfriend, then it should be fantastic. Plus, if you haven't seen Sleepwalk with Me yet, that's available to watch on Netflix right now too.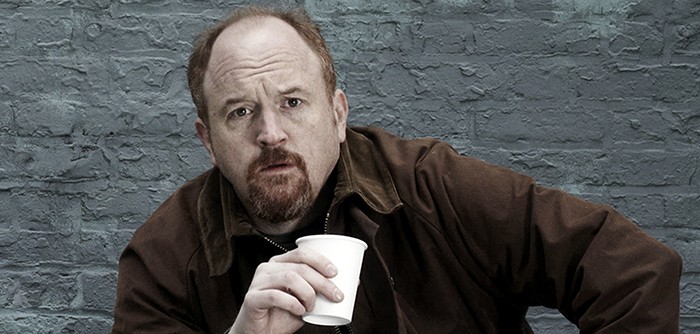 Louis C.K.: A Popular Comic Who Hasn't Lost His Edge
The number of hats Louis C.K. has worn over the past few years has been insane. In addition to being a stand-up comedian, he's been an actor, writer, producer, director and editor, with most of that work being done on his outstanding Emmy-winning series Louie. Despite his popularity among critics and audiences (which includes millions of tickets sold and over 30 Emmy nominations and a couple wins), the comedian hasn't lost his touch.
When a comedian rises in popularity, they don't always churn out the same kind of content. What they became loved for changes over the years. And while Louis C.K. has certainly evolved as a comic in his career that spans further back than you think, he's always had biting wit and satire. Louis C.K. is truly unafraid of saying the things that many people would never think to say in public. He's bold, observant and insightful. So it's good to hear that Netflix is bringing him into their club.
Louis C.K. already has four stand-up specials available to watch on Netflix right now. But he's about to add two that will be exclusively available in the streaming service, with the first of the Louis CK Netflix specials available later this year. Simply called 2017, the stand-up special filmed in Washington DC will hit Netflix on April 4. As for the second special, it has yet to be recorded or set for release yet.
Plus, even though he's on an extended hiatus from the aforementioned FX series Louie, the network will allow him to come back to do new episodes whenever he's ready, and we'll be waiting.