VOTD: Take A 20-Minute Tour Of Pixar Animation Studios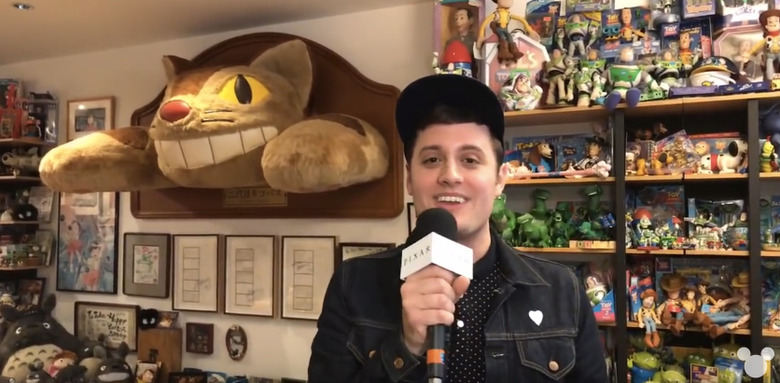 Back in the fall of 2015, one Disney fan was able to record a private tour of the Pixar Animation Studios campus. They weren't granted access to some areas to avoid any possible spoilers for their upcoming projects at the time, but it was cool to see how welcoming and playful the environment for Pixar's employees was all over campus.
Now we have an even more in-depth look at Pixar Animation Studios by way of a tour of campus that unfolded on Facebook Live just a few days ago. What's cool about this one is at the time it was recorded, everyone who was tuning in was able to offer input as to what they wanted to see on campus. So check out the Pixar Animation tour after the jump.
Hosting the tour is Pixar's own employee Nick Pitera, who is a set modeler and set dresser for the company. You also may have gotten Nick's voice stuck in your head since he provided the vocals for the "Triple Dent Gum" jingle from Inside Out. You get a sense of just how much he loves his job from the way he tours campus and takes us behind the scenes of Pixar's movie magic.
We'll be waiting awhile before we see another Pixar movie hit theaters, but we are getting two of them this year. The surprisingly grim-looking Cars 3 arrives June 16 while the musically infused Coco hits theaters on November 22.