The Next 'X-Men' Movie Looking At Simon Kinberg To Direct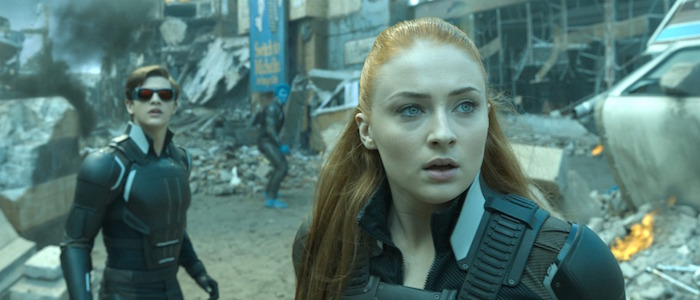 Do you hear that? That's the sound of the X-Men movie series getting its second wind. While X-Men: Apocalypse was a critical and financial disappointment, Deadpool proved that there was still plenty of life in the mutant superhero world. Logan looks like it will prove this further when it opens in a few weeks (the early reviews have been mostly raves). And that's before we even talk about FX's Legion series, which has been very intriguing so far. Audiences have made themselves clear: they love the X-Men, especially when they're delivering something off the beaten path...which means it's time for the core series to get with the program and try something different.
And is Simon Kinberg, a veteran writer and producer with a long history of working on the X-Men movies, the guy for the job? According to the latest rumors hitting the internet, he's lining up to direct the next X-Men movie.
To be specific, this movie is not Deadpool 2 or even Josh Boone's New Mutants movie, both of which are on the horizon. This is the sequel to X-Men: Apocalypse and X-Men: Days of Future Past, the central series that kickstarted the modern superhero movie boom and has delivered its fair share of bonafide classics and crushing disappointments. It's the one that's supposedly titled X-Men: Supernova, that Sophie Turner (who plays the new Jean Grey) says is shooting this summer.
The news of Simon Kinberg's move to the director's chair comes our way via Collider, say that everything is very much in transition that anything could change at any moment. While Kinberg could always lose out on the gig when all is said and done, it sounds like there's a very strong chance that he will end up making his directorial debut with this movie.
It could be argued that Kinberg has paid his dues. He's been Fox's go-to superhero guy for over a decade now, having written X-Men: The Last Stand, X-Men: Days of Future Past, and X-Men: Apocalypse. He's also worked as a producer on X-Men: First Class, X-Men: Days of Future Past, Deadpool, X-Men: Apocalypse, Logan, and Legion. We could argue about the quality of some of those movies, but he's been intimately involved with the franchise, knows all of the key players, and has more than enough sway to maneuver himself into position to finally call the shots behind the camera. It all makes sense. At the very least, it will give the series a breather from Bryan Singer, who seemed to completely run out of ideas with Apocalypse.
The actual story of X-Men: Supernova (or whatever it will be called) remain under wraps, but early word suggests that the film will adapt the classic "Dark Phoenix" storyline, which was previously explored in X-Men: The Last Stand. Some fans may roll their eyes at the laziness of retreating to a famous storyline rather than attempting to break new ground. Others may be excited to possibly see a famous storyline actually done well. No matter what happens, expect to learn more about this in the near future.