'Carrie Pilby' Trailer: Bel Powley Is Much Smarter Than You, Also Unhappy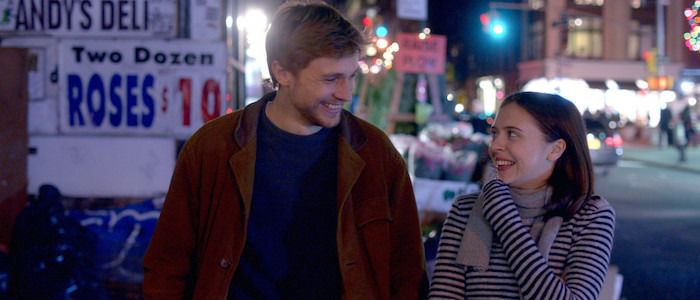 Welcome the museum of American Independent Film. Have you been here before? Oh, good! Then you know that the Middle-Aged Sad Sack Comedian wing is to the left and the Quirky New York Girl Learns How To Break Out Of Her Shell wing is to the right. May I recommend a visit to the latter? There's a new exhibit on display: the trailer for Carrie Pilby, which features Diary of a Teenage Girl star Bel Powley as a hyper-intelligent, neurotic young woman who learns how to navigate life and love in the Big Apple.
Before you click play on the trailer below, it actually should be noted that Carrie Pilby received a very warm reception at the Toronto International Film Festival, where critics praised Powley's performance as the title character even if they felt the movie surrounding her was a bit familiar. Knowing that the buzz around this one was mostly pretty strong will help you grit your teeth as you endure a preview that feels much longer than its 126 seconds and feels like it's running down an indie rom-com checklist.
Powley has been on the rise recently (she has been in six movies since 2015 and will be in four movies in 2017 alone), so she's the main draw here. However, she's surrounded by a cast of recognizable actors, including Nathan Lane and Gabriel Byrne. Because this is an indie rom-com, there's also a Saturday Night Live veteran on hand in the form of Vanessa Bayer. Did you know that all indie rom-com are required, by law, to cast someone from SNL? It's not true, but it sure feels like it!
Carrie Pilby is the feature directorial debut of Susan Johnson, who is best known for producing movies like Mean Creek and Nearing Grace. It will open in limited release on March 31, 2017, before becoming available on VOD on April 4, 2017. Here's the official synopsis:
Pilby is a genius who graduated Harvard at 18. Convinced that the world is populated by oversexed hypocrites, she has a hard time making sense of life as it relates to morality, relationships, sex and leaving her apartment. In an effort to coax Carrie out of her shell, her psychiatrist (Nathan Lane), makes a deceptively simple checklist of goals for her to achieve between Thanksgiving and the year's end. Each goal brings Carrie closer to the understanding that humans, like books, can't be judged by their covers.