'Game Of Thrones' Stars Tease "Absolute Chaos" In Season 7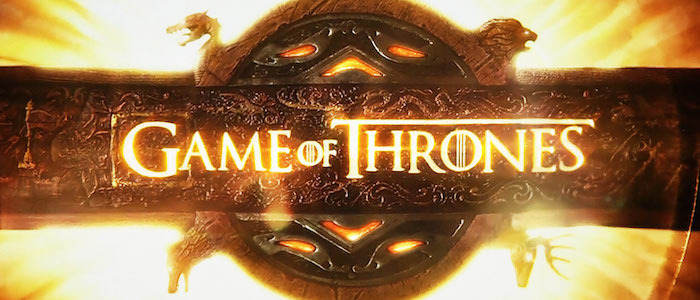 Game of Thrones season 7 still doesn't have an air date. While we wait for that all-important piece of news, all of the available space has been filled by the show's stars informing us that the penultimate season of HBO's flagship series will blow our minds, to various degrees. Today's latest round of mind-blow updates come to us from series stars Alfie Allen and Jacob Anderson, who throw around words and phrases like "absolute chaos," "pressure cooker," "awe," and yes, "blow a lot of people's minds."
These quotes come our way from Mashable, who spoke with Allen and Anderson (who play Theon Greyjoy and Grey Worm) at a preview of the upcoming Game of Thrones concert tour. As you may know, the upcoming season won't be as long as past seasons, with only seven episodes instead of ten, but Anderson says that everything feels just as big because so much is happening:
It doesn't feel like a panic, but I'm panicked for people, I think. I think, and this is true of season 6, you can feel that things are coming to a close. It's all getting a bit much. The show's kind of like a pressure cooker ... It's just absolute chaos. [...] I'm just in awe of how everybody's managing to fit as much as there is into seven episodes, because it doesn't necessarily feel like a normal season, it feels bigger.
And while this is a typical case of hyperbolic actor chatter (it comes with the job), past seasons of Game of Thrones have occasionally suffered from stretches where the show was more concerned with killing time until the next major event than filling each and every moment with important incidents. I've dubbed this the Netflix problem (because every single Netflix original serious could stand to be a few hours shorter), but it applies to network and cable, too. The thought of a Game of Thrones season that is shorter but delivers 100% each and every week is exciting stuff. Let your hyperbolic actor chatter be true, Mr. Anderson!
Meanwhile, Allen also spoke about the season's craziness, noting that characters who previously had no business being in the same room (or continent) will soon start meeting up:
It's gonna be a crazy season. It's definitely going to blow a lot of people's minds. It's still the same running theme; characters that haven't crossed each other's paths before will do, and they're gonna take it even further this time. People have loyalties that they have to examine.
Set photos have already teased a few surprising meetings (which I will not spoil here), but the world of Game of Thrones is contracting rapidly, with armies from the south, east, north and uh, further north all looking to collide very soon. Start placing your bets on who will survive and what will be left of them.
Game of Thrones is expected to return this summer.