'Guardians Of The Galaxy Vol. 2' Reveals A New Look At Kurt Russell As Star-Lord's Father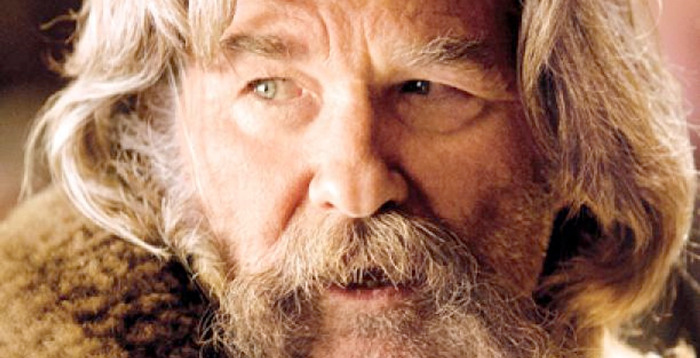 Even though we've seen plenty of images and footage from Guardians of the Galaxy Vol. 2, we've still yet to see an official photo or shot of Kurt Russell as Star-Lord's father, aka Ego the Living Planet. The only people who have gotten a look at Kurt Russell in the movie were the thousands who were in Hall H for the Marvel Studios presentation at San Diego Comic-Con last summer. Otherwise, all we've had are a couple of Funko figures to give us an idea of what he looks like.
Today, we get a slightly better look at Kurt Russell in Guardians of the Galaxy 2, although this new peek at the character also comes in the form of a toy. The difference this time is that it's one of the more detailed Marvel Legends action figures, so it's our best look at the character yet. Check it out after the jump.
The image comes to us from Toyark, who was on hand at Toy Fair 2017 in New York this past weekend: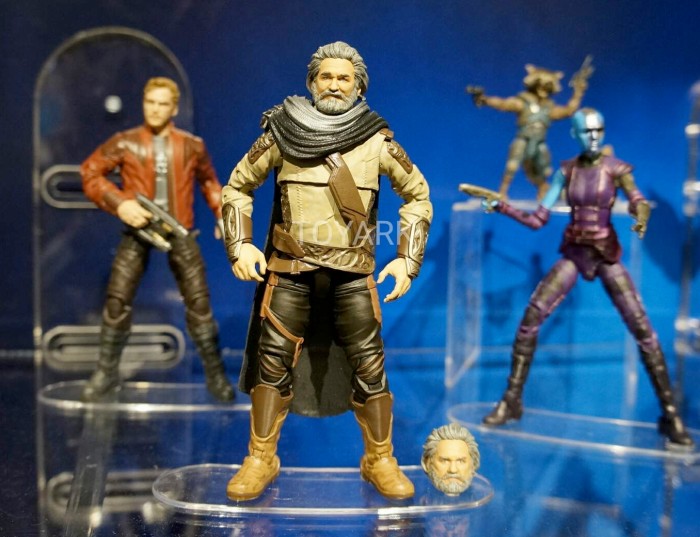 He's wearing the same outfit that he was given with the Funko figures, so this may be the form that we see him in the most. Then again, Disney and Marvel could just be holding back any other looks he might have until the movie is in theaters.
So far, Kurt Russell's character in Guardians of the Galaxy Vol. 2 is still quite a mystery. But then again, despite all the footage we've seen, we still don't know much about the actual story either. Disney and Marvel have done a good job at creating excitement but still keeping secrets. As the early summer release of Guardians of the Galaxy Vol. 2 gets closer, some of those secrets may start to be revealed, but as always, we'll do our best to keep spoilers under wraps.
In the meantime, take a look back at what James Gunn had to say about exploring Ego as a character during San Diego Comic-Con last year:
Ego seemed, in many ways, like an even more ridiculous character. But I asked myself, if a planet was alive, how could that be? And how could it father a child?
The answers to those questions took me to a far deeper place that I expected. I don't want to give away too many answers at this time. But what Nova Prime said about Peter's father at the end of Vol. 1 is certainly true – he is something ancient and unknown. And, as we will discover, being a cosmic being, alone for eons, is perhaps even more lonely than being the universe's sole talking raccoon.
I can't wait for you guys to see Kurt Russell bring this character to life onscreen. It has been a rapturous experience creating Ego with him. We have both pushed ourselves as far as we can go in making him real, and grounded, and emotionally centered.
We can't wait for this character to be revealed either. Maybe that will finally come when we get another trailer. There's presumably at least one more coming before the film arrives on May 5, so stay tuned.