Theme Park Bits: 'Guardians Of The Galaxy' Director Is Working On The Ride, A New 'Avatar' Ride Trailer, And The Chance To Meet BB-8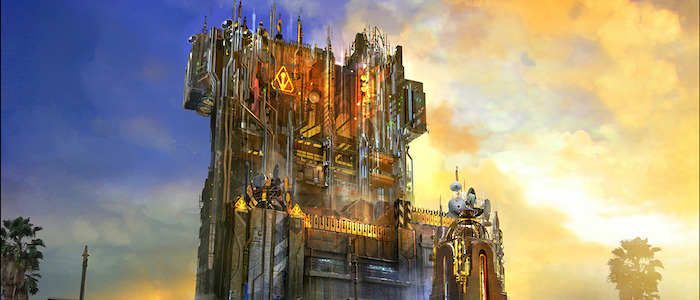 In this edition of Theme Park Bits:
Disneyland prices just went up. Again.
Director James Gunn is working on Guardians of the Galaxy: Mission – BREAKOUT!
Watch a new trailer for the Avatar-themed Flight of Passage.
You will soon be able to meet BB-8 at Walt Disney World.
The shark from Universal Studio's Jaws ride is taking a little break...
And more!
Disneyland, already an expensive place to visit, just got a little more expensive. Value day tickets will now cost $97, up from $95. A regular day ticket will now cost $110, up from $105. A peak day ticket now goes for $124, up from $119. Oh, and parking is now $20 instead of $18.
Much like how J.K. Rowling consulted on Universal's Harry Potter attractions and James Cameron was heavily involved in the upcoming Avatar rides, Guardians of the Galaxy director James Gunn says that he's had a hand in the upcoming Guardians of the Galaxy: Mission – Breakout! ride coming to Disney's California Adventure.
Speaking of new Disney rides based on movies, here's a very brief trailer for Flight of Passage, the Avatar-themed simulator ride that will let you soar over Pandora on a Banshee. There doesn't seem to be any ride footage here, but hey, it's something.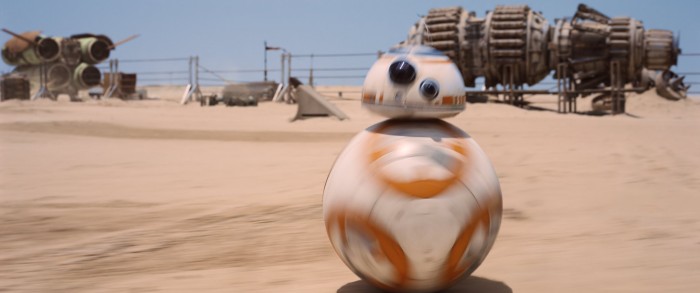 And while we're still  talking about Disney theme park stuff based on movies, it must be noted that visitors to the Star Wars Launch Bay exhibit at the Hollywood Studios theme park in Walt Disney World will soon be able to meet BB-8. Guests have previously been able to have their photograph taken with Kylo Ren and Chewbacca, which was pretty cool. But this? Oh, man. The lines are going to be huge.
Bruce is taking a vacation! pic.twitter.com/sGbIH2CU5Y

— IU Archives (@IUArchives) February 13, 2017
Speaking of theme park robots...what happens when the Jaws section of Universal Studios Hollywood's backlot tour section is undergoing maintenance? The shark gets to hang out on dry land, of course.
And speaking again of theme park robots, a first look at some of items available in the upcoming Knott's Berry auction has been revealed. And yes, for the right price, you can bring home a terrifying theme park animatronic!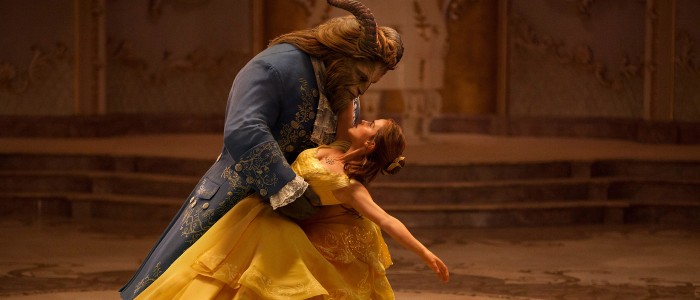 Just in time for the new movie, Disneyland is introducing a variety of Beauty and the Beast-themed experiences into its Fantasyland section. The most extensive change appears to be the Red Rose Taverne:
This dining location at the northwest edge of Fantasyland will magically transform from Village Haus Restaurant into a lively French taverne, with delicious quick-service meals perfect for all ages! Adorned with beautiful murals depicting favorite scenes from Disney's animated feature, "Beauty and the Beast," and draped with inviting curtains, each room of Red Rose Taverne tells a different chapter of the tale as old as time. The menu will transform as well, featuring some of your favorite tastes with a French taverne-inspired twist, as well as new signature beverages. We'll have details to share on these delicious additions soon – and yes, you will be able to try our own version of the Grey Stuff. (I hear it's delicious!)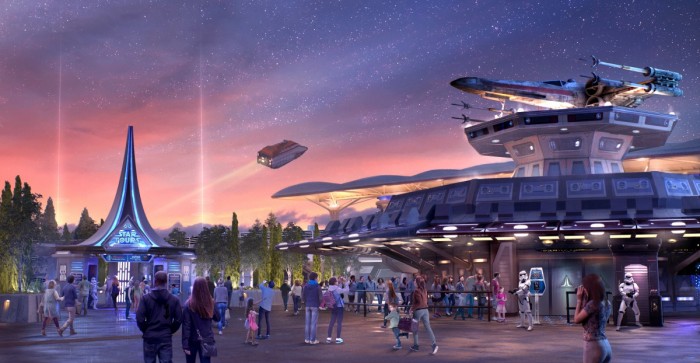 Star Tours: The Adventure Continues is finally coming to Disneyland Paris and will open on March 26, 2017. A few new pieces of concept art for the attraction, which should be familiar to both Disneyland and Walt Disney World fans, have been revealed.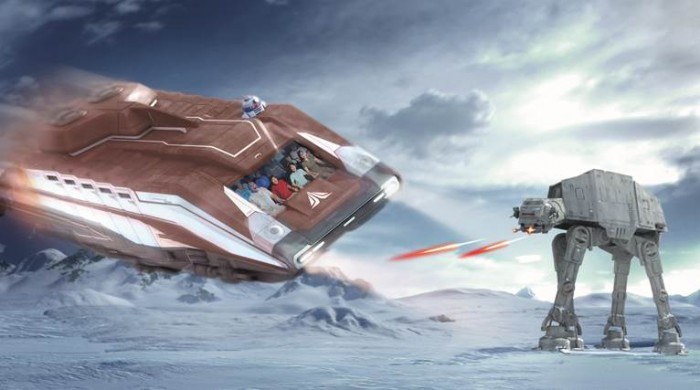 If you're heading to Walt Disney World in the near future, plan to not leave with an empty stomach. The menu for the Epcot International Flower & Garden Festival (which kicks off March 1) has been revealed and it looks as delectable as you'd imagine. Meanwhile, the Coronado Springs Resort and the Caribbean Beach Resorts are about to undergo extensive construction to add new rooms, new waterfront dining, and retail shopping areas.
For years, the Disneyland Skyway attraction allowed visitors to traverse the park from above and view the Happiest Place on Earth from a thrilling perspective. It closed in 1994. But the spirit of the gondola may be alive and well at Walt Disney World, where some internet sleuths think a new aerial transportation system is in the works that will help move people between various parks and resorts. Considering the transportation issues currently plaguing the area, this could be a very interesting and convenient solution. Of course, these modern gondolas would be much larger and much safer and presumably air conditioned.