VOTD: ILM's 'Rogue One' Visual Effects Reel Shows Off Planetary Destruction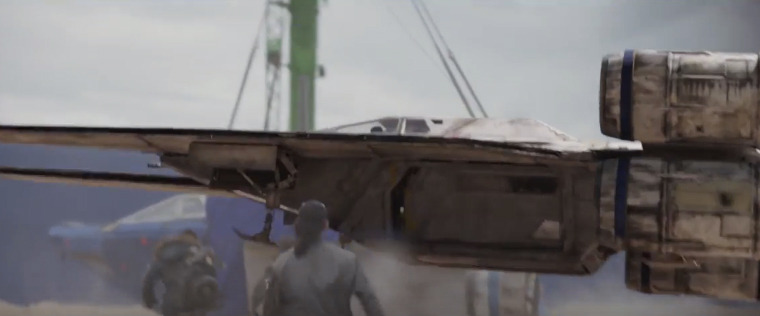 The visual effects of Rogue One: A Star Wars Story were quite the topic of discussion once fans saw that actor Peter Cushing was recreated by way of a motion-capture performance and digital effects. However, that's not the only reason that the film ended up with an Academy Award nomination for Best Visual Effects.
A new Rogue One visual effects reel from the wizards over at Industrial Light & Magic shows off all the layers that went into the planetary destruction of Jedha after a little blast from the Death Star. There are also some breakdowns of sequences on Scarif when the Rebels are attacking the Imperial base on the tropical planet.
Watch the Rogue One visual effects reel after the jump.
I wish there was some kind of app that allowed us to zoom in and look at all the detail that goes into sequences that are composed almost entirely with visual effects like this. For example, this visual effects reel takes us much closer to the Death Star that the final shot in the movie does as it eclipses the sun that shines on Jedha. And it would be cool to navigate through the depths of the destruction of the planet from the single reaction blast from the Death Star.
Don't forget, if you'd like to see how visual effects masters brought Peter Cushing back to the big screen after he passed away over 20 years ago, you can check out this special report that goes behind the scenes of that key element right here.