First Look: Steven Soderbergh Returns To Making Movies With 'Logan Lucky'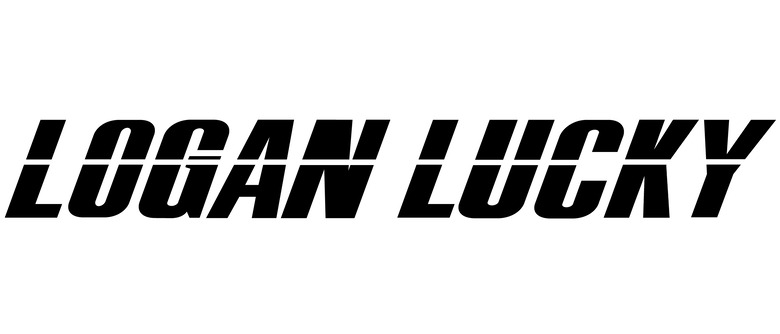 Steven Soderbergh is back. Well, kind of. He never really went away to begin with, when you consider the fact that he spent his "retirement" directing a TV movie and making a TV show and producing other shows and films and serving as cinematographer on a sequel to one of his own movies.
But he's finally returning to the movies, as a director, for real, with Logan Lucky, starring Daniel Craig, Channing Tatum, Adam Driver, and many, many more. And new Soderbergh movie would be great news no matter what the context, so let's go ahead and celebrate, shall we? Bleecker Street has announced it's picking up Soderbergh's NASCAR heist movie for release this summer, and they've shared the very first photo to mark the occasion. Get your Logan Lucky first look below. 
Here is your Logan Lucky first-look photo, featuring a long-haired Adam Driver, a de-glammed Channing Tatum, and a towheaded Daniel Craig.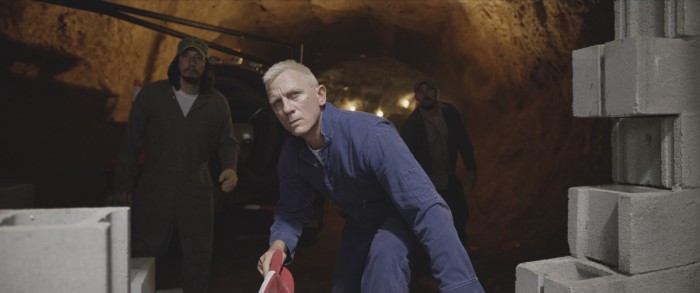 The logline for Rebecca Blunt's script reads as follows:
Trying to reverse a family curse, brothers Jimmy (Channing Tatum) and Clyde Logan (Adam Driver) set out to execute an elaborate robbery during the legendary Coca-Cola 600 race at Charlotte Motor Speedway.
Logan Lucky has been described in broad terms as an Ocean's 11-style heist film with a NASCAR twist. Craig appears to be playing a criminal type — set photos have shown him in jail stripes – and I'm guessing the brothers recruit him for their big plans. Presumably, that tunnel is part of their complicated scheme.
Not surprisingly, Soderbergh's first theatrical feature since 2013's Side Effects has attracted all sorts of big-name talent. Besides to the three pictured above, Logan Lucky will also star Riley Keough, Hilary Swank, Seth MacFarlane, Katie Holmes, Katherine Waterston, Dwight Yoakam, Sebastian Stan, David Denman, Macon Blair, Jack Quaid, and Brian Gleeson. It'll additionally feature six real NASCAR stars in "non-driver cameo roles," so if you like the sport then keep your eyes peeled for any background characters who seem to get a suspicious amount of camera time.
Bleecker Street will have Logan Lucky out in wide release August 18. Its competition that weekend includes the Ryan Reynolds / Samuel L. Jackson action-comedy The Hitman's Bodyguard and animated sequel The Nut Job 2: Nutty By Nature. Logan Lucky's release doubles as a coming-out party for Soderbergh's newly formed Fingerprint Releasing, which is teaming with Bleecker. In an accompanying statement, Soderbergh hinted that he'd like to shake some stuff up with his new company:
This is the result of 16 years of conversations I've had with Dan about creating a new distribution paradigm for star-driven, wide release projects. With 'Logan Lucky,' I have the right movie, the right team, and the right partner in Bleecker Street to test some personal theories I've accumulated. It's put-up-or-shut-up time.