James Cromwell Joins 'Jurassic World 2,' Here's Our Guess At His Role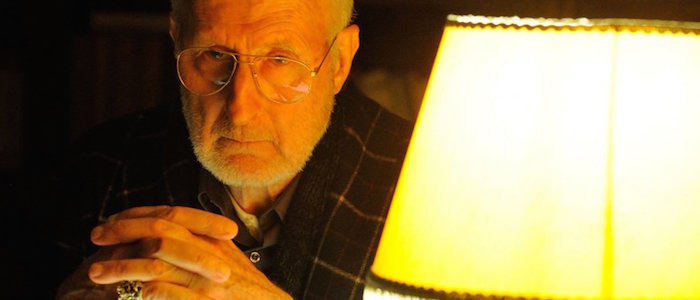 The Jurassic World sequel's character actor casting game continues to be on point. About a week after Ted Levine joined the cast of J.A. Bayona's untitled follow-up to Colin Trevorrow's 2015 franchise reboot, the great James Cromwell has joined the cast. Hit the jump to learn about the Jurassic World 2 James Cromwell casting.
The Hollywood Reporter has the story, and like the rest of the movie, the details of his character are being tightly guarded. Your guess is as good as mine.
However, we can make an educated guess here. Much like how Ted Levine is the kind of actor who feels genetically engineered to mess with the forces of nature and get chomped to pieces by a T-rex, James Cromwell is the kind of actor who feels genetically engineered to sympathize with the plight of the dinosaurs of Isla Nublar. After all, Cromwell is a vegan, and outspoken animals rights activist in the real world and Jurassic World 2 will apparently deal with the concept of "dinosaur rights." It's easy to imagine Cromwell, who turned 77 last month, signing on for a movie like this because it will sneak some of his pet causes in front of millions of people.
And that is certainly an interesting direction to take the film. After all, this one can't be about another failed dinosaur theme park, right? Anyway, Michael Crichton's original Jurassic Park novel ended with the island and all of its dinosaurs being obliterated in napalm bombing run and it's easy to imagine some people calling for similar action after the events of Jurassic World. Is that the right thing to do? Are cloned dinosaurs abominations or animals? I know we're just spitballing here, but this is fertile turf for discussion.
Cromwell is best known for his fantastic performance in Babe, which won him a well-deserved Oscar nomination, but he's also turned in memorable performances in movies like L.A. Confidential and The Green Mile. He's also no stranger to genre and blockbuster fare, having played significant roles in films like Star Trek: First Contact and I, Robot. More recently, he's become a television regular, playing roles on Halt and Catch Fire, Murder in the First, Betrayal, Boardwalk Empire, and American Horror Story (which won him an Emmy award). He can be currently be seen on HBO's The Young Pope, where gets to spit acid at Jude Law on a weekly basis.
Jurassic World 2, or whatever it ends up being called, which should begin filming very soon, is set for a June 22, 2018 release date.