'Colossal' Trailer: Anne Hathaway Is A Giant Monster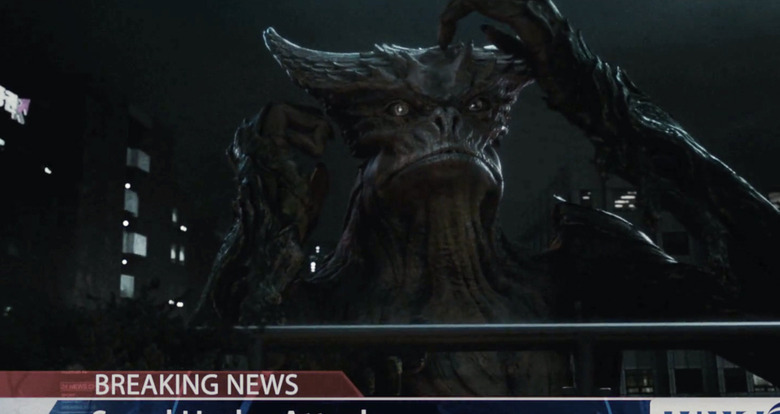 Giant monster movies have been around for a long time, and so have indie movies about thirtysomethings trying to get their life together. Somehow, one movie has managed to combine both of those subgenres into a single movie that is refreshing, entertaining and positively great.
Colossal follows Anne Hathaway as a young socialite who isn't doing anything valuable with her life. She's just drinking the night away with her friends, and her boyfriend (Dan Stevens) is sick of it. So he kicks her out of his apartment, and she heads back to her hometown in a sad attempt to sort her life out. There she reconnects with an old school friend (Jason Sudeikis), and it seems like it's just like any other indie movie. But then Hathaway discovers that she is somehow tied to a mysterious giant monster who has been appearing in South Korea and is perplexing people as it wreaks havoc.
Watch the Colossal trailer after the jump.
Having seen the film at Sundance last month, I can say that what's great about this trailer is that it doesn't give the whole game away. There's so much more to this story, including the logistics and the significance of the monster. Colossal takes some surprising turns narratively which make it a truly original piece of work from director Nacho Vigalando.
Our own Angie Han saw the film at TIFF last year and she had this to say:
Vigalondo's strong vision, along with sensitive work by Hathaway and Sudeikis, ensures that Colossal never feels like anything other than completely itself. Aside from the first big twist — Gloria's link to the monster — Colossal doesn't really try to pull the rug out from under the audience, and yet it kept me guessing, simply because I'd never seen anything quite like it before.
And without spoiling anything, Jacob Hall saw it at Fantastic Fest and said:
The film begins as a high concept comedy about a giant monster rampaging through Korea and the American woman with an odd connection it, but it slowly reveals its hand in the most satisfying, surprising, and deeply relevant way possible.
Anne Hathaway gives a performance that displays her range from comedy to drama spectacularly and this is easily one of Jason Sudeikis' best performances he's ever given. It's the kind of movie you should see knowing as little as possible, and thankfully, the trailer keeps plenty of secrets so you can do that.
Colossal opens in theaters on April 7.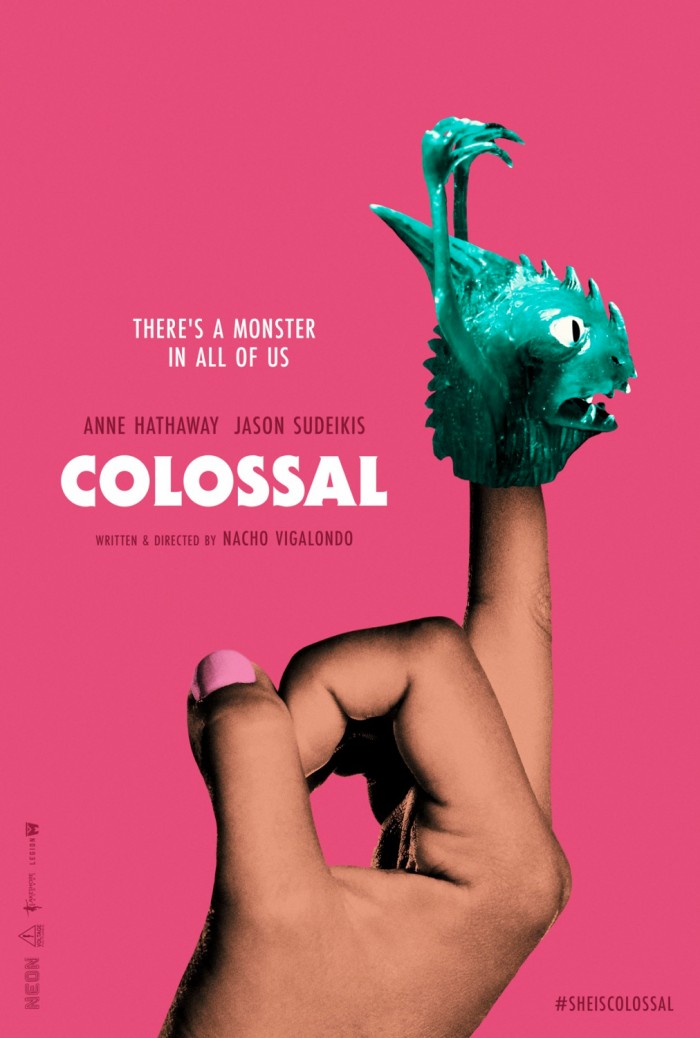 Gloria (Anne Hathaway) is a hard partying New York scene girl who is thrust into crisis when her boyfriend, Tim (Dan Stevens), grows sick of her antics and kicks her out of their apartment. With no other options, she moves back to her hometown and quickly regresses, drinking every night until last call and accepting a job at a bar owned by her childhood friend Oscar (Jason Sudeikis). One day she wakes up and blurrily finds out that Seoul was terrorized by a giant creature the night before. Eventually, Gloria begins to suspect her own drunken actions are bizarrely connected to the monster rampaging in South Korea.