'Legion' Preview: David Can't Make Any Promises In "Chapter 3"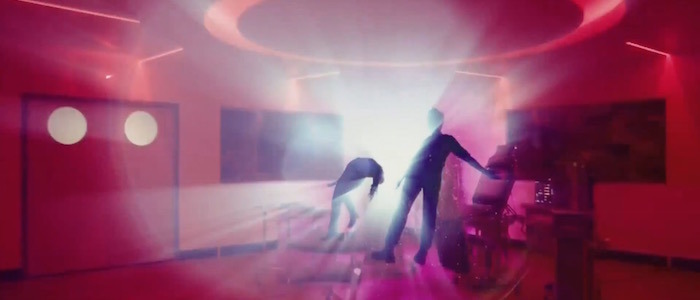 2016 was the year I fell in love with Westworld and it's already starting to look like 2017 is the year I fall in love with Legion. I was blown away by the first episode of FX's new X-Men television series and the second episode was a worthy follow-up, slowing down the pace to start establishing the parameters of the wild world introduced in the first hour. I'm always going to be a sucker for weird, formally dynamic genre television and Legion does just that while also being a very cool comic book adaptation. Hook. Line. Sinker.
Anyway, the preview for the third episode, titled "Chapter 3," is online now. You know, just in case you turned off your television a few minutes early or watched last night's episode on iTunes or something.
The preview is as cryptic as the show itself. You have Dan Stevens' mentally unstable, unknowably powerful David Haller exploring his powers and dealing with the fact that there's a repulsive monster lingering around his brain. You have other members of the Summerland crew calmly asking that David stop using his powers to accidentally destroy their property (but he can't promise anything). You have Katie Aselton's Amy Haller being held captive by government goons, totally unaware that she's wandered into a shitstorm that is so much bigger than she could possibly understand.
Oh, and you have Aubrey Plaza's Lenny being cryptic and creepy and promising that none of this is going to go well. Gulp.
And if you think the official synopsis of the episode will provide more to chew on, think again. This thing is as hilariously vague as the episode descriptions offered by HBO and AMC:
David searches for answers, while a threat looms.
"Chapter 3" is written by Peter Calloway, stepping in for creator and showrunner Noah Hawley (who directed the pilot and wrote the first two episodes). Michael Uppendahl, who directed "Chapter 2," will direct again. The episode will premiere next Wednesday and you can look for our spoiler review the following morning.