Sequel Bits: 'The Predator,' 'Pacific Rim: Uprising,' 'Bill And Ted 3,' 'Daddy's Home 2'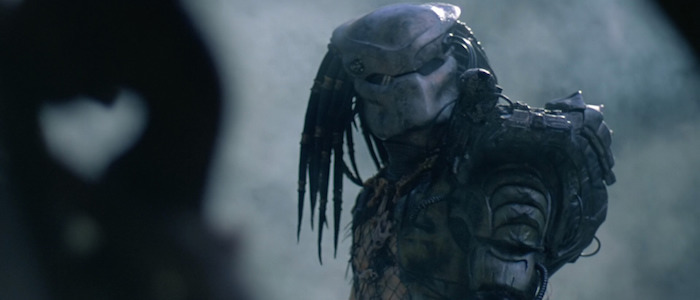 In this edition of Sequel Bits:
Shane Black's The Predator begins shooting very soon.
Charlie Day teases a new direction for Pacific Rim: Uprising.
Denis Villeneuve is very enthusiastic about his Dune movie.
Keanu Reeves explains the plot of the third Bill and Ted movie.
Mel Gibson and John Lithgow join Daddy's Home 2.
And more!
Shane Black has been assembling an impressive ensemble for The Predator over the past few months, but when is his sequel/soft reboot set to begin filming? According to star Boyd Holbrook (and ComicBook.com), cameras will start rolling on February 24, 2017. Does this mean we'll finally get confirmation on whether this thing takes place in the suburbs or not?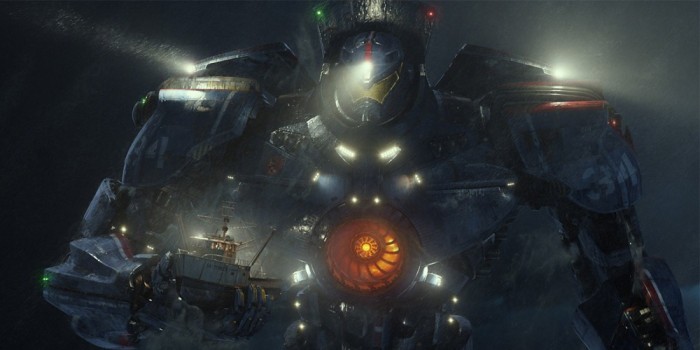 We don't know too much about director Steven S. DeKnight's Pacific Rim: Uprising beyond the new actors (including John Boyega, Scott Eastwood, and Jing Tian) stepping in for the bulk of the original cast. However, we do know that Dr. Newt Geiszler and Dr. Hermann Gottlieb, played by Charlie Day and Burn Gorman in the first movie, will be back. And wouldn't you know it, Collider asked Day about the sequel while doing press for Fist Fight. Naturally, he couldn't say much:
I can't say too much, obviously, other than I think Steven DeKnight is taking it in his direction, as he has to. [...] I think it's going to be interesting to follow this new young group of people. Burn [Gorman] and I, who are obviously back, [tether] it to the world of the first movie. I think it's going to be fun to watch monsters and robots fight each other again.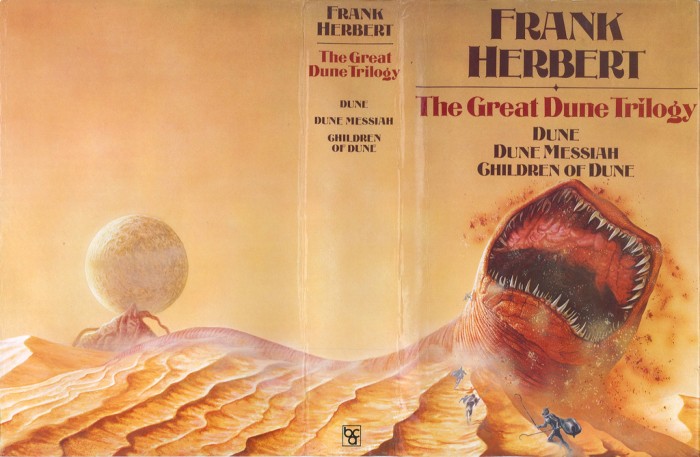 Denis Villeneuve is keeping busy. Arrival, one of the best movies of 2016, earned him a Best Director nomination at the Oscars and he's been working on Blade Runner 2049. And because he apparently can't help working on things that sound very cool, he's already lined up an adaptation of Frank Herbert's science fiction masterpiece Dune, which he described to Variety as "the project of [his] life":
I was able to do Blade Runner thinking I would do nothing after, because there was a rhythm in the past few years that was very exciting and I learned a lot as a filmmaker. But I got slowly a bit more and more tired physically. And as I was doing Blade Runner, which was a very long shoot, I remember thinking, "That might be my last movie. I'm going to bed for like three years." Now that I'm editing, I'm finding back my energy. And since I was 12 years old there was a book I read, which is Dune, which is my favorite book, with 1984. After Prisoners, the producer of Alcon asked me what I would like to do next. I said, Dune, spontaneously, that if anyone could get me the rights for Dune — and I knew it was very difficult to get those rights. For me it was just a dream, and I guess I'm lucky that Mary Parent from Legendary got the rights and offered it to me. I can't say no to that. I have images that I am haunted by for 35 years. I will not say no to that. That's going to be the project of my life.
Although I admire David Lynch's 1984 version of Dune for its visual boldness, it is not the adaptation the novel deserves. Villeneuve may be the guy to deliver a truly great Dune film.
We've been hearing a potential third film in the Bill and Ted series for years and now that Keanu Reeves has reclaimed his box office glory with the John Wick movies, it feels a little more possible. But what would a third movie be about? Reeves explained the plot of the current script on The Graham Norton Show:
It would be Bill and Ted in their 50s. I mean, that just makes me laugh, right there. There's a cool story. Basically, they're supposed to write a song to save the world and they haven't done that yet," Reeves said. "So the pressure of having to save the world — their marriages are falling apart, their kids are kind of mad at them. But then someone comes from the future and tells them if they don't write the song it's just not the world, it's the universe. So they have to save the universe because time is breaking apart. So then elements of the past come in.
In all seriousness, this sounds like it needs to happen. Because it sounds amazing.

The time for Ghostbusters 3 has passed. Heck, the time for a sequel to last year's good (but underperforming) remake may have passed. However, people are still asking Bill Murray about why he would never sign on to make a third movie. His answer this time is pretty straightforward:
It just wasn't quite as good and deeper cut as the first one. That first one was pretty good.
Yep, the original Ghostbusters was pretty good.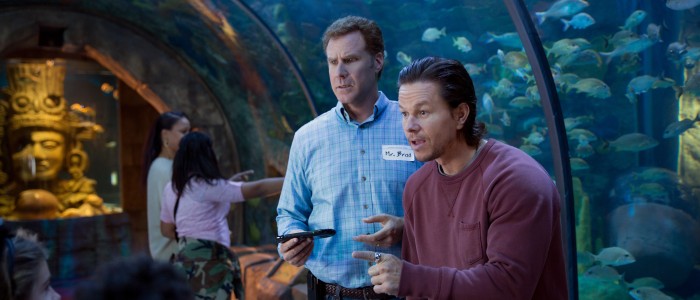 Variety is reporting that the upcoming sequel to Daddy's Home has cast Mel Gibson and John Lithgow, with this disparate duo playing the fathers of Mark Wahlberg and Will Ferrell's characters from the original. The plot sounds exactly like what you'd expect:
Plot details revolve around Wahlberg and Ferrell's father and step-father characters working together to help raise Wahlberg's kids from previous marriage. When Gibson and Ferrell's fathers arrive for Christmas, the family dynamic is tested again — Gibson and Lithgow have their own ideas about how the kids should be raised.
I'll never say no to John Lithgow (he's incredible!), but I will raise my eyebrow at Mel Gibson. Again. Because he's been given an Oscar nomination for Hacksaw Ridge and he's being courted to direct Suicide Squad 2 and I'm shocked by how suddenly Hollywood decided to let him back in the club.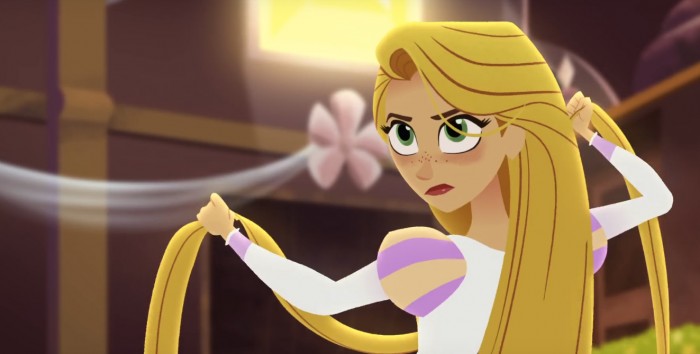 The Disney Channel's Tangled: The Series hasn't even premiered yet, but it's been officially renewed for season 2. So get ready for a lot more Tangled in your life, parents.
Ahoy! Crummy photoshop off the port bow! Yikes, these new Pirates of the Caribbean: Dead Men Tell No Tales posters are hideous and look as if they were assembled with no care whatsoever. Yikes. Egad. Other one-word statements of shock.