'Thor: Ragnarok' Concept Art: Hulk And The God Of Thunder Fight Again, Cate Blanchett Rises As Hela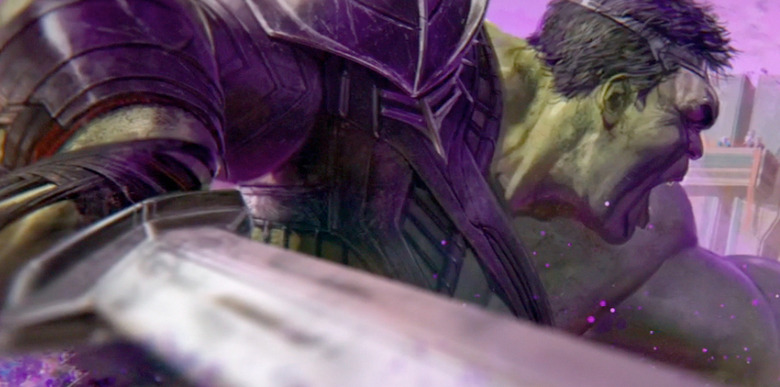 Today brought Doctor Strange, Marvel's most recent addition to the Marvel Cinematic Universe, to Digital HD. Since Marvel has some of the most rabid fans, they've already been combing over the special features for the home video release of the mystical superhero's first adventure. One such feature includes a sneak peek at what's in store for Phase 3 of the MCU, including some new concept art for the next installment of the Thor franchise.
Thor: Ragnarok is going to mix the franchise up a bit by taking Thor (Chris Hemsworth) on an adventure to the other side of the universe instead of heading back to Earth for the bulk of the action. Asgard is facing its biggest threat yet, but perhaps the toughest challenge the God of Thunder has to face before that is battling The Incredible Hulk (Mark Ruffalo), this time in a cosmic gladiator arena. The new piece of Thor Ragnarok concept art shows Thor and Hulk battling yet again after their first encounter in The Avengers, but it looks a little more intense this time. Check it out.
Here's the image that shows Hulk and Thor fighting (via ComicBook.com):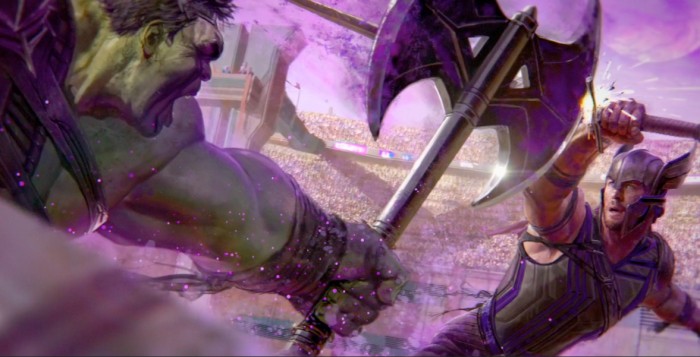 Here's another section of the same image showing off more of Hulk's gladiator armor: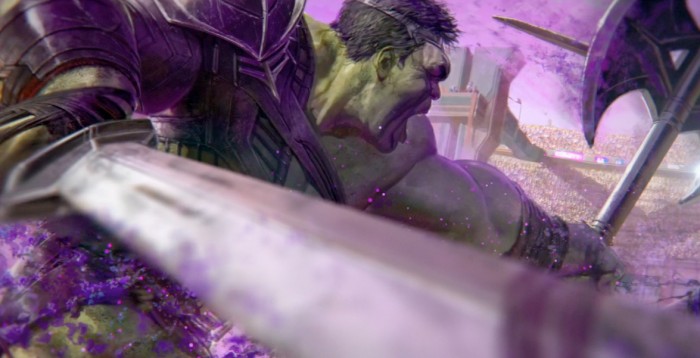 Plus, there's also this image of an animatic of Hulk wielding a huge hammer with that axe: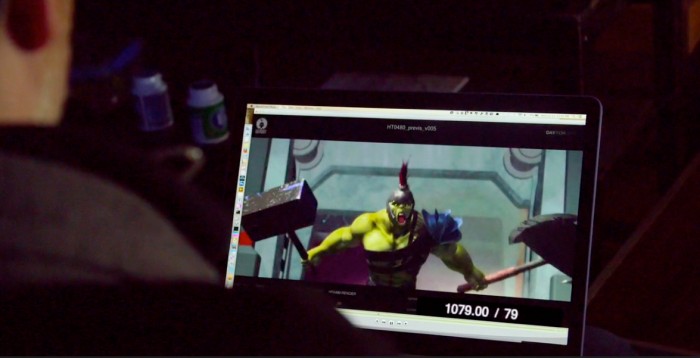 Will this battle between Thor and Hulk rival the one that took place between Tony Stark and the big guy in Avengers: Age of Ultron? It certainly has the potential to, if only because there will likely be other gladiators in the ring with these two.
In addition, to this glimpse at the fight between Thor and Hulk, there's new concept art of Cate Blanchett as Hela: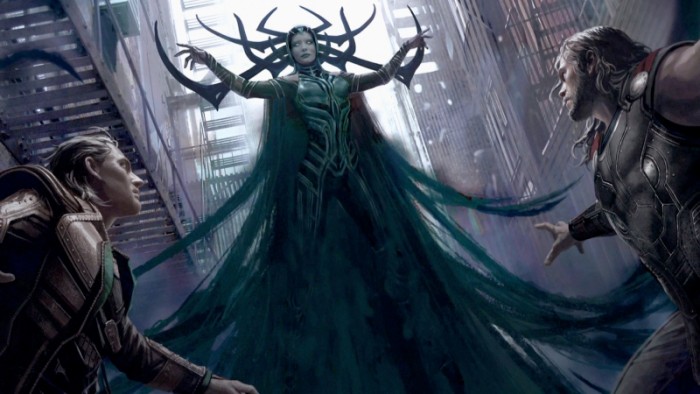 It appears that Thor and Loki may encounter Hela while they're on Earth, as this appears to be a normal city alley. Then again, concept art doesn't always show scenes that are meant for the movie as much as provide an example for visual inspiration for characters and settings. So this might not be a scene that is in the movie.
We're still waiting for a better look at the anticipated Thor sequel, which seems like it will shake the franchise up quite a bit. Director Taika Waititi (Hunt for the Wilderpeople, What We Do in the Shadows) is an exciting filmmaker to be tackling the property. Plus, regular cast members like Tom Hiddleston, Idris Elba, and Anthony Hopkins will be joined by newcomers such as Tessa Thompson, Jeff Goldblum and Karl Urban.
With Guardians of the Galaxy Vol. 2 arriving in May, I'm betting we'll get the first teaser trailer for Thor: Ragnarok just before then, so we won't have to wait much longer for a better glimpse at the sequel.
Thor (Hemsworth) is imprisoned on the other side of the universe without his mighty hammer and finds himself in a race against time to get back to Asgard to stop Ragnarok – the destruction of his homeworld and the end of Asgardian civilization – at the hands of an all-powerful new threat, the ruthless Hela (Blanchett). But first he must survive a deadly gladatorial contest that pits him against his former ally and fellow Avenger – The Incredible Hulk!"
Thor: Ragnarok arrives on November 3.