LOL: Tom Cruise Falls Through A Bunch Of Movies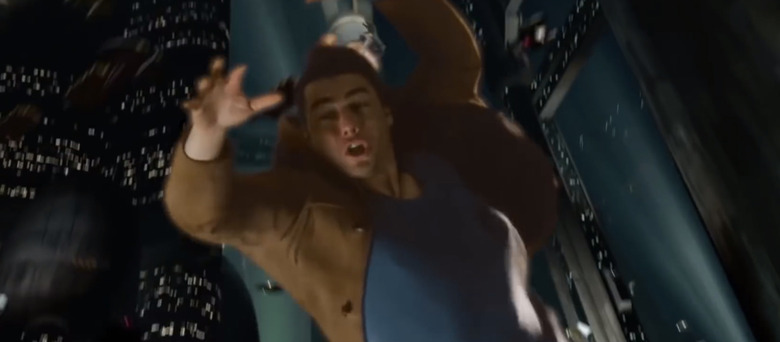 Tom Cruise is known to run as fast as he can at some point in almost every single movie that he stars in. However, one clever video editor wanted to have a little more fun with Tom Cruise by having him fall through a bunch of movies that he doesn't star in.
Taking footage from Cameron Crowe's 2001 film Vanilla Sky and splicing it with clips from Men in Black III, Star Wars: Attack of the Clones, Lord of the Rings: The Two Towers, The Avengers and more, the video sees Tom Cruise free falling quite quickly. If you think this video is going to end with Tom Cruise safely suspended above the floor like in the first Mission: Impossible, think again.
Watch as Tom Cruise falls into other movies after the jump.
As soon as the Jerry Maguire clip showed up, I wasn't too sure what was going to happen next. But even when you figure it out just a moment later, that doesn't make the use of the clip from Con-Air (where Dave Chappelle's body smashes into an old couple's car) any less funny.
I'm willing to bet that there are plenty more clips that can be utilized to make this video even more extensive. But since the footage of Tom Cruise from Vanilla Sky would get rather repetitive, this is probably the perfect length to get the joke across without overstaying its welcome.
Don't forget, Tom Cruise will be doing some more falling this summer when The Mummy arrives in theaters.