'John Wick' Director Chad Stahelski Would Love To Make A James Bond Movie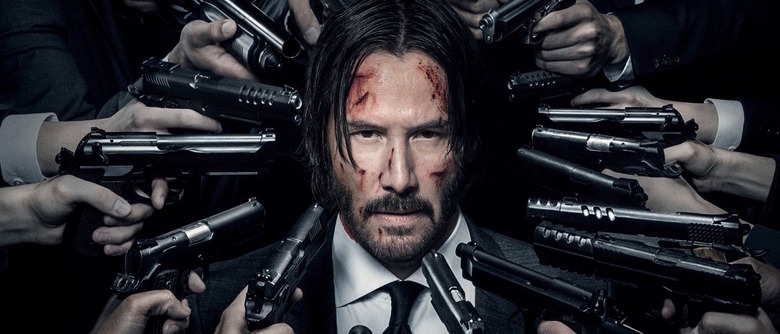 After seeing John Wick: Chapter 2 twice, I've settled on the opinion that director Chad Stahelski should be allowed to whatever hell we wants next (provided that he also find time for John Wick: Chapter 3, of course). Both John Wick movies are among the freshest, funniest, and most unique American action films to come around in quite sometime – I'm pretty much in awe of them. So when Stahelski talks about dreaming of making a James Bond movie, I find myself snapping to attention and asking which mountain I can help move to make that happen.
The interview is over at Movie Web and it's pure spitballing – there is nothing official here, just Stahelski talking about how he'd love to enter the world of Agent 007, provided that the gatekeepers of the series are on board with his take on the material:
I'm interested in projects where you can world create. To jump back into somebody else's world where it's already been around for so long would be scary. But if there was one property, that wouldn't be a bad one to try and invest yourself. Especially because of the ebb and flow of the Bond universe right now, I think the timing is good for a slight reinvention with a different perspective shift. Bond has gone from completely serious to totally cheeky to really fun again, to emotional, to serious, to internal, to external. I would love to give the pitch and if they got my wacky version of it, and it fit, yeah. That's almost a dream too big.
Stahelski is right about the Bond series' knack for changing with the times. Pick a random James Bond movie and you'll find a film that reflects the desires and aesthetics of a very specific time, a snapshot of the kind of story audiences wanted at that moment. With Spectre, it became pretty clear that the hard-edged, emotionally vulnerable Bond is starting to run out of gas. Perhaps it's time for another course correction. Perhaps it's time for a little bit of John Wick's straight-faced lunacy to get injected into the series. In so many ways, the John Wick movies are modern riffs on the Roger Moore era – cool fashion and foreign locales and weird humor and tons of casual violence.
While there are a hundred hurdles keeping any director from the Bond franchise, Stahelski has an extra disadvantage that many movie fans may not even consider: he's American. Across 24 films and 55 years, no American has helmed an official James Bond movie (although those hailing from Germany and New Zealand have occasionally joined the otherwise British line-up). The only sort-of-exception is Irvin Kershner, who directed the unofficial Thunderball remake Never Say Never Again, the result of a strange rights kerfuffle that most fans choose to ignore.
John Wick: Chapter 2 is in theaters now. I already knew I'll be seeing whatever Stahelski makes next.