Taika Waititi To Direct Michael Jackson Chimp Stop-Motion Biopic 'Bubbles'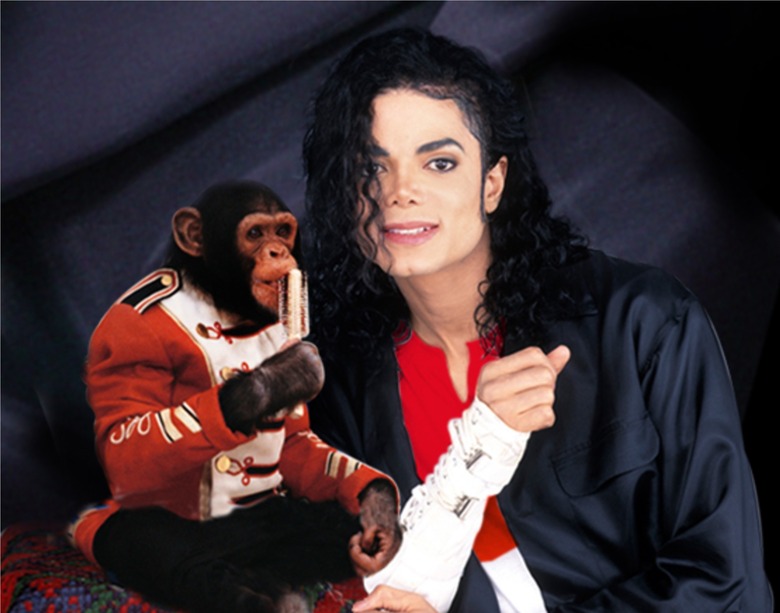 Taika Waititi (Hunt for the Wilderpeople, Thor: Ragnarok) and co-director Mark Gustafson (Fantastic Mr. Fox) have signed on to direct a stop-motion animated movie biopic titled Bubbles, about Michael Jackson's famous pet chimpanzee. Hit the jump to learn more details about this crazy project and the Bubbles directors.
The project was written by screenwriter Isaac Adamson, a screenplay that topped the 2015 Black List, an industry compilation of the best unmade scripts in Hollywood. The screenplay got 44 votes to earn the number one slot on the list. Here is the plot synopsis that was released at the time:
A baby chimp is adopted by the pop star Michael Jackson. Narrating his own story, Bubbles the Chimp details his life within The King of Pop's inner circle through the scandals that later rocked Jackson's life and eventually led to Bubbles' release.
ScriptShadow has reviewed the screenplay, praising the "completely unique perspective of the pop star," while feeling the gimmick might have overstayed its welcome at 122 pages.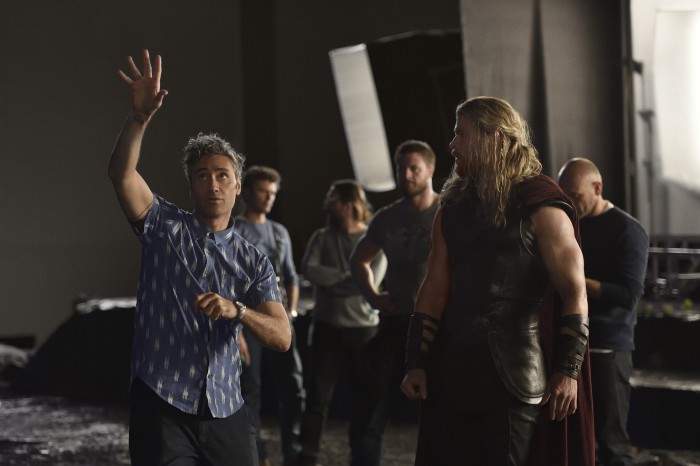 At this point, I think we all know Taika Waititi, the New Zealand film director, writer, actor, painter and comedian who was nominated for an Academy Award for his 2004 short film Two Cars, One Night. I fell in love with him when I saw his feature directorial debut Eagle vs Shark at the 2007 Sundance Film Festival (so much so, I'm quoted on the DVD cover).
His feature films Boy, What We Do in the Shadows and Hunt for the Wilderpeople have earned huge critical acclaim. Waititi wrote the initial drafts of Moana for Walt Disney Animation and is currently finishing up work on Thor: Ragnarok for Marvel Studios. Waititi has shown a love for Michael Jackson in his films, which makes this pairing perfect.
Waititi told Deadline the following:
It's an idea that fascinates me and one I want to develop further. Most people know I'm a huge Michael Jackson fan, so the main thing for me is to make sure it's respectful of him and his legacy. I'm not interested in making a biopic; I want to focus on telling a story that blends fact and fantasy, about an animal trying to make sense of the world. ... This film is not about Michael Jackson because that's not a story for me to tell — or a story I'd be comfortable telling — it's about a chimpanzee's fascinating journey through the complex jungle of human life. I think animation is the only way to approach a story like this.
It's interesting that Waititi says the film is not about Michael Jackson, because the original Black List script was reportedly about watching the pop star's rise to fame through the eyes of his beloved pet. The story featured Jackson's father Joe as an antagonist, with people coming into Jackson's life to take advantage of him, and a climax that hinges around the molestation charges. I wonder if the screenplay has been significantly reworked since it appeared on the Black List. Either way, the project sounds crazy at the very least and I'm excited to see it come to fruition.
Gustafson has been working in stop-motion animation since the mid-1980s, having worked on The California Raisin Show, The PJs, Return to Oz, and the opening of Brain Donors. Gustafson also was the animation director on Wes Anderson's Fantastic Mr. Fox and the head of animation on A Very Harold & Kumar 3D Christmas. He was announced as the co-director on Guillermo del Toro's dark adaptation of Pinocchio for the Jim Henson Company, and was supposed to direct Laika Entertainment's Goblins, which was announced in 2012 and appears to have fallen into development heck.
As we've previously reported, Andrew Kortschak and Walter Kortschak of End Cue will produce the stop-motion animated feature with Dan Harmon's Starburns Industries, which produced Anomalisa (nominated for the Best Animated Film Oscar). The film is seeking distribution deals at the Berlin Film Festival, and we have no idea when this project will begin production or is expected to hit theaters.