'Beach Rats' Trailer: The Sundance Award Winning Indie Snaps Some Selfies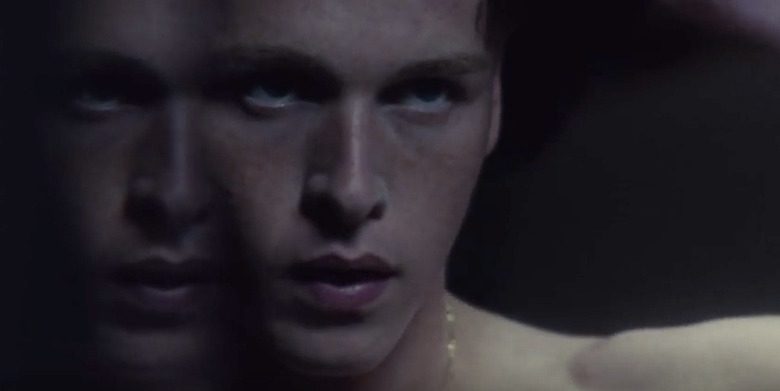 Dozens of independent films debuted at the 2017 Sundance Film Festival, and plenty of them got picked up for distribution, presumably sometime later this year. One of those films was Beach Rats, which ended up landing a directing award in the U.S. Dramatic section of films for director Eliza Hittman, making her second feature film.
The first Beach Rats trailer has arrived online, and while it doesn't show much, it does give us a hint of the personality of the main character we'll meet played by Harris Dickinson, who received plenty of praise for his performance in the film. Watch below.
Though Peter Sciretta, Angie Han, and I were all at the Sundance Film Festival this year, we somehow all managed to miss Beach Rats, so we don't have our own thoughts on the film. But The Guardian wrote in their review:
Beach Rats is a captivating character study and one that feels vital. The idea that coming out in western culture has been made universally accepted with societal changes signaling wider beliefs is a myth, and journalling what is a common difficulty for many young men feels important. Hittman is keen to avoid a standard coming out story, though, and while the final act does lead to more obvious dramatic conflict, she ends on a stunning note of dreamy romance and possibility."
Our friends at The Film Stage add:
Burgeoning sexuality is the basis for nearly all coming-of-age films, but with her specific eye, Eliza Hittman makes it feel like we're watching this genre unfold for the first time. With only two features to her name, she's captured the experience with a sensuality and intimacy nearly unprecedented in American independent filmmaking.
Beach Rats sounds like the kind of coming-of-age tale of sexual awakening that cinephiles will love.
Neon, the distribution company founded by RADiUS' Tom Quinn and Alamo Drafthouse's Tim League, picked up Beach Rats from Sundance, and it's expected to arrive sometime this fall, though no specific release date has been set yet. Here's the official synopsis from Sundance.
Frankie, an aimless teenager on the outer edges of Brooklyn, is having a miserable summer. With his father dying and his mother wanting him to find a girlfriend, Frankie escapes the bleakness of his home life by causing trouble with his delinquent friends and flirting with older men online. When his chatting and webcamming intensify, he finally starts hooking up with guys at a nearby cruising beach while simultaneously entering into a cautious relationship with a young woman. As Frankie struggles to reconcile his competing desires, his decisions leave him hurtling toward irreparable consequences.