Shailene Woodley Isn't Going To Be In That 'Ascendant' TV Movie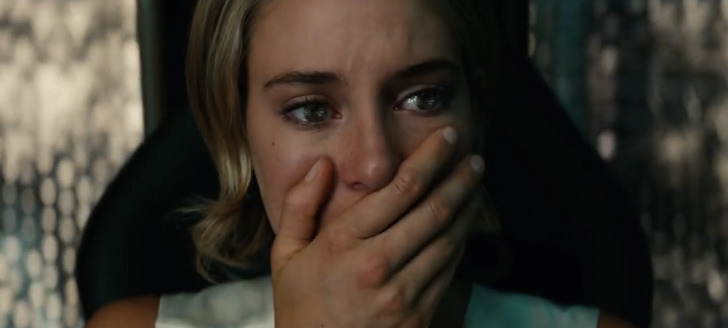 The Divergent movies were never as big (or as good) as the Hunger Games series, but those first two films held onto those dystopian young adult coattails and became moderate successes at the box office, certainly justifying the existence of the third movie, Allegiant. Unfortunately, the third adaptation of Veronica Roth's popular book series was a box office flop, making roughly $100 million less at the international box office than its predecessors.
Lionsgate's response was unconventional: the fourth film, Ascendant, would become a TV movie and a backdoor pilot for a television series set in the Divergent universe. Now, series star Shailene Woodley has confirmed that she will not play a role on the small screen version of the franchise.
Speaking with Vanity Fair at the premiere of her new HBO miniseries Big Little Lies, Woodley was very straightforward about her ongoing involvement in the Divergent series:
No. I'm not going to be on the television show.
This is very much in line with her initial reaction to Ascendant becoming a television movie – she didn't seem very happy about this course of events back in September:
I didn't sign up to be in a television show. Out of respect to the studio and everyone in involved, they may have changed their mind and may be doing something different, but I'm not necessarily interested in doing a television show.
There are a number of reasons for Woodley to be upset about all of this and I don't blame her at all for declining to continue. And I especially don't blame her since series co-star Miles Teller says that the cast wasn't informed of the TV spin-off news until moments before it was announced in Variety. He was diplomatic when asked about it last year:
When we all signed on for the first one we had every intention of finishing it theatrically. We signed on for x amount of movies and you take that all into consideration. We wanted to see that storyline finish. You know, it's moving into a different format. So who knows?
Television isn't the ghetto it used to be. After all, we are living in the age of Peak TV and you can't walk two steps through the pop culture landscape without tripping over something worth watching. Big stars and major actors headline TV shows! Major directors helm them! There's no shame! Heck, Woodley's new comments come from the premiere of her new television miniseries!
But there is something inherently awful about your major science fiction movie franchise retreating to a different medium following box office failure. There is no shame is television, but there is certainly some shame in using the small screen as a back-up plan when things didn't go your way at the multiplex. Woodley was the anchor of the Divergent movies and the main reason to watch them. She'll be fine. I wonder if the new series will be fine without her.