Netflix Teaser Trailers: 'Dear White People', 'Girlboss', 'Anne', 'Buddy Thunderstruck'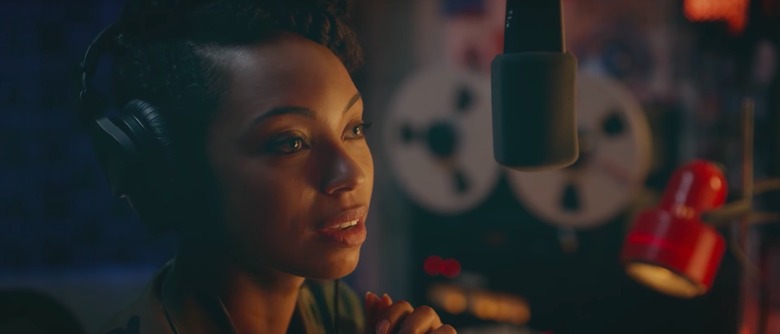 When it rains, it pours. Netflix has unleashed a veritable flood of teasers in the past 24 hours, so let's dive right in. After the jump, watch the first promos for four very different new spring shows: Dear White People, Girlboss, Anne, and Buddy Thunderstruck. 
Dear White People Teaser
You may remember that back in 2014, Justin Simien made his feature directing debut with Dear White People, a sharp satirical comedy chronicling the lives of four black students at a mostly white Ivy League college. At the time, I wondered if the concept would've worked better as a series — the film occasionally felt a bit unfocused and overstuffed, and the characters and their storylines were interesting enough that I was sorry we only got to spent 100 minutes with them. Needless to say, then, I'm very excited to see how the small-screen adaptation of Dear White People works out.
Brandon P. Bell and Marque Richardson reprise their roles as Troy and Reggie, respectively, but most of the cast is new. Logan Browing takes on Tessa Thompson's original role of Sam, Antoinette Robertson replaces Teyonah Parris as Coco, and DeRon Horton steps in for Tyler James Williams as Lionel. As indicated in the teaser above, Dear White People hits Netflix April 28.
Girlboss Teaser
Girlboss is an adaptation of the memoir by Nasty Gal founder Sophia Amoruso, who is credited as an executive producer on the show. Britt Robertson (Tomorrowland) plays the fictionalized Sophia, who by the age of 28 has expanded her modest business selling vintage fashion on eBay into a multimillion-dollar fashion empire. The show comes from Pitch Perfect writer Kay Cannon and counts Charlize Theron among its executive producers.
The first teaser doesn't tell us much — it's more about selling a sensibility than anything else. But we're sure to learn much more between now and April 21, when the Girlboss premieres on Netflix.
Anne Teaser
Former indoor kids may recognize Anne as a new adaptation of L.M. Montgomery's classic children's series, Anne of Green Gables. I love that this teaser highlights some of Netflix's other famous redheads before introducing Anne. Meet the new Anne Shirley on May 12.
Buddy Thunderstruck Trailer
Last but not least, here's a teaser for Buddy Thunderstruck, a stop-motion action-comedy series about a dog who races semi trucks. Um, sure? The animation looks pretty cool, anyway. Buddy Thunderstruck hits March 10.