The 'Toni Erdmann' Remake Casts Kristen Wiig And Drags Jack Nicholson Out Of Retirement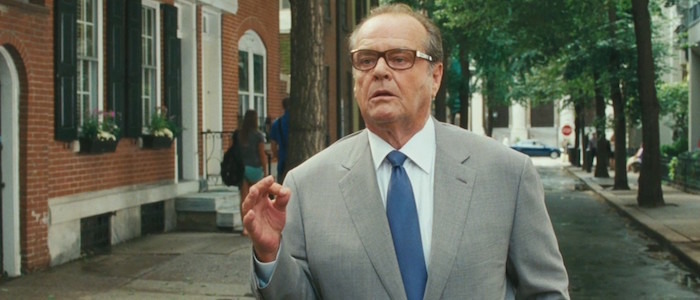 So what does it take to drag the great Jack Nicholson out of retirement? A remake of a critically acclaimed German-Austrian comedy about a hardworking woman and her practical jokester father, apparently. Paramount is remaking Toni Erdmann, which is currently nominated for Best Foreign Language Film at the Academy Awards, and has cast Nicholson and Kristen Wiig in the lead roles.
Variety broke the news and it should be noted that there hasn't been an official announcement from Paramount yet, so anything could change. However, they also note that it was Nicholson himself who approached Paramount's Brad Grey with the idea to remake the film. This isn't one of the greatest actors all time being coaxed out of retirement as much as it is one of the greatest actors of all time willingly stepping back into the arena after nearly a decade of enjoying life offscreen.Anchorman and The Big Short director Adam McKay will produce the film with Wiig, Will Ferrell and Jessica Elbaum. Original writer/director Maren Ade and original producers Jonas Dornbach and Janine Jackowski will serve as executive producers. There are no writers or directors currently attached to the project.Toni Erdmann was one of the most well-received movies of 2016, landing on the top of Sight & Sound's best of the year list, winning five European Film Awards (including Best Picture and Best Director) and the FIPRESCI prize at the Cannes Film Festival. The film itself stars Peter Simonischek as Winfried Conradi, a practical jokester who tries to reconnect with his estranged daughter (Sandra Hüller) by posing as her CEO's life coach. 162 minutes of hijinks (yes, it is that long) ensue.
This film feels like the natural next step for Kristen Wiig, who has spent her post-Saturday Night Live years keeping one foot planted firmly in the arthouse even as she stars in major movies like the Ghostbusters remake. Toni Erdmann feels like a compromise between her two halves – a silly comedy with a European pedigree is so Wiig. Of course, the return of Jack Nicholson to the big screen after seven years of absence is a big deal – we're talking about one of the most iconic men to ever stand in front of a movie camera. And let's face it: he's not a young man and the last thing he needs is for his last credit to be the not particularly good How Do You Know.
Naturally, there is no release date set for the Toni Erdmann remake, but you'll probably have plenty of opportunities to watch the original in the near future (and you can check out the trailer right over here).